Spooky Seasons Over!
Now the cold can set in!
Editor's Note by Soarz
It has been a wild month to say the least! Starting with the Anniversary and progressing through events everyone had a good time. All of them were put together by our guide team with help from selective builders and of course our Valar. This week your favorite times team brings you another wonderful edition showing off all our building efforts from what we saw last week. We also see the introduction of our new Bungee Network, this was put in place just in case of another big out break of popularity in our beloved server. So without a further or do please sit back, grab your hot chocolate, slap in your favorite Lord of the Rings movie and have a good time reading this weeks Edition of the Times.
~ Project Progress ~ ​
Anorien - Lead: @Oberanio | In Progress
Report by _Lord_Of_Squids_
Anorien has seen some work the past couple weeks, with the late Andrewpioneer's castle being further constructed. Oberanio, TotiGonzalez, and barteldvn have been working on a new stone-based stream concept as well. The team is currently waiting on some new vegetation textures that will be brought with 1.13.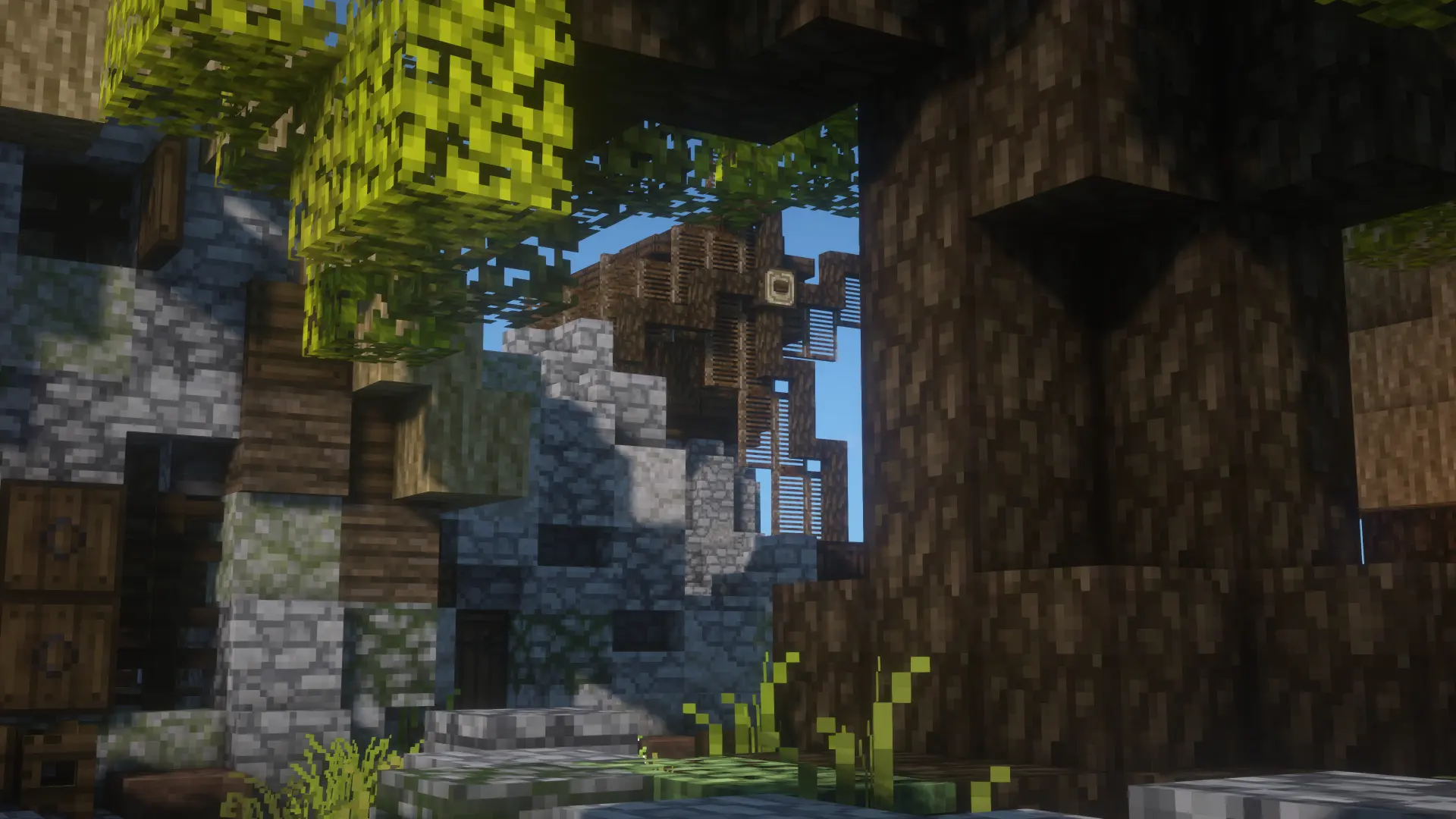 Misty Mountains – Lead:@Finrod_Amandil | In Progress
Report by NicovicTheSixth
The misties have had a bit of a calmer few weeks, however they are still progressing slowly!
Lond Daer – Lead: @Ivan1pl | In Progress
Report by NicovicTheSixth
Ivan has been working on the plan and is soon to check the concept build of last week to see if he can get some inspiration, this means that the work is still going steady, although it is time consuming for him to do it by himself.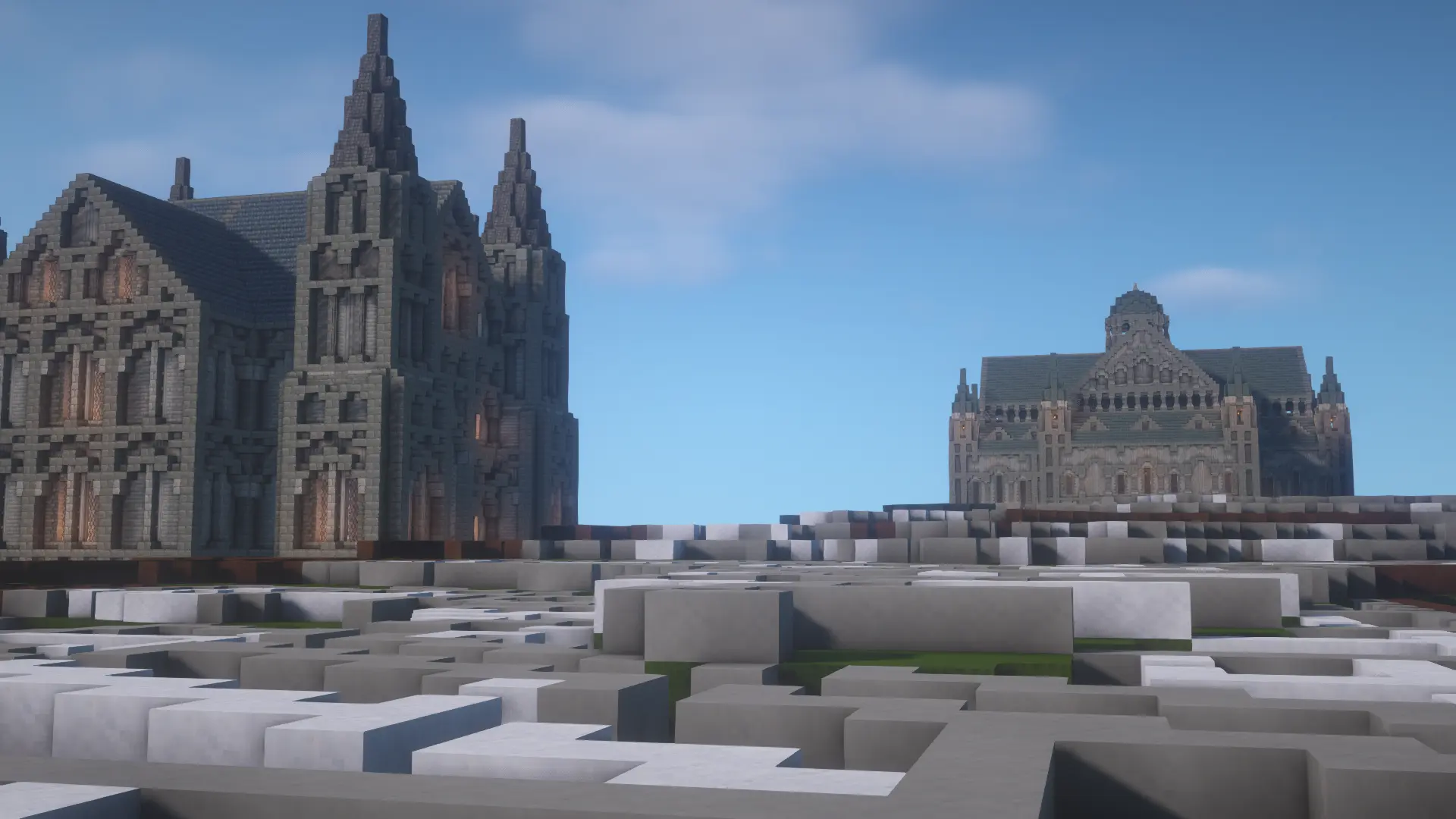 Moria: Fellowship's path – Lead: @DoctorDaom | In progress
Report by NicovicTheSixth
In the past weeks we have had a few halls being worked on by commoners, one of which finished and was promoted, the others are progressing steadily. Furthermore there has been a lot of work voxeling and caves are slowly but surely progressing. One of such progress is the cave at warp c1, where bart started experimenting with building and also expanding the resource pack! Thus a lot is happening in Moria.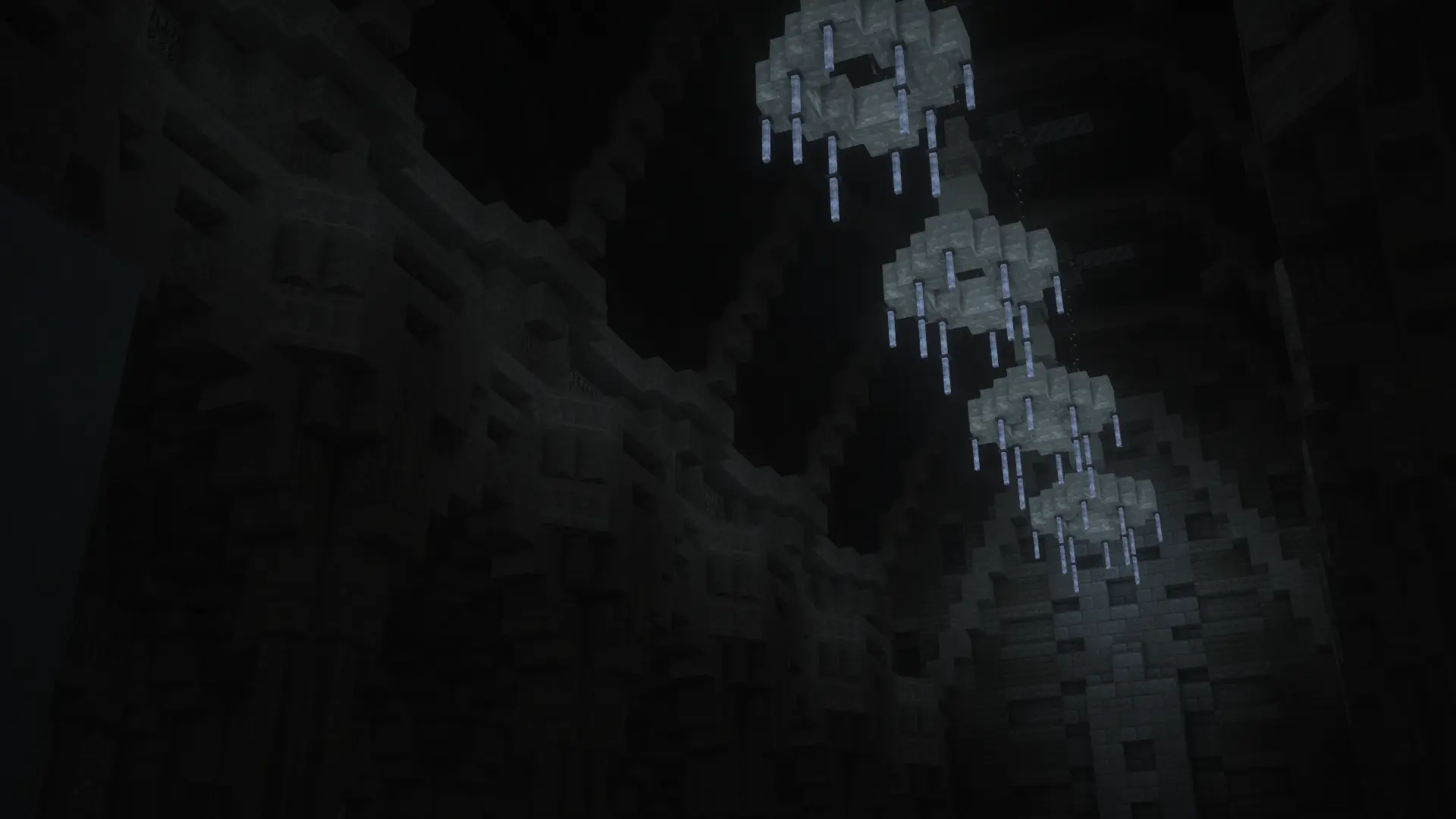 Osgiliath – Lead: @ooitsbirdo | In progress
Report by Foolhardyfish
Thanks to Bart, trees within Section 3 have finally been added. Furthermore, Section 4 is gradually becoming greener with one area of houses, along with its alleyway vegetation, already completed. In addition, several houses in other areas are slowly being completed, with many being WIP.
~ Texture Development ~ ​

Report by TotiGonzales

Update our resource packs to mc 1.13

The focus of the past couple of weeks has been on some additions to the Gondor RP concerning some of the new stream making ideas and the vegetation around them. Much research and trial and error and few things to show.

RP update status (

on hold

,

in progress

,

finished

):

(

on hold

,

in progress

,

finished

)

Lothlorien
Eriador
Rohan
Gondor 2

(old Gondor will not be updated)

Dwarven

Mordor

Disclaimer: Mordor status color in this case refers to its development and not its 1.13 update status. Also dwarven pack might still have some issues that we didn't find yet.

~ Plug-in Development ~ ​

Report by Eriol

We are on Bungee now!!! But I'm too busy with derp fixing to write an update
~ General Announcements ~ ​

Become a Donor

Hey guys! As usual, we need donations to keep the server running, so please help out if you can!

https://mcmiddleearth.com/donate/drives/community-costs.1/'][URL='https://www.mcmiddleearth.com/donate/drives/community-costs.1/']https://mcmiddleearth.com/donate/drives/community-costs.1/

[/URL]

Our Donors

#MCMEdoesnotrunitself

#NEWS


Event Season:

Starting with the Award Ceremony and ending it with all our events. The Guide Team put them all together with help from various member of the community to make it fun for all. But sadly all good things must come to an end. This doesn't mean there isn't more in store to come in the future, but for now this is the end.
Scavender Hunt - Arothir_Alamareo
Pig Race - Barteldvn
Trivia Night - Ardelenia
Spooky maze - Adwinner
Middle Earth Grand Tour

Winner - Xmine
Fastest overall time - Duke of Wellington
Participation award - maski98
Award Ceremony: Winners
Best Username - ImBetterThanBWOT
Best Skin - Smaug_Niphredil
Best Builder - Doctor Daom
Most Helpful Player - DynoDaring
Laziest Member - Darki
Always AFK - Darki
Best Staff Member - Eriol
Sexiest Voice - ooitsbirdo
Funniest Background Noise - Darki cooking
Lore Wizard - Eriol
Best Couple - Dav3ck and ooits
Best Build - Dol Amroth (Toti for doing the sewers)
Best Media - Node tour (lord of squids)
Mr. MCME - Darki
King of MCME - Eriol
Report by Didi45
Tyranystrasz
: Welcome back Old Buddy! I am very happy to announce that our very own Tyran has decided to return to Building and take up Artist (For now
) It's only a matter of time until he goes back to Designer! Good luck bro! Very pleased to have you back on the building team! #StartMordor (Tyran's Baby project)
Promotion
SPACE_LEMON
: please give a warm welcome to our new Artist… Space Lemon! Congrats on the Promotion, now you may prove yourself worthy and make some brilliant builds! #PurpleRecruit (Be sure to give him a hard time as a new Artist
Just kidding, wish him good luck)
Promotion
Andrewpioneer
: Our Foreman Andrew has decided to step down from his role and join the blue squad. (The "Common" Folk) We thank Andrew for his work as Foreman and wish him good luck onward. Hope to see you around, don't be a stranger!
Resignation
Interview with @ryagod
Question 1. How did you find MCME?
I found MCME through it being mentioned on a Reddit post, I can't seem to remember what it was though.
Question 2. What is the most impressive MCME build in your opinion?
i think the most impressive build is either Isengard or Minas Tirith
Question 3. What's your favorite place on MCME?
Well, i like Minas Tirith just because of the grand scale of it really, it looks like a lot of hard work went into that build to make it look as good as it does, and i'm impressed every time I go there or see a picture of it
Question 4. Who did you first interact with as an Adventurer?
One of the first people I remember talking to on the server was TeamPalladian. When i first joined he was running jobs around the map, so I spoke to him then and he was very friendly and helpful. I also remember talking to a few existing commoners, and they were all friendly and had great senses of humor among them.
Question 5. How were your first few days on MCME?
My first few days on MCME were great! at first, I enjoyed exploring the map and taking it all in. There were also plenty of jobs going on at the time, so I joined in on those. the staff running them were very friendly and supportive and helped me improve my building skills and interact with others among the community. During my first week a game of hide and seek was also run. The MCME community all in all has been very welcoming, and I'm glad to be a part of it.
Question 6. What is the funniest thing that's happened to you while on MCME?
Not really sure what the funniest thing that happened to me was.
Interviewer:
wazowskithewhite
~ Winners of the fortnight ~ ​
We got some good ones as always. Make sure you show some special recognition towards the winners of the week! They've presented exemplary displays of our server's creative potential! Give a hand to these winners!
MEDIA OF WINNERS:
The last two weeks brought us a few exciting screenshots. Thanks to Rre36, V1rtuou5 and Xmine in particular, my eyes were not left unsatisfied. The community seems to be discovering more awesome shader packs, which make spectacular new views. After seeing these next generation screenshots, I realised that the usual shader packs are nearing being worn out. Make sure to ask these guys for their shader packs and tips and tricks@
THEME-BUILD WINNERS:
This week's theme is Lond Daer. This first Númenorean colonial city in Middle-earth was abandoned long ago - in fact it was likely abandoned when Middle-earth's other ruined cities were founded. The age and location near the ocean makes building realistic, but visible ruins challenging.
A property shared among more theme-builds was sheer solidity in the docks. I think this reflects the Númenorean character - proud and sturdy - and solid docks are probably one of the few structures remaining.
Since this theme has only been up for 6 days, none of the plots are completed. Keep in mind that the most important thing about a plot is wholeness. Good luck with finishing your theme-builds! And congratulations to poloriod for winning!
~ Lore of the Week ~ ​
Of Harfoots, Stoors, and Fallohides:
Not much is known on the history of Hobbits, as the people themselves never cared to write down anything. However, we do know some. It is widely believed that Hobbits are descendants of Men, branching off of them in the Elder days. The earliest records we have of them start in the early Third Age, dwelling in the Vales of Anduin in Wilderland. During this time, the Northmen (ancestors of the Rohirrim) knew them. The memory of the holbytan, the Rohirric name for Hobbits, is still a piece of lore for the Men of Rohan. The Rohirrim also left an imprint on the halflings, giving much inspiration for their own language, "Hobbitish."
In the beginning of the Third Age, the Hobbit people decided to cross the Misty Mountains. Some, however, decided to stay back. These people became the Stoors. This off-shoot of Hobbits were known for their love of water, boats, and swimming. The ones that did go were the Harfoots and Fallohides. The Harfoots were the largest group, always trying to live in burrows. These became the "normal" hobbits we see in the Hobbit and Lord of the Rings. The Fallohides were taller and slimmer, being friendlier to outside people. Both groups went through the mountains and came to the land between the soon to be Brandywine and the Weather Hills. This is where the Fallohide traits started to be diluted over the coming years.
Two Fallowhide brothers, in the year T.A. 1601, crossed the Brandywine and settled on the West side of the river. A large amount of Hobbits crossed over with them, leaving their older settlements (which included what would become Bree). They then founded the Shire. In the early stages of the Shire, the Hobbits swore allegiance to the Kings of Arnor. However, when the kingdom was destroyed they elected their own Thain from their chieftains. This new Thains was Bucca of the Marish, founding the Oldbuck family. Later, the family crossed the Brandywine, establishing Buckland and renaming themselves the Brandybucks. In their departure, the Took family took over (see what I did there). The rest we know, as it is documented in the Hobbit and Lord of the Rings. The Hobbits are strange but wonderful folk. Dwelling in quaint hobbit-holes and smoking the finest pipe-weed around.
~ Guide of the Month ~ ​
Howdy folks! Raffy here just to let you guys know about some guide stuff. So November will see the return of Guide Requirements and the joy that comes with it! To start with this month we have our own
@gadget271
. Over the course of this past month he has put in many hours of work to make the events and all the fun tasks the guides have put together more enjoyable for everyone. If you see him on please give him a hardy pat on the back and a well done!
~ Question of the Week ~ ​
This Week's Question:
The 22nd of September 3001 TA was an important day for both Bilbo and Frodo. As well as being Bilbo's 111th birthday, it was also a significant day in its own right for Frodo. Why, and what was important about this?
Question:
Farmer Maggot owns 3 dogs that he used to keep people away from his land. What were the names of the 3 dogs?
Correct Answer:
His 3 dogs were called Fang, Wolf and Grip.
Congratulations to @Smaug_Niphredil for correctly answering the question first!
Presented by:
Raffy
~ More Media ~ ​
Woop woop. Everyone's favourite part of the times has returned again! Huzzah! We gotta kick off this with the usual twitter. Be sure to give us a "hello!" at
MinecraftMiddleEarth (@MCMiddleEarth) | Twitter
. Who knows, Cookies may be involved!
Twitter is not the most popular "social platform", so for you "yooves" with a trendy Facebook account, try following us there too
Minecraft Middle-Earth
But of course, the most important and obviously most used social network is of course Planet Minecraft! Be sure to give us a diamond there. It costs nothing!
Minecraft Middle Earth Minecraft Server
(What do you mean Snapchat is more popular than Planet Minecraft of course it isn't)
~ Advertisements ~ ​
Artist
Ahh yes. We all know the question. "How can I build?", As well as the responses "You can try a theme build" and "You can take part in jobs." The other answer is "Apply for Artist", and the last option is by far the most exciting. Being able to build in your favourite places all the time. Sounds awesome. We can never have enough Artists, and with a wide range of current projects, there's plenty for you to do!
Are you inspired to join MCME's main build rank? You can apply for Artist/ today on the forums! The Assistants, Designers and current Artists will work with you and help you on your journey.
Guide
Or perhaps, you're not a builder. Well. That's not a problem! Becoming A guide is obviously the better option anyway. As a Guide, you're the forefront of MCME, and there's no greater feeling than when someone says your tour was awesome. You don't actually have to be a lore nerd either, you'll pick up on lots really quickly.
When you join the Guides, you'll be giving tours, running minigames and testing players in lore quizzes, or if you prefer less "on the spot" stuff, Guidebooks are obviously your zen, or helping to tell MCME about MCME by writing up articles in the times. You'll also plan help plan events such as The Summer Events and The Anniversary Events. We hope you join us soon, because us Guides really would love some more of us. What're you waiting for?
Just click Guide and apply today!
~ Closing Statement ~
November. The Thursday of the year. Still, there's plenty to look forward to, as the days grow colder and shorter, and the leaves drop from the trees. And dare I say it, Christmas is just round the corner…
Great job for the Times Team, who did all they had to do, great job!
Quote from JRRT
"I am in fact a Hobbit (in all but size). I like gardens, trees and unmechanized farmlands;
I smoke a pipe, and like good plain food [...]; I like, and even dare to wear in these dull days,
ornamental waistcoats. I am fond of mushrooms (out of a field); have a very simple sense of
humor
[...]; I go to bed late and get up late [...]. I do not travel much "
The Official MCME Times
mcmiddleearth.com​
Last edited: