Fall is Upon Us!
It all comes tumbling down...

Editor's Note by Mapthor
Hello again fellow reader, welcome back to another edition of the MCME Times! I'll be honest with ya, not much has really happened these past two weeks. With the Anniversary Events on the horizon, The Events Team is hard at working getting ready for October. In the meantime, be sure to stay active and stay happy on the server.
Happy Sailing,
Mapthor
~ Project Progress ~ ​
Anorien - Lead: @barteldvn | In Progress
Report by Mershy
Unfortunately, with the departure of Oberanio, Anorien has been taken up by Bart to oversee the remaining areas that need finishing. Draonic has been planning farms on the eastern end alongside Xmine, Mithrilled and Maski finishing up streams for the awaited vegetation update, and with that, the forests and the lumber camp outside Dol Caranthan.
Andrast - Lead: @Mattlego | In Progress
Report by Soarz
Work is being done on a wildfire area that is in northern Andrast, which is just south of /warp udul. Also Matt has worked on some forest concepts that are near /warp iant dirnen. Besides those amazing projects, not much else can be focused too hard as he is waiting on new vegetation textures to focus more intently on Andrast.

Lond Daer – Lead: @Ivan1pl | In Progress
Report by Soarz
They are hoping to finalize everything by the time Ivan is back. At that point they should be ready to start building. They are hoping to get a couple floor block palettes and wall block palettes done so that there is some variation in the houses. In terms of what pack will be used, they have settled with the current gondor pack, but will be looking to transfer to the eriador in the future.

Moria – Lead: @barteldvn | In progress
Report by Mershy
The Moria Renaissance is almost here! Exciting times over in Moria as a block replacement is due to happen next week. This means that a lot of blocks have retextured; some from the Gondor pack and some new ones thanks to Bart, Leblanc and Nic. Building progress includes additions to the Mershy Mine, 2nah in the tomb cave building the hall of the fallen and plots to be set up in the Moria Uni.

Osgiliath – Lead: @ooitsbirdo | In progress
Report by maski98
Another 2 weeks have passed in that ruined city and jobs are run by me and
@Rogue_Scholar
almost every day on ruining the walls. The rumors of finishing Osgiliath are slowly going away with me and
@ooitsbirdo
thinking to update the city with the new mossy textures. Hopefully there will be jobs almost every day so we can finish that city finally.
~ General Announcements ~ ​

Become a Donor

Keeping MCME running is not free, every month we have to pay $235 to keep up all our work. Donations help us keep doing what we love and providing you with amazing builds to look at. Donations are not required but greatly accepted, if you want to help us in our feat of rebuilding Middle Earth in Minecraft you can donate here.

Viewing Donation Drive: Community Costs

Our Donors

#MCMEdoesnotrunitself

#NEWS



Seven Stars Summer Events Trailer:

Mapthor has put together an amazing teaser for us, if you havent seen it in the news section of our discord then here you do.

Guide of the Month:

Last month was a bit of a rush, and there were many to choose from. All people who were concidered did an amazing job, and to keep up that amazing guiding.
But this months GOTM is
ConfusedLlama_
Grand MCME Movie Night:
Make sure to check out our discord, for all the information in our
News channel
.
Report by Soarz
FoxySeamus
: I'd like to welcome our newest addition to the guide team. With an amazing attitude, and being a quick learner, I wish Foxy the best during his time with the guide team!
Promotion
_Luk
: Long time no see, it's been a while since we have seen you in green. I look forward to seeing what you are going to do, especially in Lond Daer.
Promotion
Oberanio
: It's sad to see you leave, but I don't think you will be gone forever. I wish you the best with your endeavors and can't wait to see you back in the future. Don't be a stranger!
Resignation
~ Commoner News ~ ​
Welcome Everyone to the commoner community! You gain the commoner rank by getting votes from Team Members. You will get votes by participating in theme-builds, quizzes, minigames, tours, and jobs. Once you become a commoner you will gain access to the freebuild world, and you can access it by typing /freebuild. You will have no limitations on what you build as long as it is appropriate and maintains a 50 block distance from other builds. You will be able to work on your own creations or aid in ongoing, commoner projects. We cannot wait to see what you create!
Current Projects-
The current commoner projects being worked on at the moment are BoM (Beleriand on MCME) and the Vault. We also have the Common Room and the Commoner Court which are both somewhat out of commission. Confused_Llama is the head of the Vault Project, but you might want to refer to his sidekicks, Bean327 or Givet10 if you are interested. If you wish to join the Beleriand Project, contact Melkor_Thalion.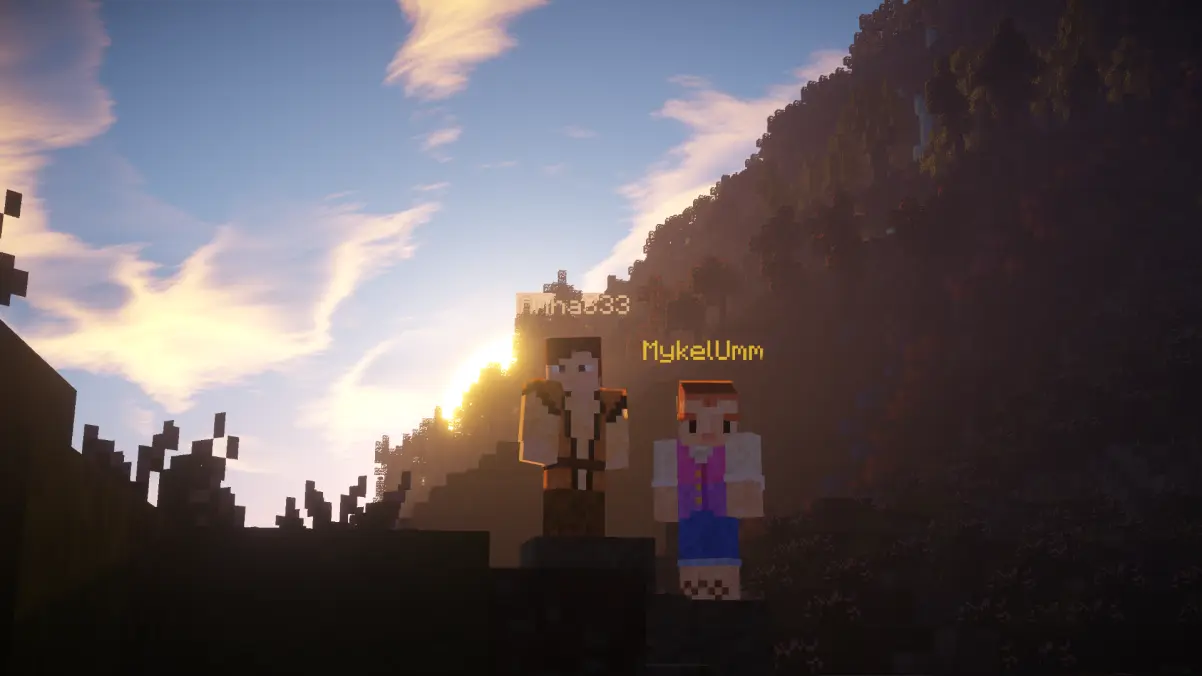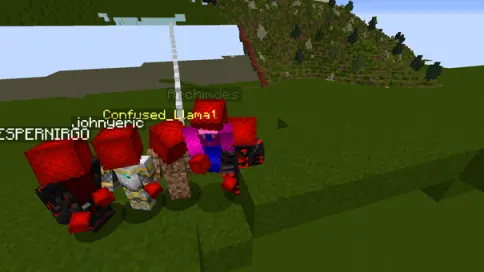 Message for applicants-
We wanted to wish commoners luck on their team member applications! You can apply for an artist or guide on the forums. I would use the format also provided on the forums. These are the current applications-
Guide Applicants: JarNO_WAY, Sevy689, Givet10, johnyeric
Artist Applicants: DinomasterX, Perrin99, erik252525, Fuzzzyball, sierraleone_, Amha333, Freemason37, Human100, MykelUmm, Mr_Kekss, MITHLONDEL, Mediodox, Norir, Izarogadoz, Nelman_Black, Ale_dA_2005, Rwyland
Interview with @Ben_the_Epic
Question 1. What made you choose to be a guide?
I chose to become a guide because I really cared about the community of MCME and I really wanted to get involved in the server. Originally I was going to go for artist because I didnt really understand what a guide even did, but one night I had a conversation with MatthewVP and he explained to me what a guide does and I knew from that point on that I wanted to go for guide.
Question 2. What is your favorite memory as guide?
Probably when Wazowski and Matthew taught me all the new commands. We had alot of fun with it. I even made a guidebook on the lonely Mountain called the Almighty Rock or something. It might still be there haha.
Question 3. What was your favorite part of the common room?
Hmmm that's a hard question. I really like the mural that me and Witcher made. Most of the things I built are gone now but you can still find the book I wrote in the magic room. Ooo I also like the boat race me and (mostly) maski made. That was a fun night.
Question 4. If you could suggest one change to improve the guide team what would it be?
Wow these are hard questions haha. Well when I was guide there was kinda a sence of superiority from a few of the guides and a lack of unity. So the one thing I would change would be to try and unify the group and just get it to the point where the guides are a group of really good friends.
Question 5. What is your favorite build on MCME?
I really love Dol Amroth But I also really love Belfalas. Darki did a really good job!
Question 6. Is there anything you wish you did on MCME before your resignation?
Yeah there is alot I wish I would have done before I resigned. I never wanted to resign but I felt like I had to resign. MCME used to be the place I would go when I got stressed from the outside world but soon it became an area where stress came from so I decided to resign. I think I let it take over to much of my life and it honestly started to become my life. So when my name started to get thrown around and things started happening it started to affect me in the real world. Me resigning was what it took for me to get a better grip on reality.
Question 7. What did a day on MCME normally look like for you?
When I first became guide it would look like me getting on welcoming people, answering questions, and helping people all while jumping around the server exploring new places. Then before I would leave I would run some mini games, pvp, or maybe run a tour. Off of the main server I might be planning an event helping with the times or just answering questions on discord.
Interviewer:
Monster_Duck
~ Winners of "The Week" ~ ​
This week we have another round of amazing builds and Media posts. We only choose from the best every time, so hard work does pay off. Sometimes it can get competitive and that is what will win a place here. Please give a warm welcome to this Times, winners of this week.
MEDIA Winners:
This fortnight we have some variety within the screenshots as there were so many. Amazing work this fortnight and we can't wait to see what you all have done next time.
THEME-BUILD Winners
This two weeks we had some amazing themes of Dale and Umbar. Amazing job to all of you!

​
Artwork Winners
This week we had 2 amazing entries on the theme of Doriath! It was a tough call but this fortnight's winning artwork goes to @
Mr_Kekss
for his amazing portrayal of Luthien dancing in the moonlight within the forest of Doriath.

~ Lore of the Week ~ ​
Cold-Drakes and Fire-Drakes:
The fire-drakes were the more powerful of the two fundamental divisions of dragon-kind (the other being the cold-drakes), who, as the name suggests, were able to breathe fire. Glaurung, the Father of Dragons, was the first of the species.He first appeared in the middle of the First Age but the Urulóki were known to have survived even after the downfall of the Dark Lord Morgoth, troubling the Dwarves and a few drawn to the service of Sauron. Other dragons considered to be of the fire-drakes during the Elder Days were Ancalagon the Black.
Smaug, the last of the truly powerful dragons, was slain by Bard in the late Third Age. We can be sure that he was not the last of the fire-drakes, though, because Gandalf refers to fire-breathing dragons in the time before the War of the Ring, nearly eighty years after Smaug's death.
Cold-drakes, or Foalókë, were dragons that could not breathe fire, unlike their fire-drake cousins the Urulóki . Morgoth bred and used cold-drakes in the First Age. After the War of Wrath, some cold-drakes were found in the waste north of the Grey Mountains.
As the millennia passed, their numbers grew, until they became a serious threat in the later centuries of the Third Age to the Dwarves that mined the Grey Mountains. In T.A. 2589, Dáin I, King of Durin's Folk, and his second son Frór were slain at the gates of their halls by a Cold-drake. The attacks of these fearsome creatures persuaded the Dwarves to migrate eastwards from the Grey Mountains, and it was soon afterward that their realms in the Iron Hills and at Erebor were established.
Not much else is known of them.
~ Question of the Week ~ ​
This Week's Question:
What are all 7 dwarven kingdoms, with their founders' birthplaces.
Question:
What creature killed Dáin I King of the Dwarves in TA 2589?

Correct Answer:
Dáin I was slain by the cold drakes of the north in the Grey Mountains.
The winner is Exeterkered!
Presented by:
Arothir Alamáreo
~ More Media ~ ​
You know us, we love sharing our progress and Twitter is the perfect place. Give us a good follow and always have something to look forward to on your daily scroll. Just to spice it up, comment your favorite parts of our builds at
MinecraftMiddleEarth (@MCMiddleEarth) | Twitter
. You won't be disappointed!
Sometimes you just want to enjoy some quality pictures, we got you covered. Head on over to our Facebook account, try following us there too
Minecraft Middle-Earth
It doesn't matter if you just woke up or after a busy day at work; scrolling through Instagram and seeing a cool project you have worked on, or just amazing graphics from your favorite server on your favorite game. MCME's Instagram is the right place to be. Check it out at mcmiddleearch on Instagram, or
this perfectly good link to take you straight there.
But of course, the most important and obviously most used social network is of course Planet Minecraft! Be sure to give us a diamond there. It costs nothing!
Minecraft Middle Earth Minecraft Server
~ Advertisements ~ ​
Artist
Ahh yes. We all know the question. "How can I build?", As well as the responses "You can try a theme build" and "You can take part in jobs." The other answer is "Apply for Artist", and the last option is by far the most exciting. Being able to build in your favorite places all the time. Sounds awesome. We can never have enough Artists, and with a wide range of current projects, there's plenty for you to do!
Are you inspired to join MCME's main build rank? You can apply for
Artist
/ today on the forums! The Managers, Designers and current Artists will work with you and help you on your journey.
Guide
Or perhaps, you're not a builder. Well. That's not a problem! Becoming A guide is obviously the better option anyway. As a Guide, you're the forefront of MCME, and there's no greater feeling than when someone says your tour was awesome. You don't actually have to be a lore nerd either, you'll pick up on lots really quickly.
When you join the Guides, you'll be giving tours, running mini-games and testing players in lore quizzes, or if you prefer less "on the spot" stuff, Guidebooks are obviously your zen, or helping to tell MCME about MCME by writing up articles in the times. You'll also plan help plan events such as The Summer Events and The Anniversary Events. We hope you join us soon, because us Guides really would love some more of us. What're you waiting for?
Just click
Guide
and apply today!
~ Closing Statement ~
These past two weeks have been a lot of fun, many jobs, more applicants, and more friendships have been made. With that said, this fortnights edition of the times has come to a close. From all of us here in the times team, we wish you an amazing two weeks!
Great job for the Times Team, who did what they had to do, great job!
Quote from JRRT
"May the wind under your wings bear you where the sun sails and the moon walks"
The Official MCME Times
mcmiddleearth.com​
Last edited: