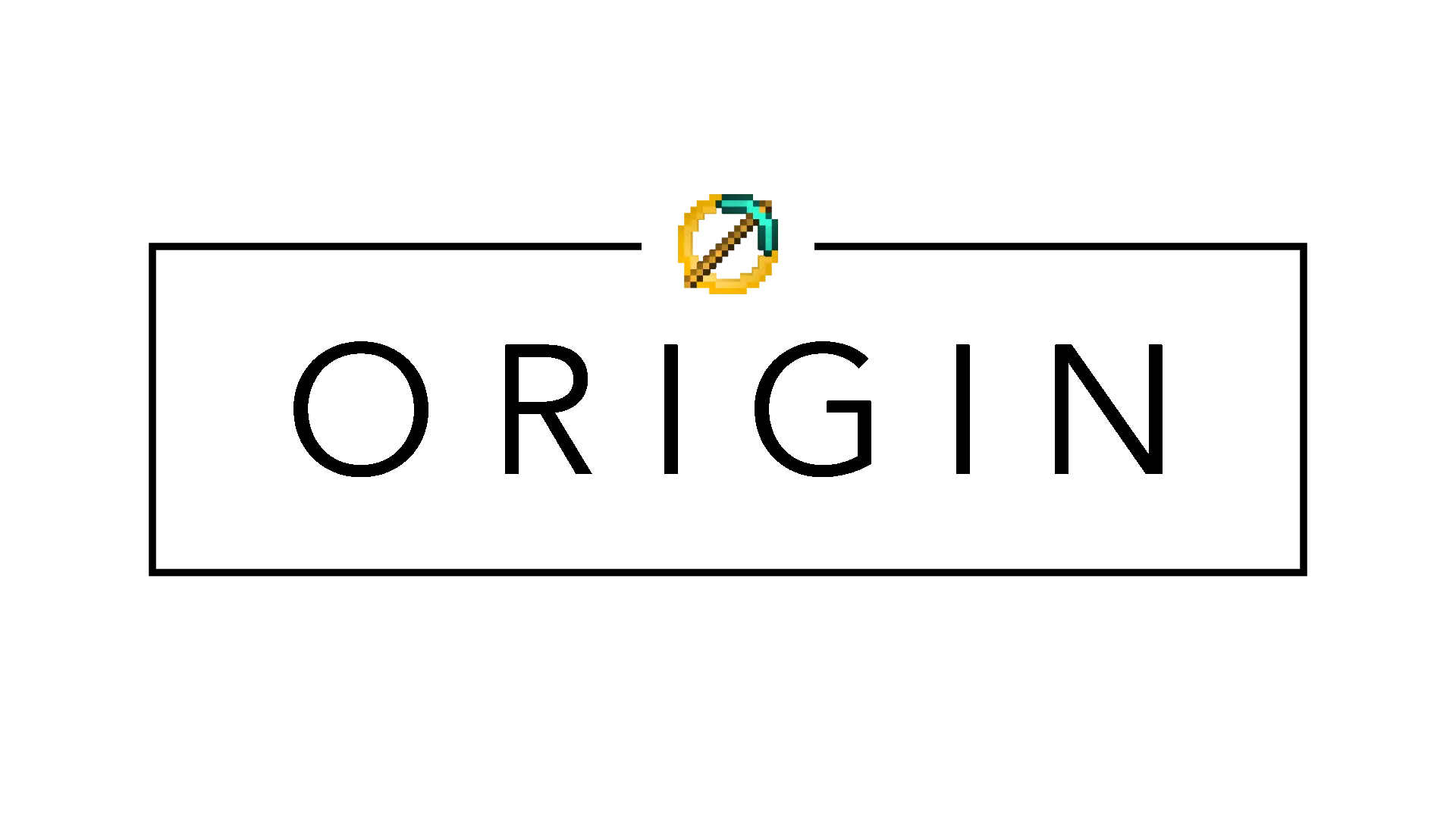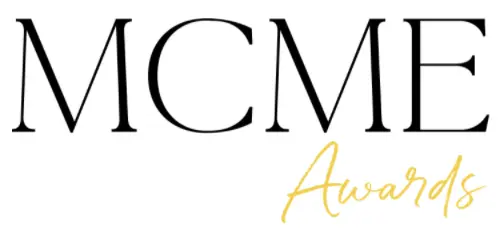 The
MCME Awards Ceremony
is an annual event that is held at the end of the Summer Events hosted by
Minecraft Middle Earth
. The event culminates recognition of the community's most astounding individuals as well as the opportunity to acknowlege the progress of the server at current point.
It involves players nominating other members of the community for different awards through different catergories. Although some these categories change every year, some categories remain concurrent as the years transgress. Examples include catergories include;
Best Minecraft Username, Best voice/accent, Best PvPer, Laziest member
As such, the players with the most nominations are awarded a
Superfish
trophy at the award ceremony.
Below you will find a list of past award winners and/or nominees based on the respective catergories held for the respective Award Ceremony year.
Note that this document is a Work in Progress thus will be continuously ammended over time.
​
---
2022
2021
Best Username
AVeryAngryBadger -
Winner
Effie
J_U_N_O (Juno)
IHaveATreeBeard
KinkyBirdo (ooitsbirdo)
Best Skin
Credoo -
Winner
AVeryAngryBadger
Itai007
ootisbirdo
w0rldunder
Best Commoner
TheStephen -
Winner
Green_Giant
TheBohemianBeetle
NelmanBlack
DankJive
Best Builder
AndrewPioneer -
Winner (tie)
w0rldunder -
Winner (tie)
Mershy
Itai007
DoctorDoam
Best Staff Member
Mershy -
Winner
Givet
aVeryAngryBadger
Iru
DoctorDoam
Darki
Best Moderator
Iru -
Winner
Smaug_Niphredil
Givet
Juno
Soarz
Most Helpful
Shen -
Winner (tie)
Supercat_14 -
Winner (tie)
TheStephen
Juno
Eriol_Eandur
Laziest Player
Rogue_Scholar -
Winner
Wyattrox03
ooitsbirdo
Human100
RedHMP
Most AFK
Wyattrox03 -
Winner
RedHMP
ooitsbirdo
DoctorDoam
Raffyyy
Sexiest Voice
Xmine -
Winner
TheStephen
ExeterKered
Mapthor
Iru
Best Couple
Soarz x Xmine -
Winners
Iru x Lizzy
Ryan Reynolds x Buff Ryan Reynolds
Toti_Gonzales x Feedback
Mershy x Texturing
Iru x Iru (aka lil Iru)
Biggest Bachelor
Soarz -
Winners (tie)
Iru -
Winners (tie)
Lore Wizard
HoverKing -

Winner
ExeterKered
TheStephen
Eriol_Eandur
Rudolphius

Drama Queen
ooitsbirdo -

Winner
EffieFrog
Video Team
Guides
2019 Guide Team
Archimdes

Best Build
Movie Cave -

Winning Build
Gondolin
Harlond
Lond Daer
ModHQ
Dahl's Freebuild Area
Oberbank

Best Written Work
Love in DA -

Winning work
Ae
I hate Soarz
Madness by Hoverking
Love in DC

Best Video
Welcome to MCME (sevy689 x Iru)
-

Winning Video
Beacons (Gingerlyginger1)
Year in Review (mapthor)
Anniversary (Toti_Gonazles x mapthor)
Ardacraft (Ardacraft)
Rick Roll (Rick Astley x Sony BMG)
Watch Mojo (Watch Mojo)
Drunk MCME Podcast (mapthor)

Best PvP'er
barteldvn -

Winner
Green_Giant
TedoIsBad
'idk'
ConfusedLlama_
Technoblade

Best Meme
The Manager Rank
-

Winning Meme
The Illusion of Free Choice
Human's Artist App
'Why is it always you three'
uwu
Archimdes Head Commoner App
mapthor stepping down
Mr MCME
q220 -
Winner
Creedo
Draonic_Slayer
Effie
Juno
Darki
Eriol_Eandur
Iru and Iru (lil Iru)
2020
Best Username
LeBruhGandalf -
Winner
Best Skin
Credoo -
Winner
Best Builder
Mershy -
Winner
Best Staff Member
Eriol_Eandur -
Winner
Most Helpful Player
Raffyyy -
Winner
The Ban Hammer
Smaug_Niphredil -
Winner
The Laziest Player
Archimdes -
Winner
The most AFK Player
Darki -
Winner
Sexiest voice
Xmine -
Winner
Lore Wizard
Eriol_Eandur -
Winner
Best Couple
Soarz and Xmine -
Winner
Most likely to start drama
thomasd20 -
Winner
Best build of 2020
Mershy Mine -
Winner
Best build in the whole of MCME history
Dol Amroth -
Winner
Best player in the whole of MCME history
q220 -
Winner
Mr MCME
Darki -
Winner
2019
Best Username
ImBetterThanBWOT -
Winner
LeBlancGandalf
Smaug_Niphredil
Best Skin
Dav3ck
Smaug_Niphredil -
Winner
ooitsbirdo
Best Builder
DoctorDaom -
Winner
Napoleon0605
Oberanio
Most Helpful Player
gadget271
DynoDaring -
Winner
Xmine01

Laziest Member
Soarz9
ooitsbirdo
Darki -
Winner
Always AFK
Dav3ck
Darki -
Winner
TotiGonzales
Best Staff Member
Eriol_Eandur -
Winner
Smaug_Niphredil
barteldvn
Sexiest Voice
mapthor
ooitsbirdo -
Winner
Darki

Funniest Background Noise
Darki Cooking -
Winner
xImRush Eating
Monkey Noises
Lore Wizard
Arothir_Feanaro
Smaug_Niphredil
Eriol_Eandur -
Winner
Best Couple
Dav3ck and ooitsbirdo -
Winner
Dav3ck and Oberanio
Jonatanknalle and TeamPalladian
Best Build of 2019
Dol Caranthan
Osgiliath Vegetation
Dol Amroth -
Winning build
Best Media of 2019
Lord of Squid's Node Tour -
Winning Media
Barteldvn's Dol Amroth Screenshots
Various Screenshots by Mithrilled
Mr MCME
Darki -
Winner
Eriol_Eandur
barteldvn
2018
Iceboat Race
ThomasD18 -
Winner
Puzzle Race
Slowlex -
Winner
Scavenger Hunt
yourie98 -
Winner
PvP Battle
Barteldvn -
Winner
Race for the lost Simarlis
Slowlex & Barteldvn -
Winners
Build Contest
RubenPieterMark
2017
Best Build
Dol Amroth -
Winner
Most Rank Switches
Patrick_0901 -
Winner
(tie)
SmaugJuice (Smaug_Niphredil) -
Winner (tie)
NicovicTheSixth -
Winner
(tie)
Sexiest Voice
thomasd19 -
Winner
Best Photographer
Darth_Ragnar -
Winner
Laziest Artist
_Robz -
Winner
Laziest Foreman
thomasd19
Laziest Staff
Darki -
Winner
Most Annoying
Merlin -
Winner
Most asked for a job
_Robz -
Winner
Most welcoming to new players
Awaywind -
Winner
Most Dynamic Duo
TI_020601 and Awaywind -
Winners
Most Irrelavant Post
Merlin -
Winner
Best Background Noise
thomasd19 -
Winner
Best Username
SmaugJuice (Smaug_Niphredil) -
Winner
Most jobs ran
BWOT -
Winner
Hardest Working Member
Finrod_Amandil -
Winner
Best Director
mapthor -
Winner
Best Themebuild
Napolean0605 -
Winner
Best Skin
Awaywind -
Winner
Best Self Promotion of the Year
SmaugJuice (Smaug_Niphredil) -
Winner
Best Artist
Lindolas -
Winner
Best Guide
Eldar_Telcontar -
Winner
(Tie)
TI_020601 -
Winner (Tie)
Best Foreman
BWOT -
Winner
Best Designer
Eriol_Eandur -
Winner
Best Enforcer
SmaugJuice (Smaug_Niphredil) -
Winner
Best Head Player
Finrod_Amandil -
Winner
Best Texturer
Fireinferno13 -
Winner
Best Tour
Fellowship Tour by TI_020601 -
Winner
2016
Best Build 2016
Aldburg, lead by Fireinferno13 -
Winner
Hardest working
Eriol_Eandur -
Winner
Laziest Artist
Toey_ -
Winner
Laziest Staff
Darki190 -
Winner
Most jobs run
Eriol_Eandur -
Winner
Most often asked for a job
Darki190 -
Winner
Best Themed Build
Formenos by Thijs1801 -
Winner
Sexiest voice
BeatHeav3N -
Winner
Most welcoming to new players
Will_em -
Winner
Most rank switches
NicTheFifth -
Winner
Most annoying
NicTheFifth -
Winner
Best background sound
thomasd_17 ft. mum and becca -
Winner
Most irrelevant post
P1eter -
Winner
Best photographer
Tyranystrasz -
Winner
Best dynamic duo
mandolore100 & mingthemusical -
Winners
Best director
_Luk -
Winner
Edgiest member
BeatHeav3N -
Winner
2015
Most Likely to Stay Here Forever
q220 -
Winner
Finrod_Amandil
Artie_
Credoo
Most Technologically Adept
q220 -
Winner
Dallen
Despot
Finrod_Amandil
Most Technologically Inadept
lizzy_
Jakethegaurdian -
Winner
Mandos
Denonataz
q220
Dallen
Mandolore100
Most Awkward
Artie_
Arditt
Nic137
Bilbo_Baggins -
Winner
Toeyoman
gigo
Worst Headset/Microphone
Iru
Mandos
alekspeaks -
Winner
Credoo
Oriour
Benberg
Arditt
Most Beautiful Voice
Arkengard -
Winner
Credoo
Kisos
Lady_of_Rohan
gigo
Best Accent
Credoo
will_em -
Winner
gigo
Artie_
Cutest Couple
Lizzy_ X Iru -
Winner (tie)
Lizzy_ X Jord
Kisos X BeatHeav3n
Gigo X Lady_of_Rohan -
Winner (tie)
Favourite Dynamic Duo
Credoo X DynoDaring
Fireinferno X Bender
Will_em X Credoo
Kisos X BeatHeav3n
Emil X Tyran
Mandolore X Mingmusical -
Winner
Lizzy_ X Darth_Ragnar
Kisos X Emil
Biggest Ego
Beathaven
JordD04
Demonataz
Kulmo
CEFKILLA -
Winner
Fireinferno
PINT00
Loudest
CEFKILLA
Lizzy_ -
Winner
Fireinferno
Elendilthetall
Mandolore100
Lady_of_Rohan
Friendliest Citizen
Darthragnar
Lady_of_Rohan -
Winner
DynoDaring
Artie_
Most Level Headed
DarthRagnar
DynoDaring -
Winner
Finrod_Armandil
Credo
Most Laid Back Person
kisos
Emil
otho -
Winner
DynoDaring
Will_em
Tyran
Soap
Credoo
Most Likely to Become Famous
Finrod_Armandil -
Winner
q220
ori
lizzy_
Most Likely To Crash The Server
Fireinferno -
Winner
Jacenpeter
Emil
Mandos
Biggest Troll
Despot666 -
Winner
CEFKILLA
PINT00
Toeyoman
Fireinferno
Most Likely To Rule The World
q220 -
Winner
YourDearKing
Credoo
Delmana
Biggest Lore Nerd
Finrod_Amandil -
Winner
DarthRagnar
JordD04
Best Minecraft Skin
CEFKILLA -
Winner
Credoo
arditt
Will_Em
Best Past or Present Forum Avatar
BeatHeav3n
Will_Em -
Winner
ooitsbirdo
gigo
Best Minecraft Username
Chilbo_Swaggins -
Winner
Indorillian
Mandos
Lady_of_Roahn
Bengberg
Finrod_Amandil
Shensational
ooitsbirdo
Person With The Best Status Updates
Indorillian
Emilio_
gigo
speedie_ -
Winner
Lady_of_Rohan
Hardest Worker
Ryiw
Fireinferno13 -
Winner
Credoo
Eriol_Eandur
Laziest Worker
CEFKILLA96 -
Winner (tie)
toeyoman -
Winner (tie)
oriour
Nic1337
2014
Most Likely to Stay Here Forever
q220
CEFKILLA41320
Iru_ -
Winner
SugarKoala
Most Technologically Adept
meggawatts -
Winner
07smithle
q220
SugarKoala
Most Technologically Inadept
Ryanturambar -
Winner
Jakethegardian
SugarKoala
Shmattins
Most Awkward
Kyzcool -
Winner
Tuskripper1996
mine_sino
SugarKoala
Worst Headset/Microphone
oriour -
Winner
Kyzcool
mine_sino
FallenSanity
Most Beautiful Voice
Thatruben -
Winner
BaSterd
MaDIIReD
Arkengard
gigo09
Best Accent
Credoo -
Winner
Username0151
gigo09
Will_em
FallenSanity
Cutest Couple
SugarKoala X JordD04 -
Winners
Devilius X Shmattins
Devilius X JordD04
SugarKoala X xxLDCxx
SugarKoala X rwyland
Favorite Dynamic Duo
Credoo X Despot666 -
Winners
xxLDCxx X DragonHorizon
Bobow95 X nOBLER360
xxLDCxx X CEFKILLA41320
Biggest Ego
CEFKILLA41320 -
Winner
SugarKoala
Indorilian
Loudest
Malkizid
SugarKoala
CerberusRampage
mine_sino
Friendliest Citizen
DynoDaring64 -
Winner
Shenjtor
SugarKoala
Bocklebee
Will_em
Most Level Headed
DynoDaring64 -
Winner
Iru_
xxLDCxx
Indorilian
Ryanturambar
Shortest Temper
CEFKILLA41320 -
Winner
DragonHorizon
Most Laid Back Person
StokieBen -
Winner
xxLDCxx
Indorilian
oth0116
Most Likely to Become Famous
Thatruben -
Winner
q220
CEFKILLA41320
Most Dangerous PVP Players
Dags_ -
Winner
JordD04
Alekspaleks
DarthRagnar
Most Likely to Crash the Server
Fireinferno13 -
Winner
Devilius
foxyyy1
meggawatts
Biggest Troll
StokieBen -
Winner
Despot666
Most Likely to Rule the World
q220 -
Winner
Credoo
Iru_
SugarKoala
Most Likely to Stab You in the Back
q220 -
Winner
CEFKILLA41320
bobow95
gigo09
meggawatts
Ryanturambar
wollip666
Most Likely to Get Offended
ImaginaryMdA -
Winner
SugarKoala
Kyzcool
mine_sino
Biggest Lore Nerd
JordD04 -
Winner
Fornad
Finrod_Amandil
Indorilian
Best Minecraft Skin
Credoo -
Winner
CEFKILLA41320
Will_em
Ma5terMinD
Best Past or Present Forum Avatar
Will_em -
Winner
Ghundra
Wikey1326
Iru_
Shenjtor
Best Minecraft Username
Titty_Twister -
Winner
SugarKoala
Username0151
Gandalftheftauto
Person with the Best Status Updates
Iru_ -
Winner
butters
Indorilian
2013
Most Cunning in Survival
Wikey1236
Firefuss
Darthragnar -
Winner
JordD04
Most Beautiful Voice
MaDIIRed
Imtheproof -
Winner
Jesskuu
Thatruben
Biggest Ego
Oriour
Sulyeon
Wikey1236 -
Winner
Shmattins
Best Past or Present Forum Avatar
Ghundra
Bevsforbros -
Winner
Ryanturambar
N0BLER360
Most Likely to Die by Falling Sand
Legovil -
Winner
Ryanturambar
Jakethegardian
1gunnar1
Cutest Couple
Legovil & Silverwings
Devilius & Shmattins -
Winners
q220 & Sulyeon
Wumbowambo & Jadermd
Best Minecraft Username
Tittytwister -
Winner
Bocklebee
Murumoo
Alekspaleks
Best Singer
Jesskuu
BaSterd -
Winner
Thatruben
Sinister_Quinto
Most Artistic
Captaindagless
Ma5termind
ShiftyJ
Aandolaf
Worst Headset/Microphone
Frankis
N0BLER360
Oriour -
Winner
FallenSanity
Biggest Tolkien Fan
JordD04 -
Winner
Fornad
Carlosbear
Bevsforbros
Loudest
Aleksspaleks
Sulyeon -
Winner
Legovil
Malkizid
Friendliest Citizen
Bocklebee
Dynodaring64 -
Winner
Thatruben
Bobow95
Most Level Headed
Captaindagless -
Winner
Bocklebee
Loocekibmi
Ryanturambar
Most Likely to Become Famous
BaSterd
q220 -
Winner
Jesskuu
Packers
Shortest Temper
Jadermd
Malkizid
Wumbowambo -
Winner
Sinister_Quinto
Best Accent
Devilius -
Winner
MadIIRed
Marozzo
Credoo
Best minecraft skin
CEFKILLA41320
Iru
HomieNo
Credoo -
Winner
Best Story Teller
Zerain
Banthro
JordD04
Rhazkept -
Winner
Most dangerous PvP player
Alekspaleks
CaptainDagless -
Winner
Meggawatts
DarthRagnar
Most Likely to crash the server
Meggawatts -
Winner
Aeroblitz
TheFro
Devilius
Biggest Troll
Meggawatts -
Winner
Stokieben
Wikey1236
MaDIIRed
Winner
Favourite Dynamic duo
Bevsforbros & Hoobo
Jesskuu & Sulyeon
Meggawatts & Ryanturambar -
Winners
Jakethegradian & xsdexedt
Most Likely to cheat in survival
Bobow95
Wikey1236 -
Winner
Meggawatts
Electroatthepad (Sinister_Quinto)