Yellow Flower Puncher
Donor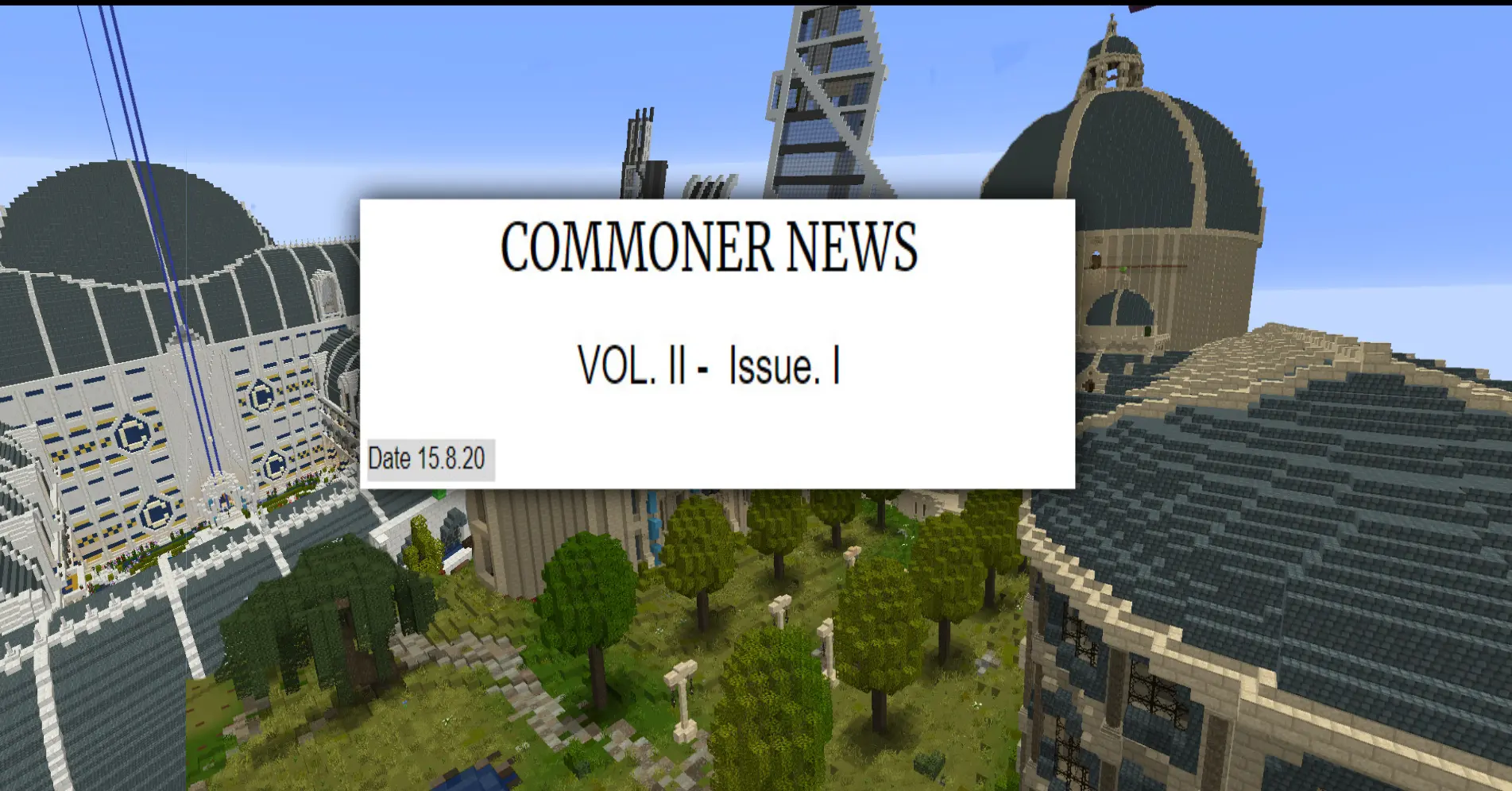 WELCOME, my dear Commoners and Artists! Guides and Managers! Designers! Foremen! ADMINISTRATORS! And Droogs. Some random hobbit- "Adventurers!"
This here shalt be our new Commoner News Thread! Although we currently plan to continue adding the Commoner News to The Common Room, we will also hold it here. Unfortunately, we are currently unable to add the other editions on this thread, though we do plan to get that up and running in the future.

For our coronation of this thread, we are officially starting our Second Volume of Commoner News! The First Volume can be found in multiple locations around the Common Room.
What to expect from Commoner News?

New Commoners-
As a commoner, your entry into our Commoner Community allows you to add your name to the tower of signs. On this tower you will place your name and when you joined the Commoner Ranks! As such, every Commoner News before and Following this one will result in a list featured on the Commoner News. Welcome to our ranks!
Featured Projects-
Commoner is the stage where you are able to prove your worth as an artist or a guide in the MCME Team. Commoners are often running minigames and tours with their badges, accessible to apply for on the forums. However, when it comes to building, the Commoners always have something to work on. In the Commoner News, we will showcase the projects currently being worked on by the Commoner Community. Make sure to count the hours you spend hosting minigames, tours, quizzes; hours building; and hours writing books.
Commoner of the Month-
In the last section of our Commoner News, we feature the Commoner of the Month! Whoever has the most hours working on minigames, tours, quizzes, building in "Featured Projects", or writing books for the Commoner Library (located in the Common Room) will be awarded the Commoner of the Month with their own shrine in the Common Room. The two to three runner ups (depending on ties) will also be mentioned. In order to provide the most accurate data for this, please DM MITHLONDEL (Scribe) or EffieFrag (Assistant Scribe) your hours working on the above things listed. Good luck!
New Features-
For our newest feature, we will also include an appropriate meme, one real-life craft of art or food (both are art) from Commoners, and one personal building project by a commoner. In order to have your meme, craft, or project featured, please DM MITHLONDEL. Thank you and the rest of the Commoners cannot wait to see what you got going on with your creativity! Also, we will be adding a pole to these issues about random subjects. Feel free to vote, as you can vote for three different options in each pole!
Well, that is all! Thank you for tuning in and we will see you next month with our next issue of Commoner News!
-MITHLONDEL