The Good Ole Times!
A Managers Tale!

Editor's Note by mapthor
Ladies and Gentlemen, this is it. The final Time's Edition under Manager Soarz. While most of you won't care about this, I just wanted to throw it out there for historical purposes. Anyways, onto the news. We've got a whole load of new promotions that past few weeks, another quality .mp4 from the Video Team, and the largest edition of the MCME Podcast ever recorded. Also, good old Mojang is hitting us with an increased build limit which means MCME is going to new heights in the next few months or whenever that update drops. But let's not worry about the future, we got to focus on the present because before we know it, everything will fly by while we're having a good time. But hey, that's just me ranting. Do whatever you wanna do and live your life the way you wanna life it.
Happy Sailing,
mapthor
~ Project Progress ~ ​
Anorien - Lead: @draonic_slayer | In Progress
Report by draonic
Not much has happened over the past two weeks. The Main bulk of work that can be seen in the east of Aldburd where Ober is slowly turning the sand into smooth hills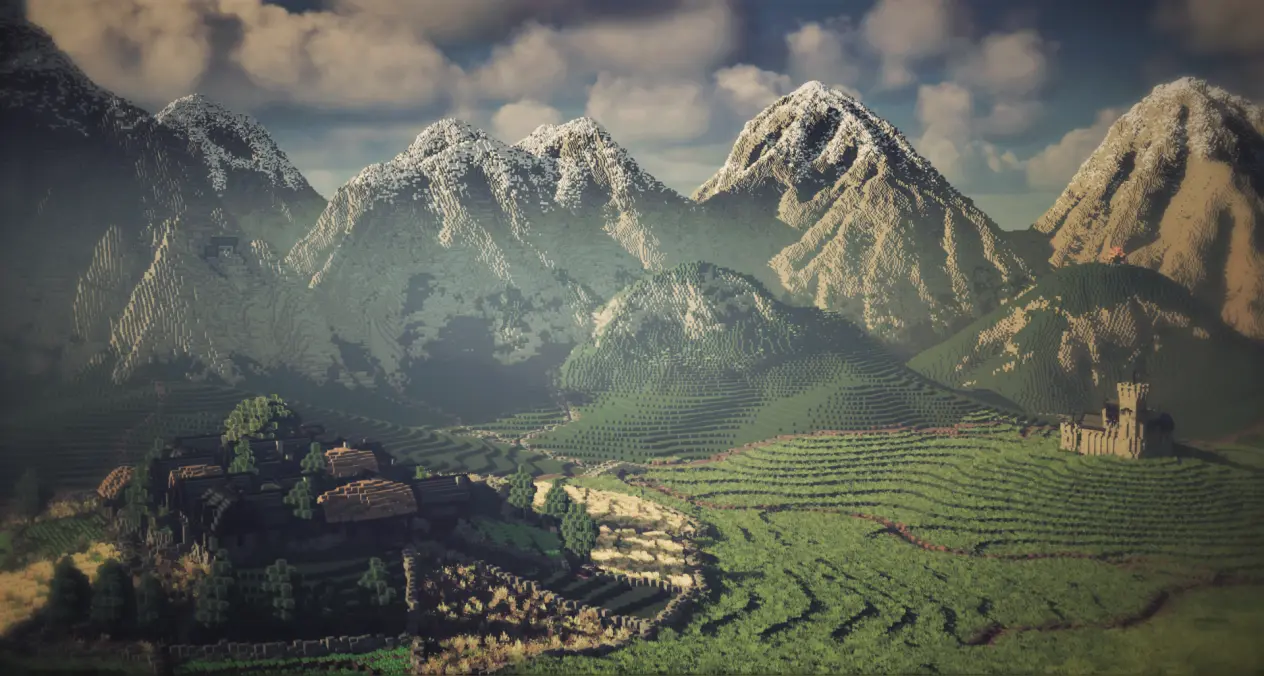 Lond Daer – Lead: @mattlego | In Progress
Report by mattlego
We are one week away from the halfway point on the contest and the houses in New Town are nearing completion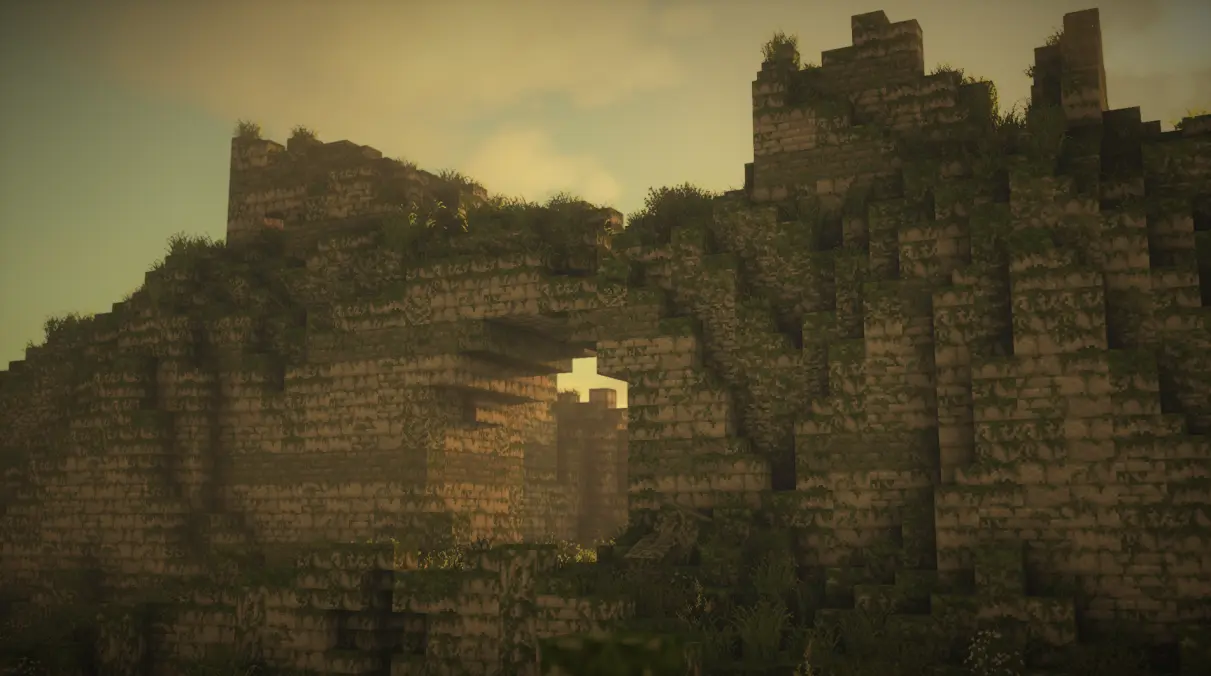 Moria – Lead: @barteldvn | In progress
Report by Mershy
Moria has been progressing great these last couple weeks! Moviecave has plots popping up all over the place with people getting involved with the building process. Some really nice mining areas and paths being created over there would definitely check that out. We also have a small project that we have in the works at the moment. Depending on if it is done and pasted or not, you will have to wait and find out.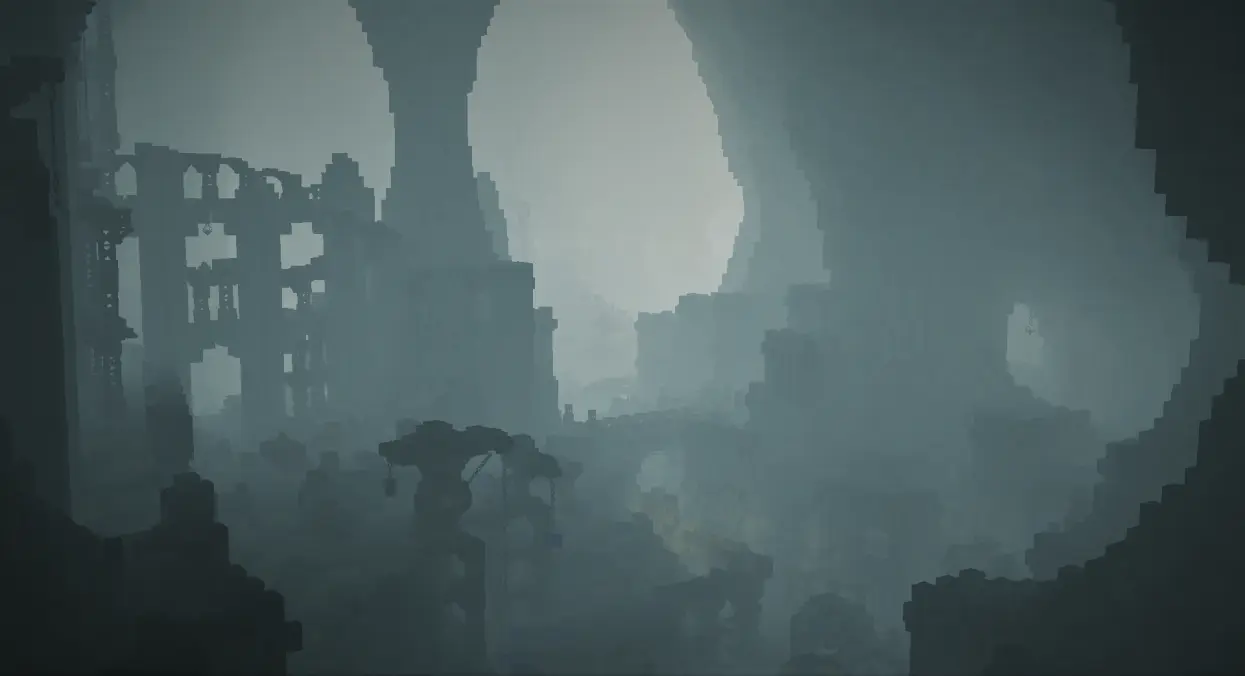 ~ General Announcements ~ ​
Become a Donor
Keeping MCME running is not free, every month we have to pay $235 to keep up all our work. Donations help us keep doing what we love and providing you with amazing builds to look at. Donations are not required but greatly accepted, if you want to help us in our feat of rebuilding Middle Earth in Minecraft you can donate here.
Viewing Donation Drive: Community Costs
Our Donors
Tim bronzebeard
_Emeryld
Illorum
Office4Life
ooitsbirdo
_Plasticbottle
Lilfaen99
TheChristopher1
Marozzo
edgy_bigmac
minimushrooms
#MCMEdoesnotrunitself
Report by Soarz9
Haldir_123
: The rank has been having a major boost in the past weeks and we welcome another awesome person to the rank of guide. If you dont know him ask about his work on the many mazes on MCME.
Promotion
Interview with @Sevy689
Question 1. Who are you?
I'm Sevy, I'm stuck in quarantine for nearly a year now, and I like music and arts. sometimes i'm known as that penguin, 90% of the time i'm Effie
Question 2. Fav thing to cook, why, and can we have the receipt?
Prawns in alavar sauce! it's a Filipino sauce that's coconut milk-based. I generally love shellfish in general.

Question 3. If you could be any race in Middle Earth, what would it be and why?
A hobbit. Mentally I am in the Shire, drinking and gardening and drinking.
Question 4. Fav poster from MCME?
Totally not biased, but the Last Supper banner I made for the 10th Anniversary Closing Ceremony!

Question 5. Dream video that you would like to create for the server?
Something like Pixlriffs' 200 questions video!
Question 6. What do you do outside of MCME (Any hobbies?)?
I sing, play the keyboard and guitar, do photography, I used to digitally paint but I haven't picked up my pen in a while. Before quarantine, I was very involved in musical theater - I learned most of my skills there. Performing, managing, photography, a little graphic design… I miss that.

Question 6. What's your favorite TV Show when you were younger?
It depends how much "younger" that is. I watched a lot of the Pokemon Anime. I guess once I started watching live action series the one I got most into was The Flash.
Question 6. Want to plug anything?
I thought I'm not supposed to advertise on MCME !!!! Tsk tsk Arch. If you want to find my music covers, you can just dm me… but I also comment on the MCME videos with my Youtube account from time to time
Interviewer:
-A (or Arch idk)
~ Winners of "The Week" ~ ​
This week we have another round of amazing builds and Media posts. We only choose from the best every time, so hard work does pay off. Sometimes it can get competitive and that is what will win a place here. Please give a warm welcome to this Times, winners of this week.
MEDIA Winners:
I hope you enjoy all the amazing work these select people have put into their work, make sure to congratulate all of them on a job well done!
Honorable Mention: Good shot by Givet, I feel. Well-edited by Mershy. The sunlight reflected by the river at the bottom is a bit distracting, but that's not enough for me to say no to this being a Media Winner.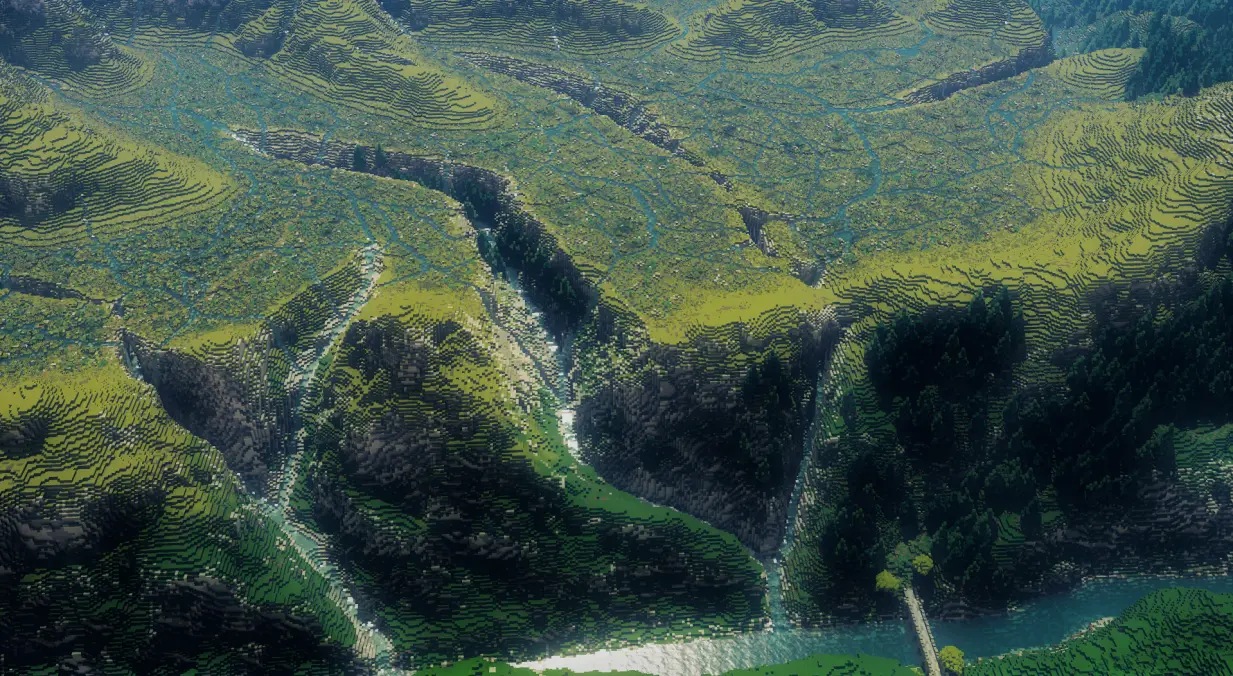 Honorable Mention: I find it interesting how a shot so simple can be so good. So simple yet done so well that there's honestly not much I can say about it. Shot by Givet.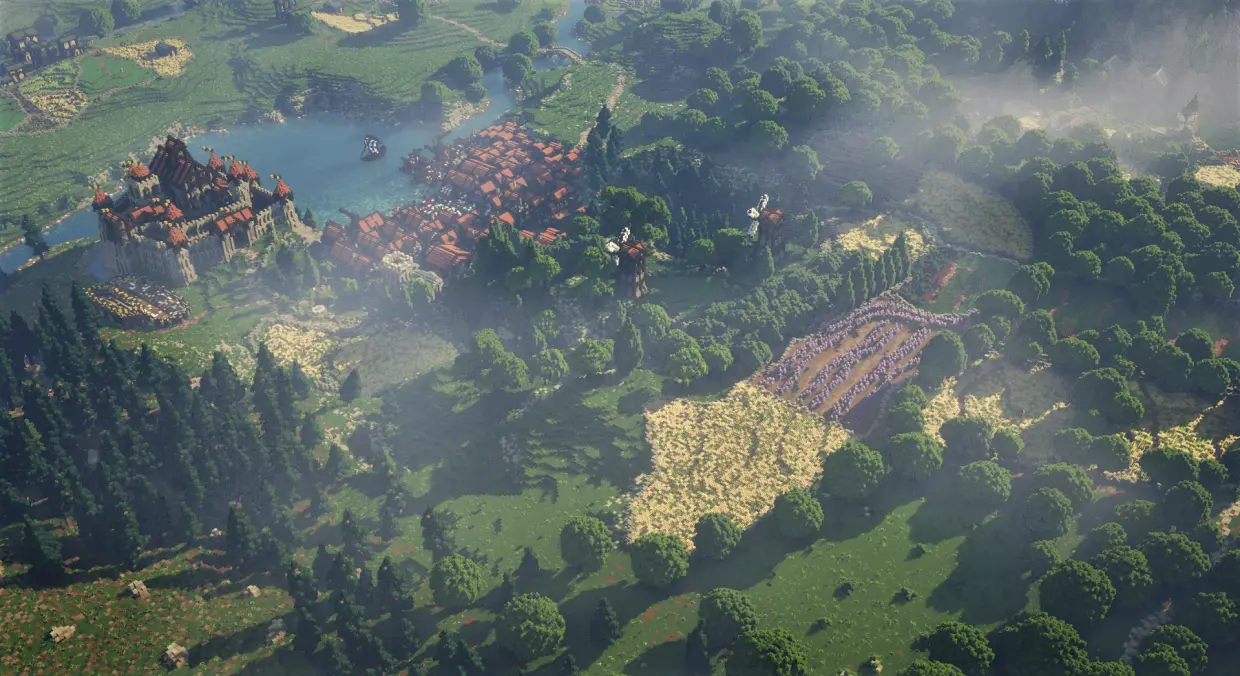 Honorable Mention: Here's your odd shot of the fortnight, this time from Effie. If there's anything to learn from this shot it's that editing your skies is a good idea. ...If you're adding tentacles.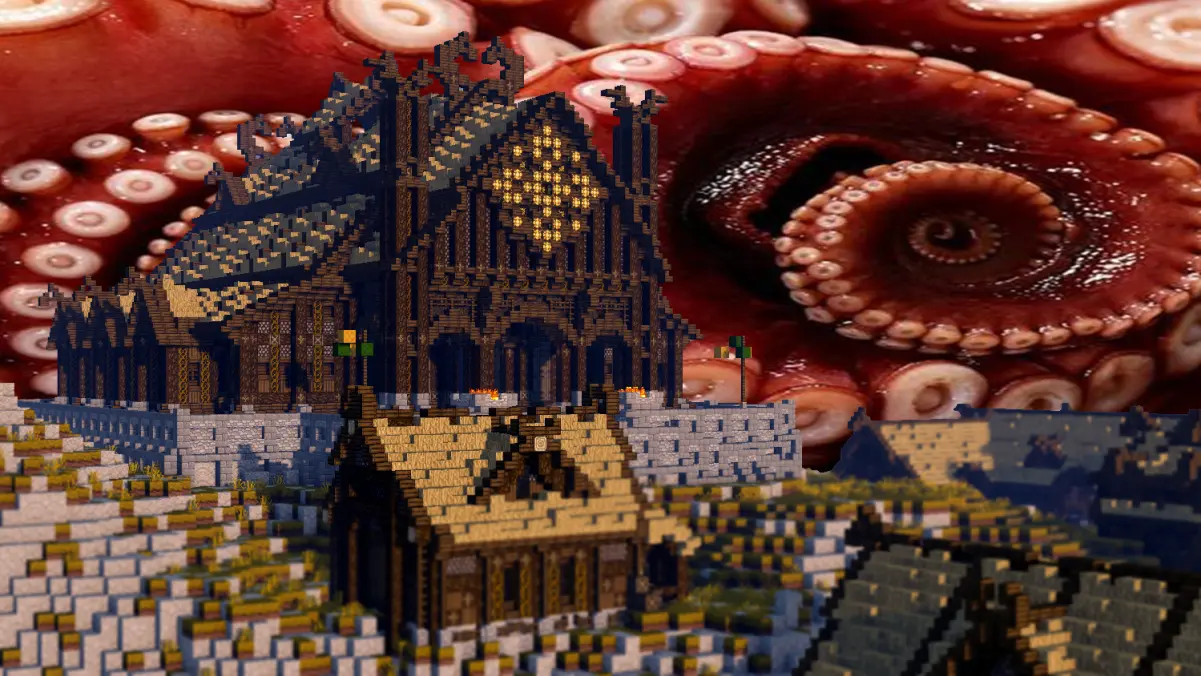 Honorable Mention: While this shot doesn't have enough shadowing for my liking, I don't think I could criticize any other aspect of this shot from Emeryld. It's so simple, yet it does everything else right.
Honorable Mention: Wish it was looking higher, but other than that, this is a pretty stellar shot from Givet. Very heavily edited, but I feel it all comes together very well.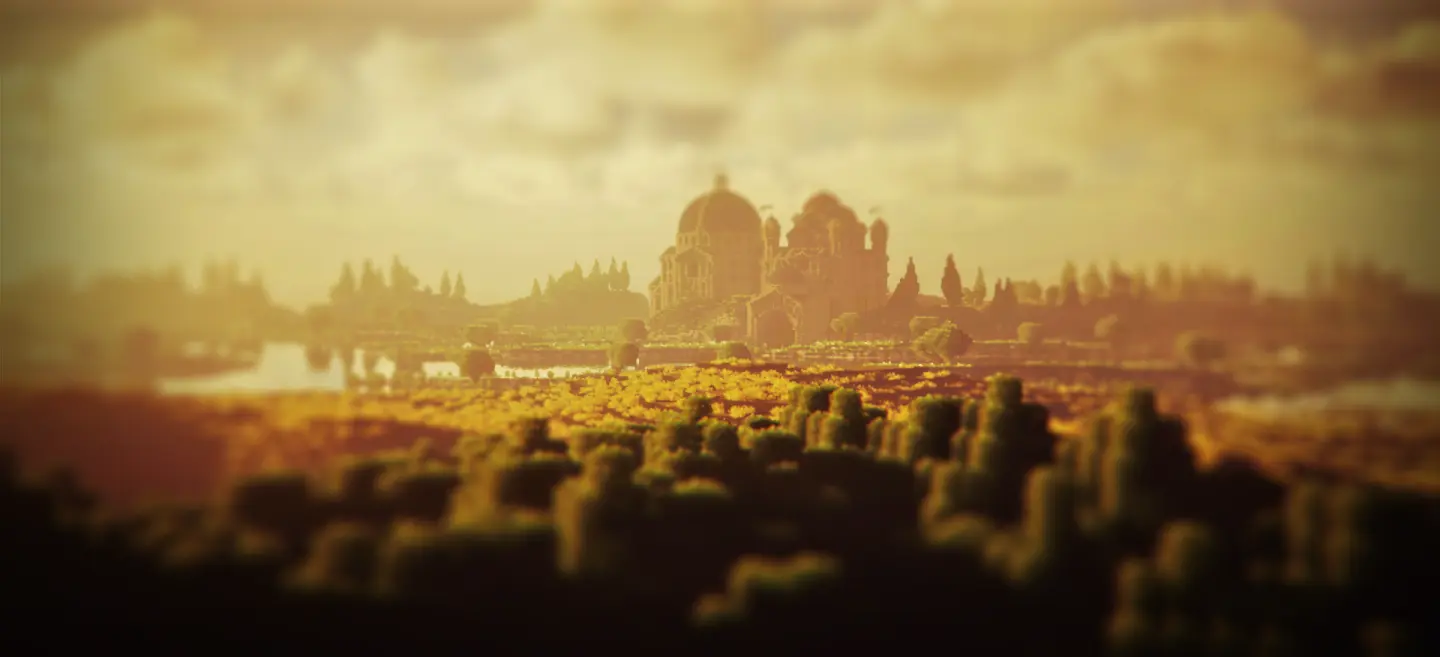 Media Winner: Shots like this make me wish we could see the whole of MCME loaded with shaders (with crazy shadow render distances) in one shot. However, since that's not possible, I'm willing to settle for relatively smaller shots like this one from Givet. Well done to him.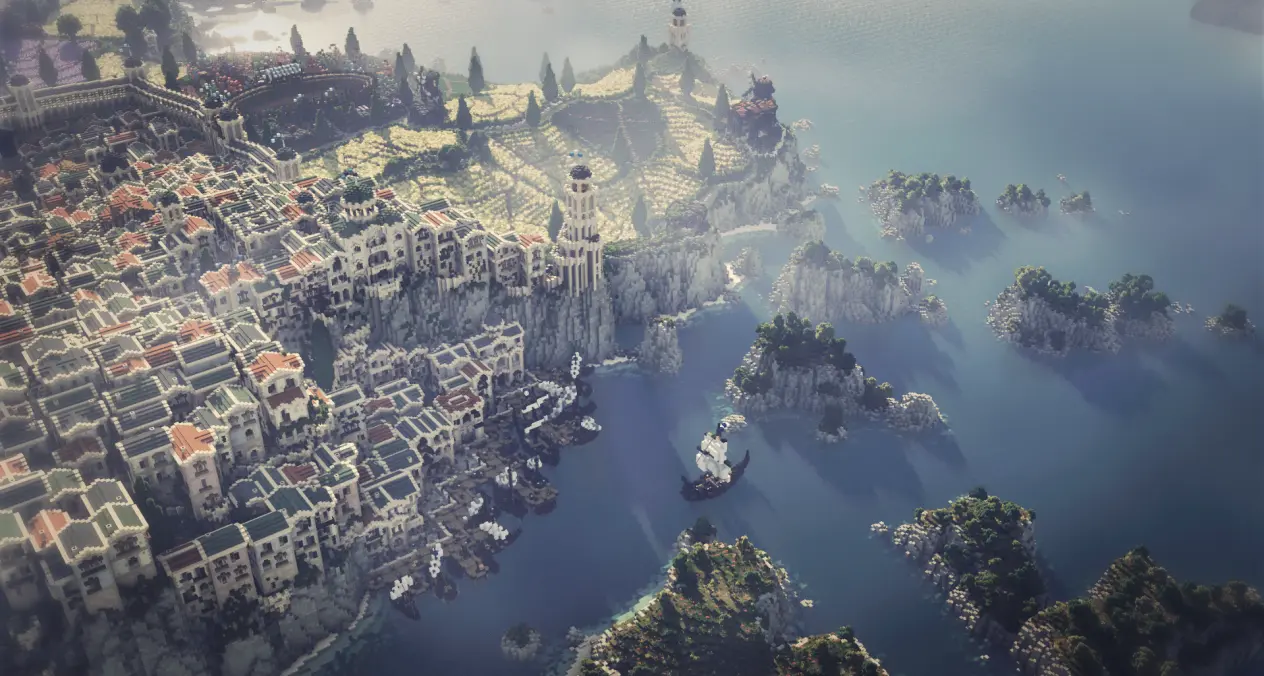 THEME-BUILD Winners
Double congrats on
@Orruss
for winning the first place on both themes and beautiful job to all other winners. Amazing builds on that Dunland Concept! Love to see more of your creations in the next weeks
Dunland Concepts
Dwarven Forge
~ Lore of the Week ~ ​
Of the Drúedain and Ghân-buri-Ghân :
Ghân-buri-Ghân was the son of Ghân with whom he shared his name, and became the chief of his tribe.
During the War of the Ring, Ghân-buri-Ghân helped King Théoden and the Rohirrim to avoid an army of Orcs by taking them through the secret pass of Stonewain Valley. This allowed the Rohirrim to arrive in time to fight the Battle of the Pelennor Fields. In return, Théoden promised that the people of Rohan would no longer trouble the Drúedain and would drive away the Gorgûn (Orcs) that hunted them.
Following the War of the Ring, Aragorn, as High King of the Reunited Kingdom, issued the decree that Drúadan Forest belonged to only Ghân and his people, and that no one else was allowed to enter the forest without their permission.
Of his people, the Drúedain were a race of wild Men. The Rohirrim called them Woses or Wild Men of the Woods.
They were clearly good-hearted people who suffered at the persecution by the malice of evil people; or by ignorance, as their "unlovely" (according to the Elves) appearance led many to believe they were savage beasts. Although some of their numbers joined the Edain and some briefly remained on Númenor, they largely held themselves apart from the troubles and calamities of Middle-earth, and possessed their own mysterious ways and magic.
~ Question of the Week ~ ​
This Week's Question:
How many elven cities fell as a result of the curse laid upon Hurin and his family?
Question:
Who was Olorin the chief student of?

Correct Answer:
Nienna
Congrats to HoverKing for getting this weeks question correct!!
Presented by:
Arothir Alamareo
~ More Media ~ ​
You know us, we love sharing our progress and Twitter is the perfect place. Give us a good follow and always have something to look forward to on your daily scroll. Just to spice it up, comment your favorite parts of our builds at
MinecraftMiddleEarth (@MCMiddleEarth) | Twitter
. You won't be disappointed!
Sometimes you just want to enjoy some quality pictures, we got you covered. Head on over to our Facebook account, try following us there too
Minecraft Middle-Earth
It doesn't matter if you just woke up or after a busy day at work; scrolling through Instagram and seeing a cool project you have worked on, or just amazing graphics from your favorite server on your favorite game. MCME's Instagram is the right place to be. Check it out at mcmiddleearth on Instagram, or
this perfectly good link to take you straight there.
But of course, the most important and obviously most used social network is of course Planet Minecraft! Be sure to give us a diamond there. It costs nothing!
Minecraft Middle Earth Minecraft Server
~ Closing Statement ~
Howdy everyone and welcome to the end of my final edition of the times for a time. See what I did there. Anyways thank you for always being here to read the updates every week, and to all my followers id like to thank you for the long journey. I'd also like to thank the academy, the Valar, and most of all the time team who have always done what they had to in order to get the best content they could. Yall have been a big part of my life and i look forward to being a stranger down the road. Until we meet again! <3
Great job for the Times Team, who did what they had to do, great job and continue on!
Quote from JRRT
"I regret to announce — this is The End. I am going now. I bid you all a very fond farewell"
The Official MCME Times
mcmiddleearth.com​
Last edited: