Here comes the Heat!
Winter is almost gone and warmth is on its way!
Editor's Note by Soarz
A lot has changed in the past few weeks, and i cant say its for the better. But that is why your neighborhood Times team is here, we belong to brighten your day and show you all the wonderful things we can do as a community. Even though changes are happening in the world we can still count on MCME to be here, for when we are bored and want to build and for the community to push us to be our best. This weeks edition is packed with tons of info that you don't want to miss. So once again i must ask that you grab some tea and a good snack as we push right on into this weeks edition of the MCME Times.
~ Project Progress ~ ​
Anorien - Lead: @Oberanio | In Progress
Report by Soars
Since the last update more has been achieved, textures have been pushed forward as well as more builds.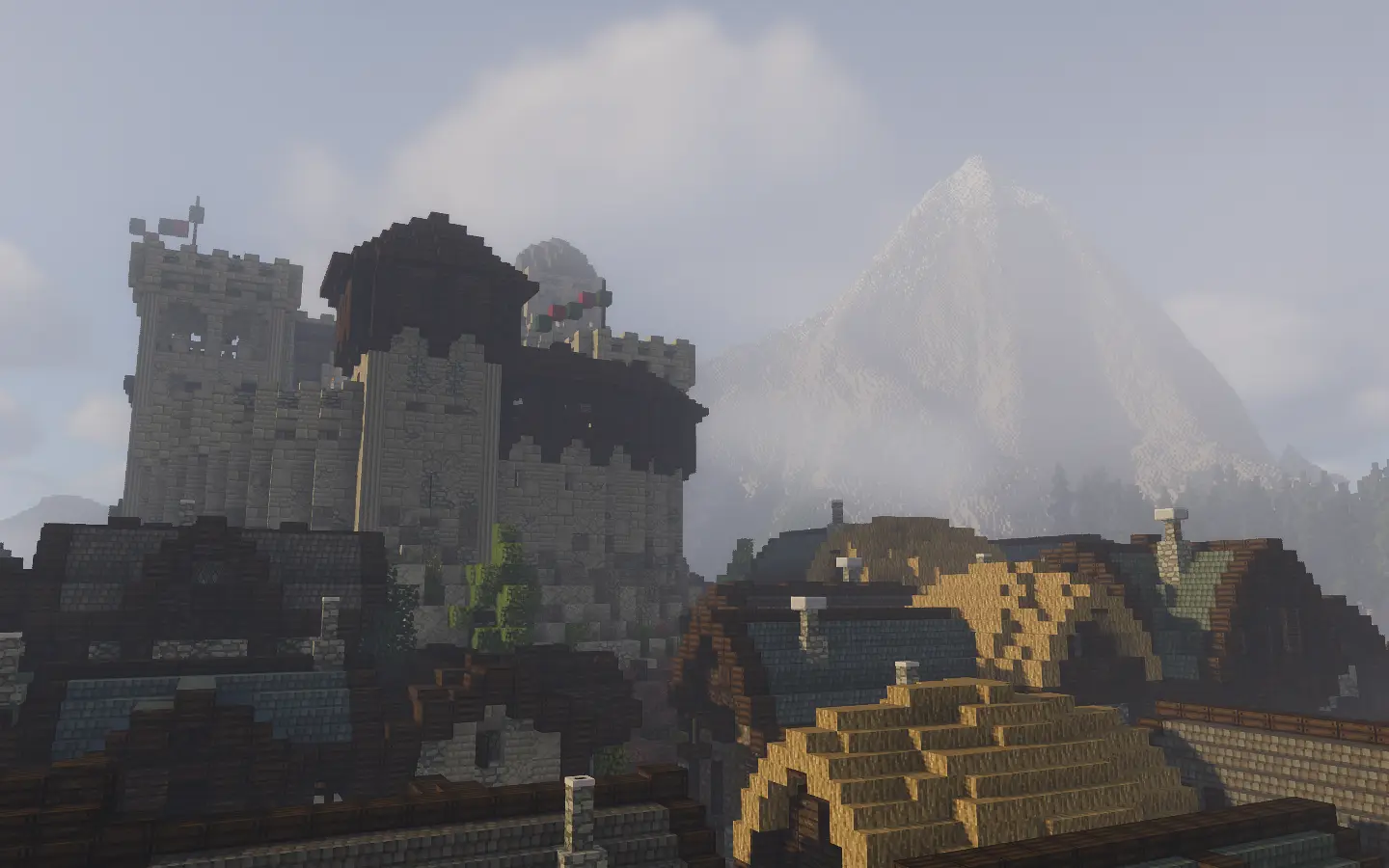 Andrast - Lead: @jacenpeter | In Progress
Report by Soars
Towns are being built and forests are being grown, even with all the forward progress that has happened here there is still much to do.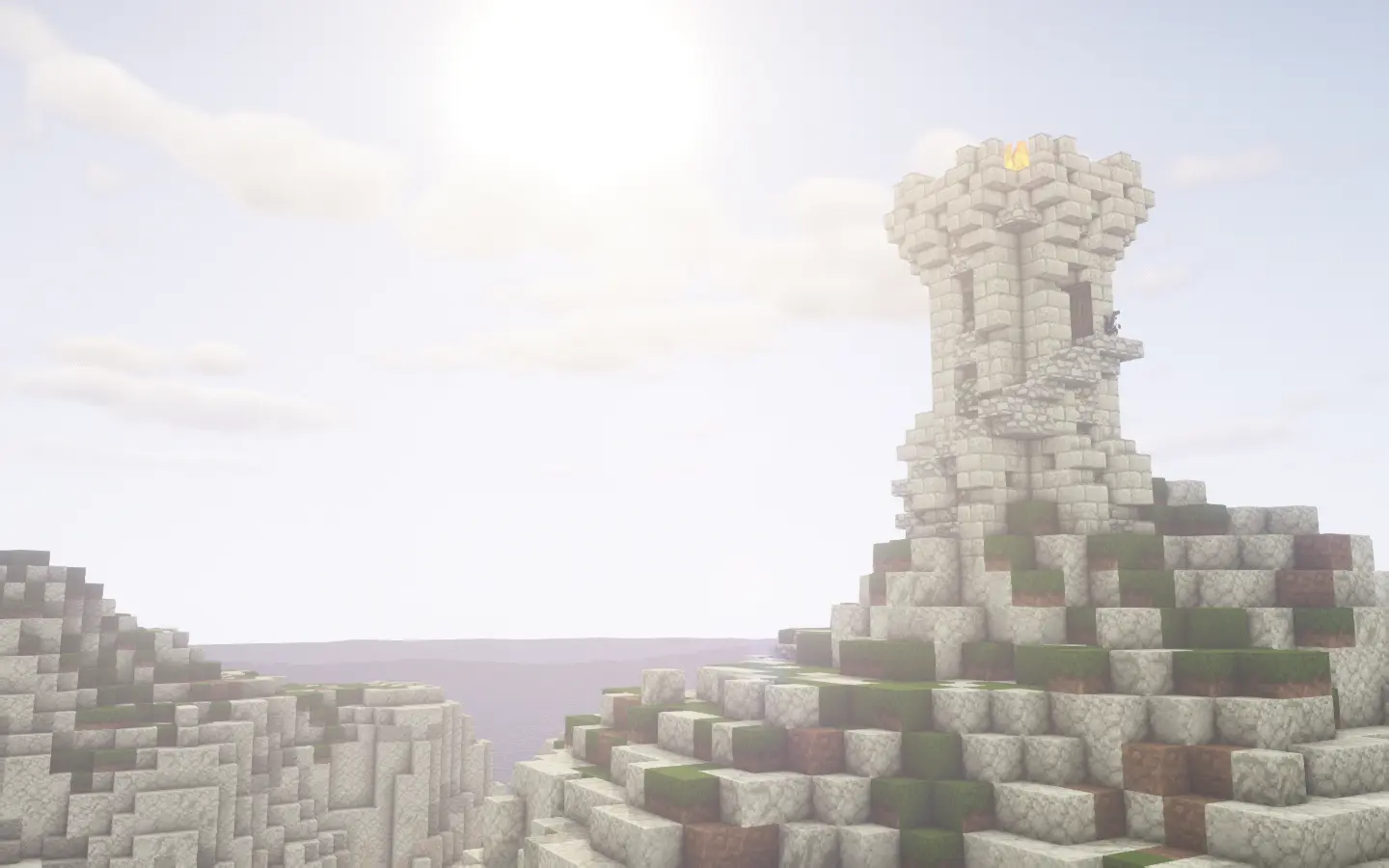 Lond Daer – Lead: @Ivan1pl | In Progress
Report by Soars
As you can see below, the plans are being finalized. Textures are being developed, so to start the officially push for the creation of Lond Daer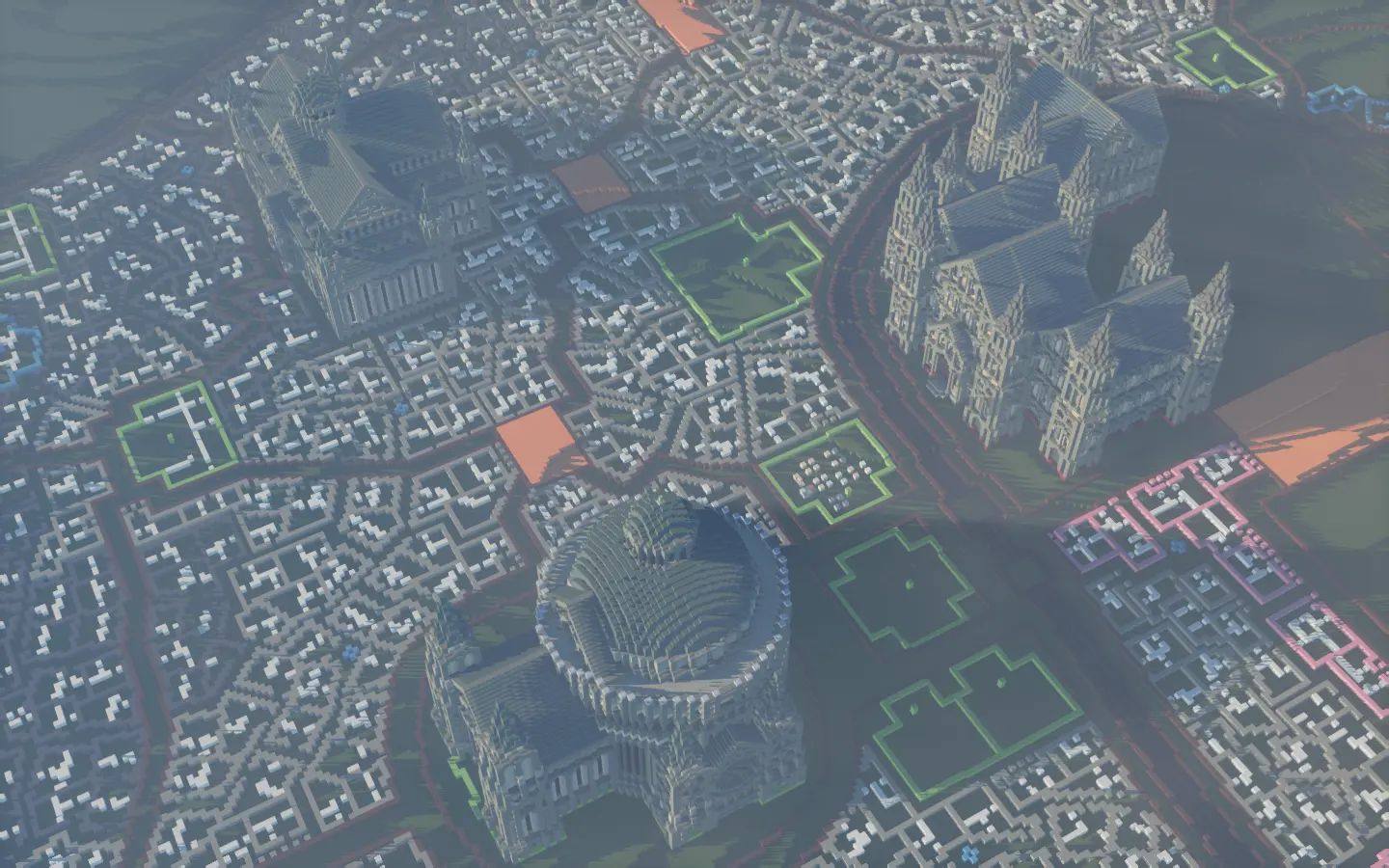 Moria: Fellowship's path – Lead: @DoctorDaom | In progress
Report by Monster_Duck
The tomb caverns at Durin's Crossroads are being constructed. Many builders are busy making more tombs for dwarves to be buried in.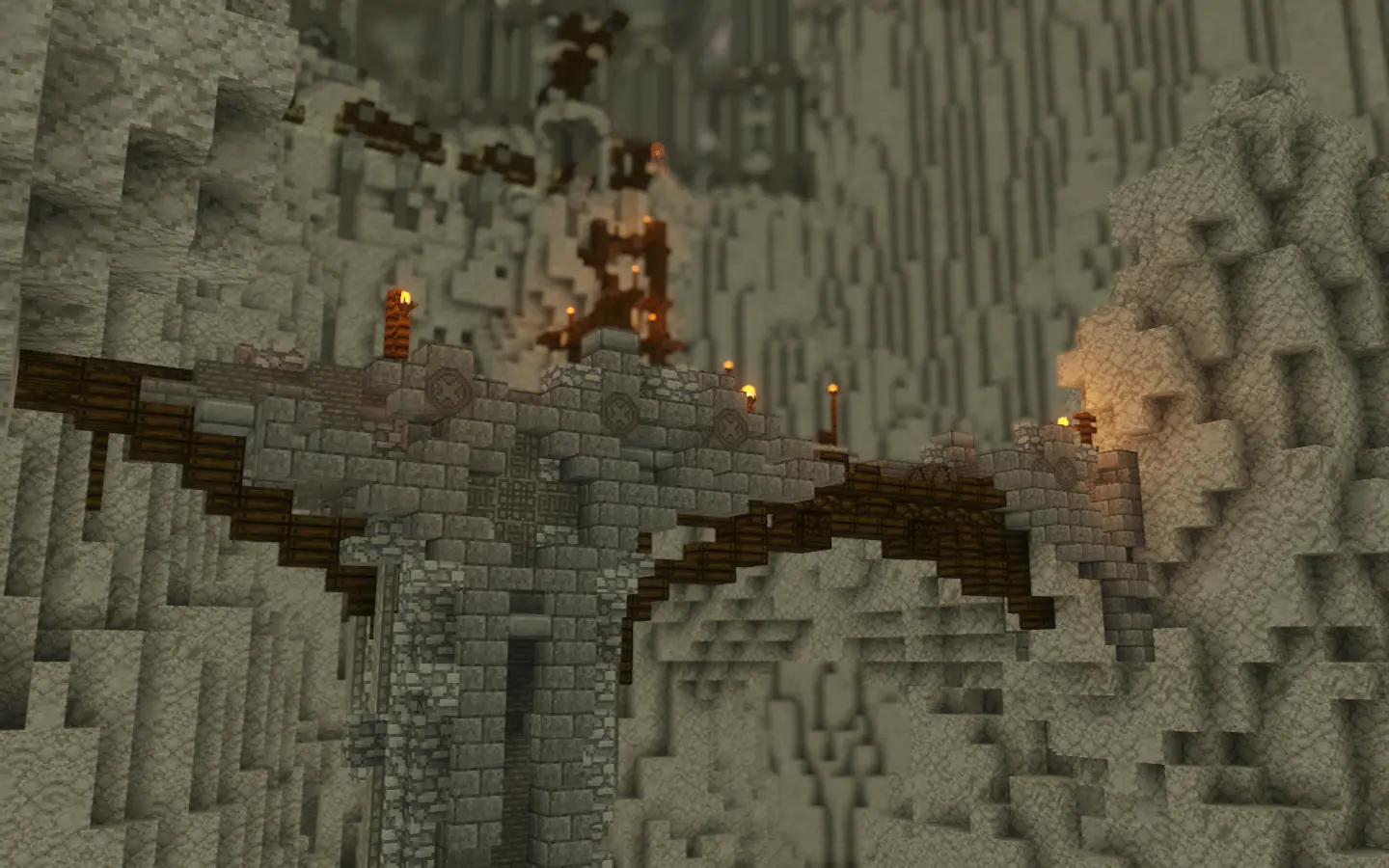 Osgiliath – Lead: @ooitsbirdo | In progress
Report by FoolhardyFish
Recently things have slowed down in Osgiliath, but hopefully this coming week I will be running some larger jobs in Section 1 with the main goal of removing the out of date vegetation. Once that is complete, plots will then be handed out to those both willing and capable. In conclusion then, keep an eye out for jobs in the next few days, the help will be very much appreciated.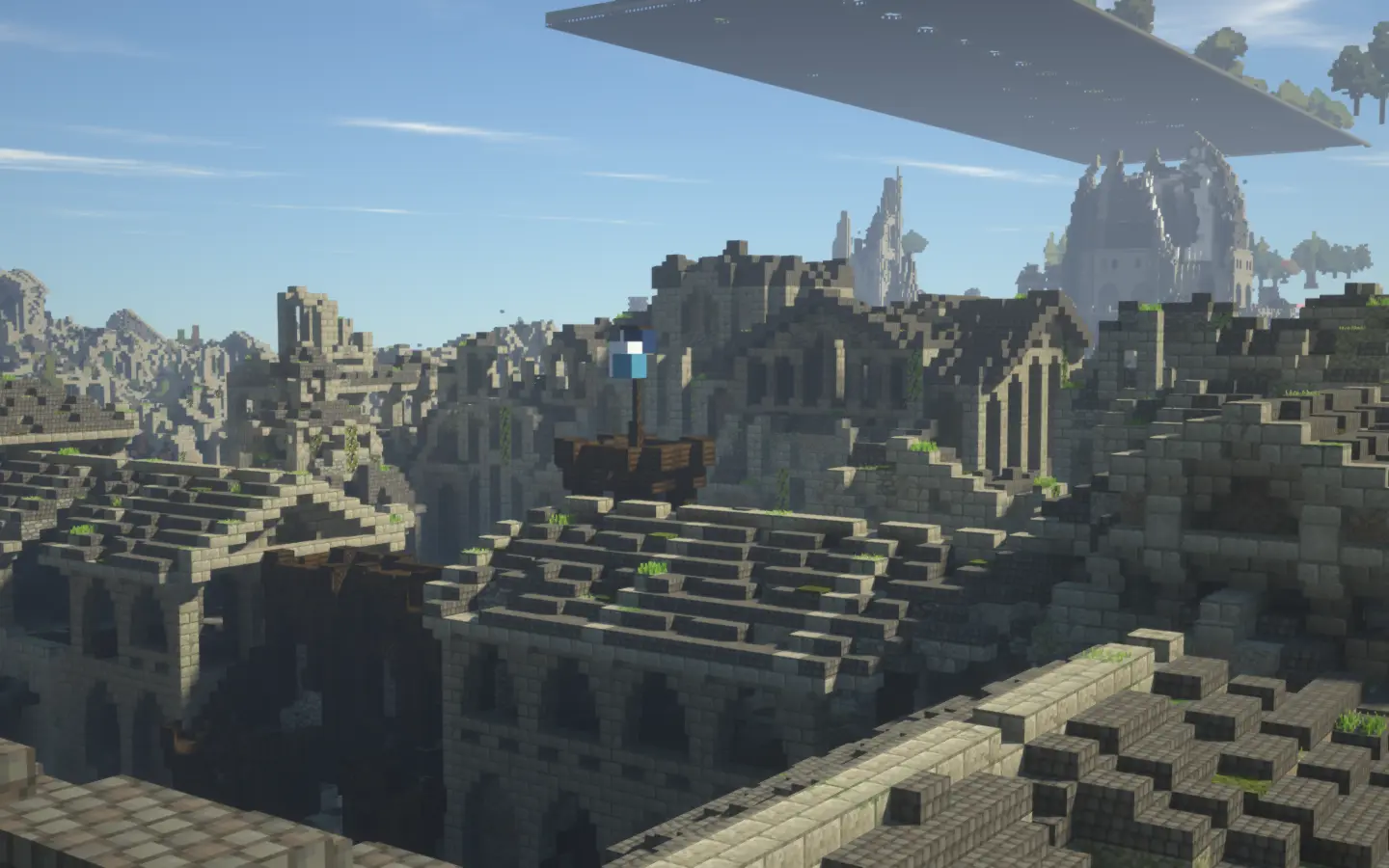 Howdy there new players of MCME, i hope this has found you well. When you first start it can be quite confusing and that is why we are here to help. There are many resources at your disposal. Below are a few links that will take you directly to the sources that can answer your questions and more. One of the biggest is "how do i get commoner" well all you need to do is simple, be friendly, helpful, and participate in jobs, events, and fun all around the server and you can get voted on by guide/artists + and with 10 votes you get commoner! Furthermore, if that is any questions that you need answered that you cant find here don't hesitate to ask a member of our community.
To Connect/Run the server Click
HERE
For our Terms of Service and Rules Click
HERE
For our Ranks and Duties Click
HERE
Once you get commoner check
HERE







~ General Announcements ~ ​
Become a Donor
Keeping MCME running is not free, every month we have to pay $235 to keep up all our work. Donations help us keep doing what we love and providing you with amazing builds to look at. Donations are not required but greatly accepted, if you want to help us in our feat of rebuilding Middle Earth in Minecraft you can donate here.
Viewing Donation Drive: Community Costs
Our Donors
jbenet

_Luk
lisu66
We also had many Anonymous people donate, whoever you are out there we thank you from the bottom of our hearts!
#MCMEdoesnotrunitself

#NEWS



Screenshots:

This week if you didn't notice the screenshots for the project progress are looking super clean. That is thanks to

GingerlyGinger

and his amazing talent and shaders. If you see him around give him a elbow five (no high fives with whats going on). p.s. He also got guide yesterday so that as well.

Theme-build of the week:

This weeks these build is Minas Tirith streets. We hope you enjoy your good building and as always the best theme gets picked to be displayed here, so we wish you the best of luck fellow traveler. And dont forget to vote for the next theme-build.

How to participate Use the following instructions to get your Themed Build working:
Get to the Themed Build area: /theme warp
Claim a plot: /theme
Go to your plot (after claiming): /theme toplot
Reset your plot if you want to start over: /theme resetplot
PVP

Yes sir, we have PVP now, do

/warp arena

to fight against all your MCME Friends.

Plugin Updates

Reported by Eriol_Eandur

Minigames

: Races are fixed!!!

Guidebook

: technical update which hopefully reduces server lag a bit. Thanks to

ForTroy CommonerVote

: added broadcast message as suggested by

Arkengard

. Thanks to

ForTroy


Architect and Editor

: Now supporting item block replacements. Most vertical slab item blocks and trapdoor item blocks are currently being replaced by regular blocks. That hopefully reduced server lag a lot.

DynamicBooks

: New plugin by

Quazor

more Information soon...

Report by JarNO_WAY

Gary_Baggins

: I announce with great joy the return of Gary to the rank of Guide! Although the promotion was mostly for convenience sake, we sure do hope to see more of Gary again. Good luck!

Promotion

Mershy_

: Mershy has recently been promoted to Foreman! Only recently being promoted to artist, he is rising through the ranks like crazy, due to his amazing skills in building. As always, give us a lot of jobs to work with, and good luck!

Promotion

Andrewpioneer

: welcome back to the rank of foreman Andrew! It's always amazing to see people return to their previous ranks, especially people like Andrew! We are so glad to have you back at the artist's ranks, and good luck in your rank!

Promotion

GingerlyGinger1

: He has been around here for a bit and finally got what he wanted. With an amazing trial tour Ginger was promoted and became one of many to gain the rank of guide, use it wisely, dear friend.

Promotion

Interview with @Wroxxite Question 1. What made you wanna become a Designer?

I have always wanted to have greater creative control over builds and projects on the server. Also when I became a designer in 2016 or 2017 my main goal was to voxel mountains so that was my main focus for awhile.

Question 2. Who is your favorite player and why?

Too many names have come and gone to accurately say but Greglas2 was an old friend of mine and we would play together almost every day during my first long span of time on the server. We've since lost touch but I still think about him on an occasion.

Question 3. What's your favorite place on MCME?

I have always loved Henneth Annûn, the terrain is beautiful and it can be seen that a lot of care went into the area.

Question 4. What's a piece of Lord of the Rings lore you are proud to know?

Honestly, all of it. I've picked up so many small tidbits of information over the years it would be impossible to say what my favorite is.

Question 5. What is the best thing you've done on MCME you are really proud of?

Southern andrast for sure. I still go visit those mountains any time I join.
Question 6. What made you join MCME and why did you stay?
I joined simply to see the builds and just walk around the server but I stayed once I got to know the other players. It really is about the people and connections all in all.
Interviewer:
wazowskithewhite
~ Winners of the fortnight ~ ​
This week we have another round of amazing builds and Media posts. We only choose from the best every time, so hard work does pay off. Sometimes it can get competitive and that is what will win a place here. Please give a warm welcome to this Times', winners of this week.
MEDIA Winners:
I kept my promise, I harshly left out a large number of amazing artworks this edition - there are only
6
honorable mentions this week. The winner of selection is a very special piece of art, it gets double squared bonus points: not only does it capture Moria, it is a cinematic. Sounds exciting? Make sure to check out the other screenshots as well. Thanks, all you contributing photographers!
THEME-BUILD Winners
This Fortnite's theme is Tulkas' house. Many aspiring builders took a shot at creating the home of this Valar. After looking through all the theme builds, III_B3AST_III's theme build has taken the award of theme build of the week. Many honorable mentions can be found in the Imgur below:
~ Lore of the Week ~ ​
War of the Dwarves and Orcs:
The War of the Dwarves and Orcs was a great war waged between the two races during the mid stages of the Third Age.
In T.A. 2770 Erebor was sacked by the Smaug. Many of the Dwarves of Durin's Folk were rendered homeless and wandered through western Middle-earth, trying to make as best a living as they could. After some years of wandering they settled down in Dunland. Among these Dwarves were Thrór, formerly the King under the Mountain now King of Durin's folk in exile, his son Thráin II and grandson Thorin II who became later known as Thorin Oakenshield.
Thrór fell into despair after living many years in poverty, or perhaps the ring of power he wore was ultimately working evil upon its bearer. Whatever the case, he decided to leave his people in 2790 to seek out and look upon the ancestral halls of Khazad-dûm. Accompanied by his friend Nár, they crossed the Redhorn Pass and came down to the East-gate of Moria where Thrór took it upon himself to enter alone, despite the warnings of Nár who stayed behind in the dale. Thrór was caught and slain by Azog the Orc-chieftain who had ruled in Moria, and after a few days Thrór's head was branded with Azog's name and the corpse was thrown out of the gate where it was found by Nár. He was left alive to serve as a messenger to the Dwarves that Azog now claimed to be the King of Moria, and to stay away. When Nár returned to the king's son Thráin, he told him of his father's murder and the Orc's warning. For seven days without eating or sleeping the new king sat, until he stood and cried "This cannot be borne!" From 2790 to 2793 the Longbeards responded to this tragedy by gathering an army, and calling on all the other six Houses of the Dwarves for war.
The war came to a climax in 2799 TA, when the final battle was fought in the Dimrill Dale below the East-gate of Moria, the Battle of Azanûlbizar. The Dwarves gained victory in this notoriously bloody encounter when reinforcements arrived late on the scene from the
Iron Hills
. Azog was slain by Dáin Ironfoot. .
The war was very costly for the Dwarves: Nearly half of those involved in the final battle were killed and with a possibility of a couple thousand more being killed throughout the rest of the war. Náin (Dain's Father), Frerin (Thorin's brother), and Fundin (Balin's father) were among the more notable casualties. Thráin II himself lost an eye and gained a limp, and Thorin was wounded when his shield broke and he had to use an oak branch to defend himself-hence the epithet "Oakenshield".
The Orcs suffered irreparable damage to their numbers by war's end. Ten thousand alone were killed in the Dimrill Dale, and it seems highly likely that at least that many were killed throughout the previous six years of the war. Those that survived the final battle (as many as 10,000 or so) fled south through Rohan, seeking refuge in the White Mountains beyond, where they troubled the Rohirrim for two generations. In T.A. 2851 King Walda was slain with all his companions by Orcs near Dunharrow. His son Folca hunted down and eliminated the last Orc-hold in the White Mountains.
As a result of such losses, the Orcs of the Misty Mountains virtually disappeared as a threat to Eriador and Wilderland. One and a half centuries later the Orcs of the North were recovering, but their numbers were permanently depleted to severely low levels in the aftermath of the Battle of Five Armies in 2941. It was here that Bolg son of Azog tried to avenge his father and the Great Goblin, but in his failure three fourths of his people were killed.
The repercussions of the War of the Dwarves and Orcs likely even had an impact on the very outcome of the War of the Ring.
~ Question of the Week ~ ​
This Week's Question:
Who was the only person or persons to have the ring of barahir that weren't descendants of the thrones of Gondor or Arnor?
Question:


How tall was Minas Tirith in fathoms AND in feet.



Bonus: What was Minas Tirith's previous name


Correct Answer:


[/l]Minas Tirith stood 166.67 fathoms tall, or 1000 ft above the field of pelennor. The tower of Ecthelion by itself was 300ft![/l]


Minas Tirith was originally called Minas Anor
This week's winner is Smaug_Niphredil, although credit to Thr33way for answering the bonus question first!
Presented by:
Arothir Alamáreo
~ More Media ~ ​
You know us, we love sharing our progress and Twitter is the perfect place. Give us a good follow and always have something to look forward to on your daily scroll. Just to spice it up, comment your favorite parts of our builds at
MinecraftMiddleEarth (@MCMiddleEarth) | Twitter
. You won't be disappointed!
Sometimes you just want to enjoy some quality pictures, we got you covered. Head on over to our Facebook account, try following us there too
Minecraft Middle-Earth
It doesn't matter if you just woke up or after a busy day at work; scrolling through Instagram and seeing a cool project you have worked on, or just amazing graphics from your favorite server on your favorite game. MCME's Instagram is the right place to be. Check it out at mcmiddleearch on Instagram, or
this perfectly good link to take you straight there.
But of course, the most important and obviously most used social network is of course Planet Minecraft! Be sure to give us a diamond there. It costs nothing!
Minecraft Middle Earth Minecraft Server
~ Advertisements ~ ​
Artist
Ahh yes. We all know the question. "How can I build?", As well as the responses "You can try a theme build" and "You can take part in jobs." The other answer is "Apply for Artist", and the last option is by far the most exciting. Being able to build in your favourite places all the time. Sounds awesome. We can never have enough Artists, and with a wide range of current projects, there's plenty for you to do!
Are you inspired to join MCME's main build rank? You can apply for Artist/ today on the forums! The Managers, Designers and current Artists will work with you and help you on your journey.
Guide
Or perhaps, you're not a builder. Well. That's not a problem! Becoming A guide is obviously the better option anyway. As a Guide, you're the forefront of MCME, and there's no greater feeling than when someone says your tour was awesome. You don't actually have to be a lore nerd either, you'll pick up on lots really quickly.
When you join the Guides, you'll be giving tours, running minigames and testing players in lore quizzes, or if you prefer less "on the spot" stuff, Guidebooks are obviously your zen, or helping to tell MCME about MCME by writing up articles in the times. You'll also plan help plan events such as The Summer Events and The Anniversary Events. We hope you join us soon, because us Guides really would love some more of us. What're you waiting for?
Just click Guide and apply today!
~ Closing Statement ~
Even with all the bad that is going on in the world and the tragic events, at least we can still be a community that can still be together.
With the end of this edition i would like to remind you to be careful and keep clean.
Great job for the Times Team, who did what they had to do, great job!
Quote from JRRT
"Many that live deserve death. And some that die deserve life. Can you give it to them? Then do not be too eager to
deal out death in judgement."
The Official MCME Times
mcmiddleearth.com​
Last edited: