Stay inside!
Minecraft is more fun anyways!

Editor's Note by Soarz
With all that is currently going on, it may affect many people. But for those of us who are involved with MCME it has given us all the free time we could ask for. Over the past few weeks we have been moving more then ever nad pursuing our goal even more. Even so i would still like to urge everyone to stay inside (and play Minecraft). We have a special edition for the Occasion so don't let me keep you too long as we move straight into this Fortnights edition of the MCME Times!
~ Project Progress ~ ​
Anorien - Lead: @Oberanio | In Progress
Report by Soars
Not much has changed for the most part, progress has continued at a steady pace, terrain is being put in and jobs are pushing it forward.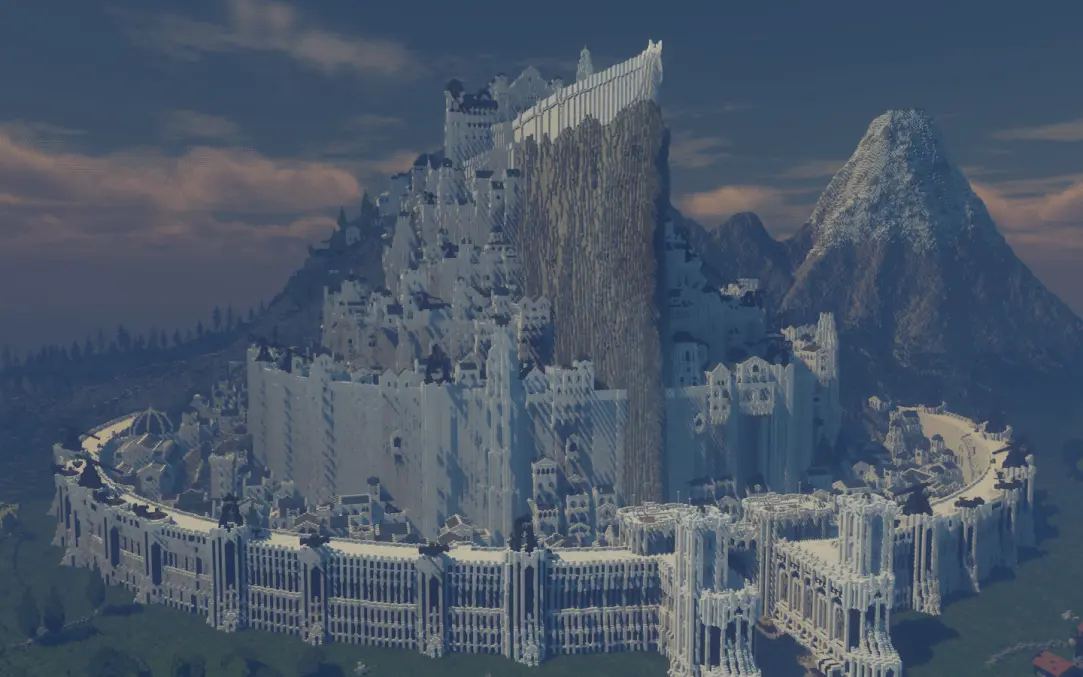 Andrast - Lead: @jacenpeter | In Progress
Report by Soars
We've all built here before and we can still do it, as jobs are being ran, and tasks are at hand.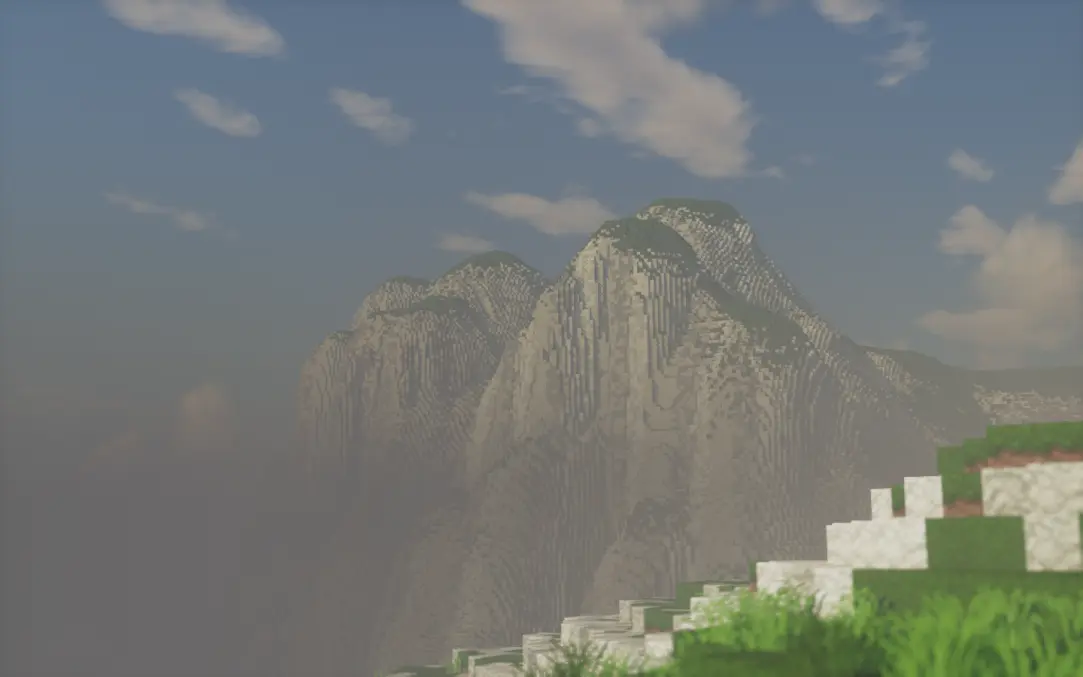 Lond Daer – Lead: @Ivan1pl | In Progress
Report by Soars
Your eyes are correct, the planning is almost done. What you see is the ideas that are being developed with resource packs on the way!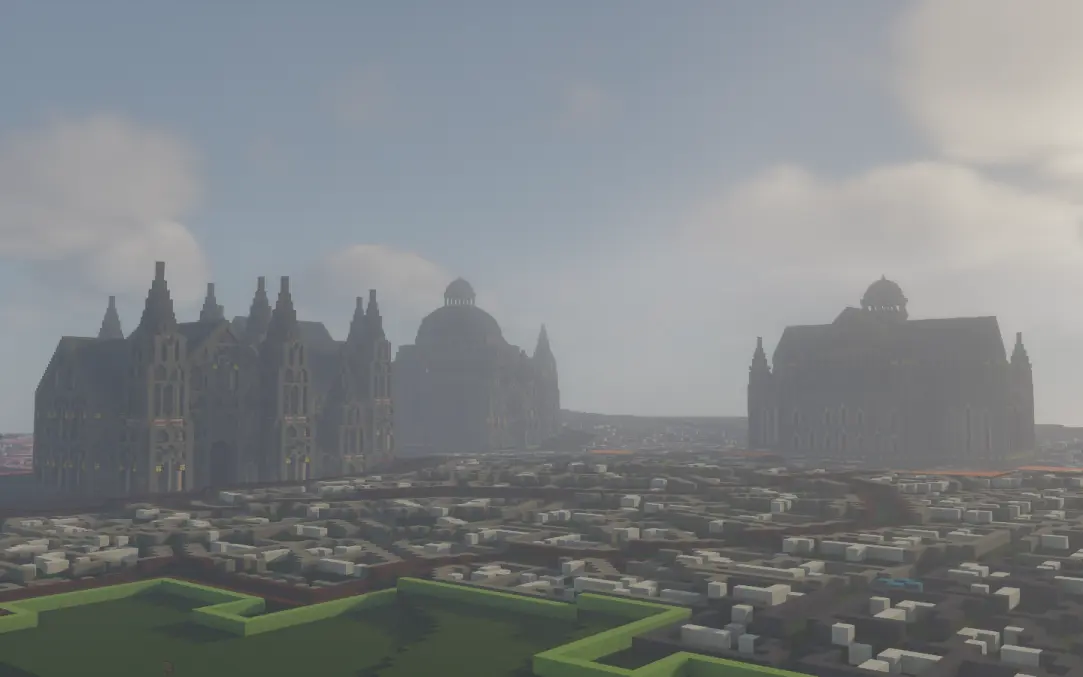 Moria: Fellowship's path – Lead: @DoctorDaom | In progress
Report by Monster_Duck
Durin's Crossroads and the tomb cave right by it are being worked on heavily. As this progress goes on, Nicovic is working behind the scenes to improve and add on to the Dwarven resource pack.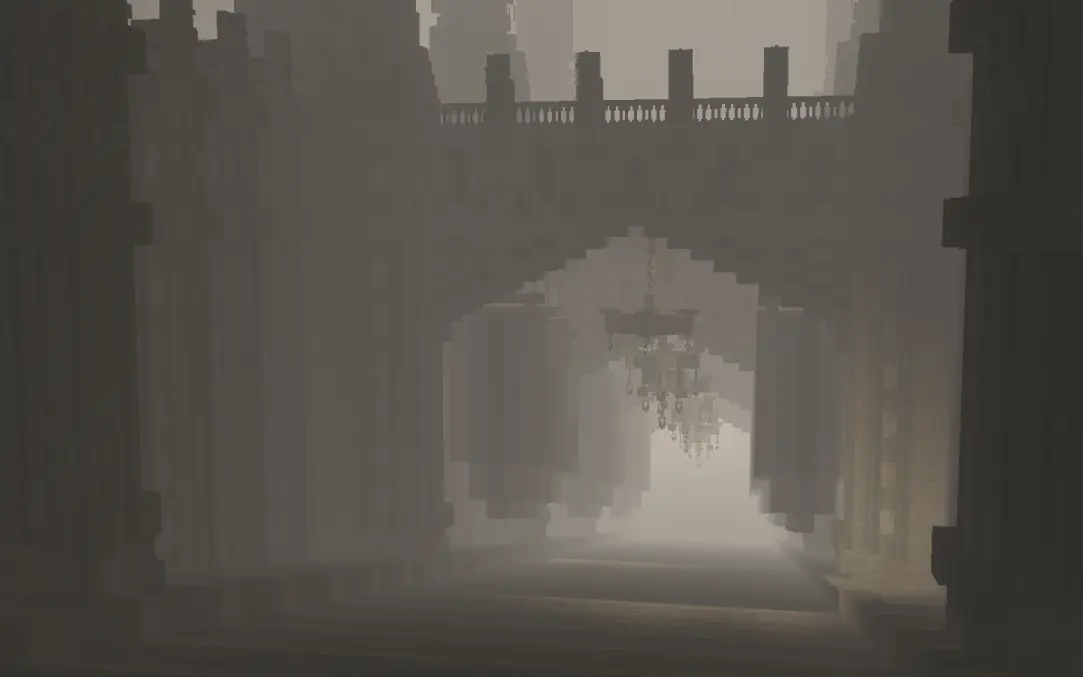 Osgiliath – Lead: @ooitsbirdo | In progress
Report by Foolhardyfish
Despite the whole lock-down situation here in the UK, Osgiliath progress is kinda on standby for me. Some of you may have noticed that those jobs I mentioned in the previous updates never happened. To be honest with everyone, I have been very unmotivated recently. I had hoped to get started on Section 1, but things just didn't turn out as planned. As far as the whole virus stuff is concerned though, I hope everyone is well and that you are all keeping safe out there.



~ New players ~​
Howdy there new players of MCME, i hope this has found you well. When you first start it can be quite confusing and that is why we are here to help. There are many resources at your disposal. Below are a few links that will take you directly to the sources that can answer your questions and more. One of the biggest is "how do i get commoner" well all you need to do is simple, be friendly, helpful, and participate in jobs, events, and fun all around the server and you can get voted on by guide/artists + and with 10 votes you get commoner! Furthermore, if that is any questions that you need answered that you cant find here don't hesitate to ask a member of our community.
To Connect/Run the server Click
HERE
For our Terms of Service and Rules Click
HERE
For our Ranks and Duties Click
HERE
Once you get commoner check
HERE
~ Plug-in Development ~ ​
Report by Eriol_Eandur
Resource Packs
With the 1.14 update I recoded the server resource pack switching. There should no longer be problems with outdated local pack. Custom inventories now should always match the server resource pack you client is currently using no matter at which world you are.
Also there are some nice commands:
/rp auto off
and
/rp auto on
If you prefer to switch manually by commands like
/rp e
you can switch off automatic server resource packs by these commands and still use the latest server resource packs.
/rp variant <Type>
Variant of server resource packs are now supported. Currently there are only type
light
(the regular look) and
footprints
(with highlighted footprints) If you still want to download the resource packs: Mainworld RP are now updated at the forum for manual download (Moria coming soon..):
Official Resources
MyBirthday Plugin
MyBirthday plugin by @Fraspace5. We had this at the server before, but there were some issues. They are now all fixed hopefully. Please see the manual: MyBirthday Plugin Guide
MCME-Projects plugin also by @Fraspace5. This plugin will log all work done in a defined project area. It can also be used to inform people about the progress of a project and how log it will assumingly take to finish: MCMEProject Plugin Guide
Entity logging feature of Architect plugin. You may have noticed new markers at the dynomap indicating the number of entities per chunk. The recent problems with server lag seem to be mainly because of too many entities. We are working on replacing more item blocks with regular blocks, but there are also a lot of other armorstands, paintings and item frames. Suggestions are welcome how to fix this.
~ General Announcements ~ ​
Become a Donor
Keeping MCME running is not free, every month we have to pay $235 to keep up all our work. Donations help us keep doing what we love and providing you with amazing builds to look at. Donations are not required but greatly accepted, if you want to help us in our feat of rebuilding Middle Earth in Minecraft you can donate here.
Viewing Donation Drive: Community Costs
Our Donors
Lisu66
_Luk
Arkengard
We also had a couple anonymous donations, thank you for helping us out and you have a place in our hearts. <3
#MCMEdoesnotrunitself
#NEWS
Upcoming Events:
There are multiple events in the works for everyone in the server to enjoy.
Easter Egg Hunt:
Early Sunday Morning the Easter Bunny will be distributing eggs throughout Middle Earth for players to find. Once the clue for the first egg is released, the path to many more will be unlocked. Race with your friends to be the first person to complete the hunt!
24 Hour Race Marathon
Beginning Midnight GMT on Friday(10th) night up until Midnight of Saturday there will be a race every hour. This should be a fun day for everyone involved and points will be added up to crown a winner
.
Puzzle Maze
It wouldn't be us if there wasn't a maze am i right. This one though will test your limits and skills in parkour and decision making. We look forward to seeing you there, and good luck.
Guide of the Month
:
This goes to the guide who has went above and beyond what has been asked of them. March's Guide of the month goes to
Monster_Duck
, If you see him around give him an elbow five.
Report by Soars
Arkengarde
: Oh here we go again, yup you read this right, its the man, the myth, the plant boy. He has come back in these dark times to help the front lines and give Moria tours.
Promotion
Interview with @MatthewVP
Question 1. What made you want to become a guide?
I don't even know man ah haha.
Question 2. Who is your favorite player and why?
Darki
Question 3. What is your favorite place on MCME?
The Lonely Orc No no don't put that in say Andrast
Question 4. What is your favourite piece of Middle Earth literature?
Hard and soft by Lord_of_squids
Question 5. What is the best thing you've done on MCME?
Made friends
Question 6. Who is your favorite character from Tolkien's legendarium?
The Witch King, of course
Reported by:
Monster_Duck
~ Winners of "The Week" ~ ​
This week we have another round of amazing builds and Media posts. We only choose from the best every time, so hard work does pay off. Sometimes it can get competitive and that is what will win a place here. Please give a warm welcome to this Times, winners of this week.
MEDIA Winners:

Exciting progress: this fortnight Ginger got closer to beating Xmine from the first spot. But well, then Xmine uploaded a screenshot of Dol Amroth which was even slightly nicer than Ginger's, so yeah… However with the current trends, someone else will beat him next edition. Also Mershy got close to beating him, with some more satellite pictures typical to Mershy. Furthermore Maski posted a whole lot of screenshots, and the quality is rapidly improving. Thanks to everyone who captured the works of our map, built with hard toil. Without you much would go unseen and unappreciated.
THEME-BUILD Winners
There was an insane amount of great Theme Builds coming from Dorwinion this fortnight. Picking the best one was nearly impossible, and anyone featured in the Imgur gallery should be extremely proud of their work. The overall winner of theme-build of the fortnight is DarkLordFranek. A link to a gallery with his theme build and other excellent ones are down below:
~ Question of the Fortnight ~ ​
This Week's Question:
Turin Turambar had 2 sisters. What were their names?
Presented by:
Soars
~ More Media ~ ​
You know us, we love sharing our progress and Twitter is the perfect place. Give us a good follow and always have something to look forward to on your daily scroll. Just to spice it up, comment your favorite parts of our builds at
MinecraftMiddleEarth (@MCMiddleEarth) | Twitter
. You won't be disappointed!
Sometimes you just want to enjoy some quality pictures, we got you covered. Head on over to our Facebook account, try following us there too
Minecraft Middle-Earth
But of course, the most important and obviously most used social network is of course Planet Minecraft! Be sure to give us a diamond there. It costs nothing!
Minecraft Middle Earth Minecraft Server
~ Advertisements ~ ​
Artist
Ahh yes. We all know the question. "How can I build?", As well as the responses "You can try a theme build" and "You can take part in jobs." The other answer is "Apply for Artist", and the last option is by far the most exciting. Being able to build in your favorite places all the time. Sounds awesome. We can never have enough Artists, and with a wide range of current projects, there's plenty for you to do!
Are you inspired to join MCME's main build rank? You can apply for Artist/ today on the forums! The Managers, Designers and current Artists will work with you and help you on your journey.
Guide
Or perhaps, you're not a builder. Well. That's not a problem! Becoming A guide is obviously the better option anyway. As a Guide, you're the forefront of MCME, and there's no greater feeling than when someone says your tour was awesome. You don't actually have to be a lore nerd either, you'll pick up on lots really quickly.
When you join the Guides, you'll be giving tours, running mini-games and testing players in lore quizzes, or if you prefer less "on the spot" stuff, Guidebooks are obviously your zen, or helping to tell MCME about MCME by writing up articles in the times. You'll also plan help plan events such as The Summer Events and The Anniversary Events. We hope you join us soon, because us Guides really would love some more of us. What're you waiting for?
Just click Guide and apply today!
~ Closing Statement ~
Since we last met, the times have changed - not these of course. The world has been thrown into chaos and uncertainty but I hope you find solace in our little community in the middle of it all. However, I think a certain quote comes to mind in troubling times,"...Many that live deserve death and many that die, deserve life. Can you give it to them Frodo? Do not be too eager to deal out death and judgement. Even the very wise cannot see all ends… I wish the Ring had never come to me. I wish none of this had happened. So do all who live to see such times, but that is not for them to decide. All we have to decide is what to do with the time that is given to us. There are other forces at work in this world, Frodo, besides the will of evil." - Gandalf the Grey, The Fellowship of the Ring. So go forth in the coming weeks and take these words as wisdom and comfort as we face something much bigger than ourselves. Kind regards, awaywind.
Great job for the Times Team, who did what they had to do, great job!
Quote from JRRT
"There is nothing like looking, if you want to find something. You certainly usually find something, if you look, but it is not always quite the something you were after. "
The Official MCME Times
mcmiddleearth.com​
Last edited: