Chilling out!
Colder Weather with Warmer Tea!

Editor's Note by Mapthor
Hey all, Mapthor here! Hope you all are having a fun time on MCME lately, but it's about to get better. The Winter Events are just on the horizon and let me tell ya, it's gonna be good. I asked Soarz about what we should be looking forward to this year and he replied with, "Snowy build." What could that mean? Where could it mean? How could that mean?! Guess we'll just have to find out this December. Hope you're still around by the point, we love all our players here…. right? I hope so. Anyways!
Happy Sailing,
Mapthor
~ Project Progress ~ ​
Anorien - Lead: @barteldvn | In Progress
Report by Soarz9
Not too much has changed over the weeks, though Xmine is still doing stream jobs and we are all ready for some new awesome textures.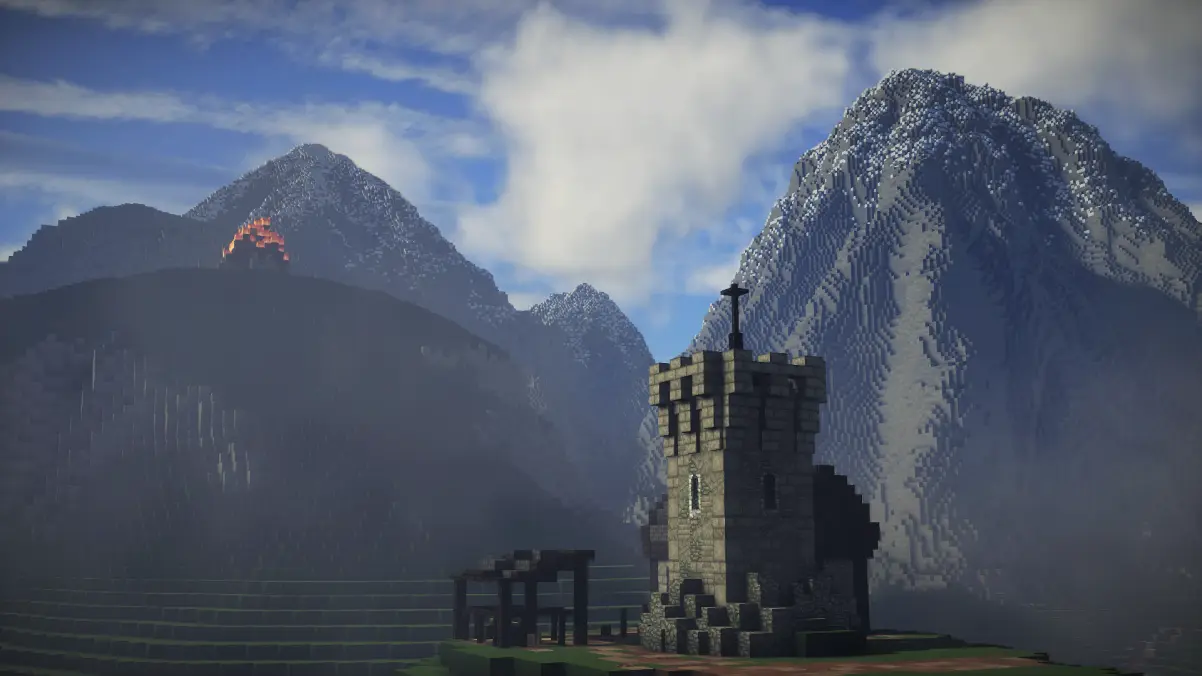 Lond Daer – Lead: @Ivan1pl | In Progress
Report by Mattlego
Lond Daer is making steady work both the north and south are looking good. The North half of the new town is getting quite close to being finished, while the Southern city is getting a bit of replanning to make it better.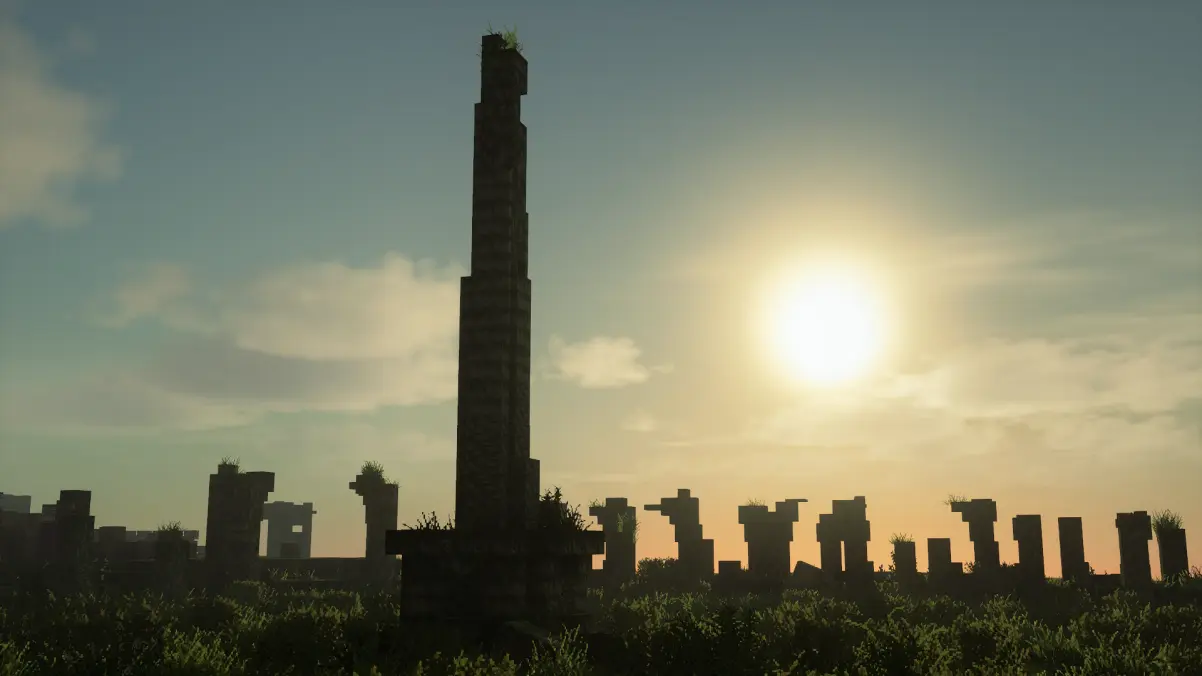 Moria – Lead: @barteldvn | In progress
Report by Mershy
Great progress in Eastgold these past few weeks. Getting closer to remove the tp zone for a smooth transition. The wood storage and production area is close to completion and looks incredible thanks to Daom, 2nah, Thamso, Itai and help from Mediodox. The Upper Mines has also seen progress with plots shooting up all over the place. I have come back this week to continue my lead over the upper mines and I appreciate rwyland for helping out whilst I was away. Last but not least the chamber of light is in talk as the houses might be getting updated so stay tuned for plots! Finally, Duke and Maski have been grinding away at the custom inventory. A test yesterday showed that most of it didn't work as they are now crying. Nonetheless we have faith that they can figure this one out.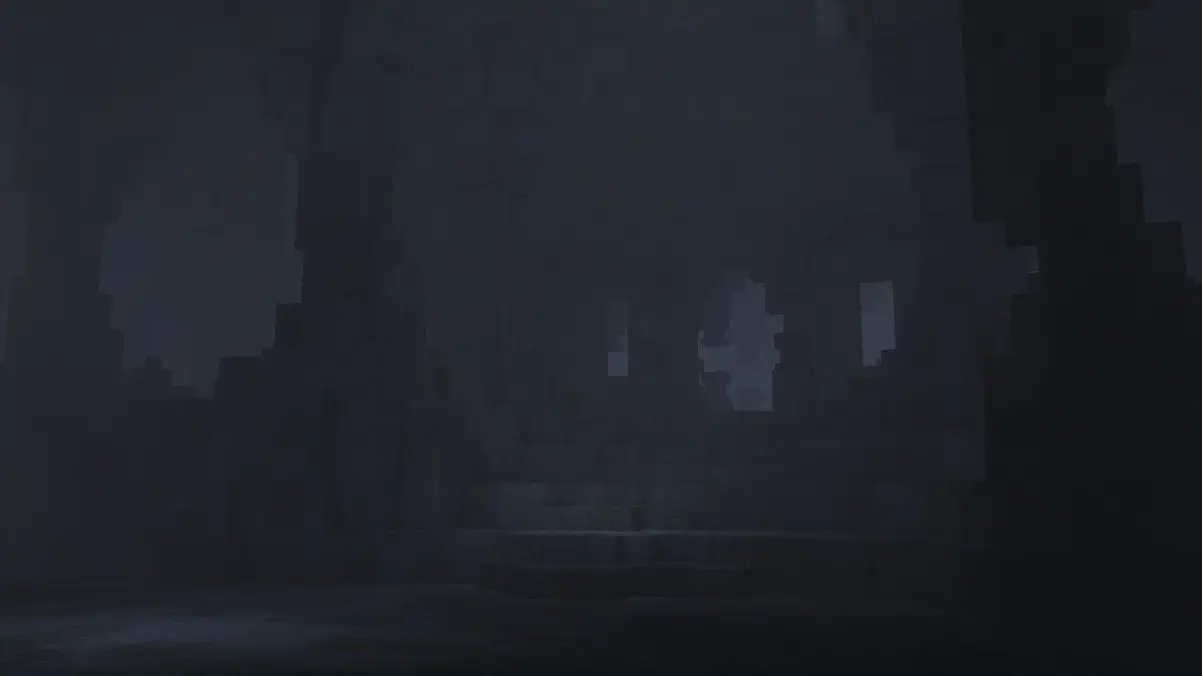 Osgiliath – Lead: @ooitsbirdo | In progress
Report by maski98
Not that much has happened in the past 2 weeks. The supports were fixed, towers checked by our co-foreman
@EffieFrag
.
@Xmine01
and I are finishing the swamp and our new artist
@TheSweViking
started doing some concepts for the ruin villages with
@EffieFrag
and
@aVeryAngryBadger
.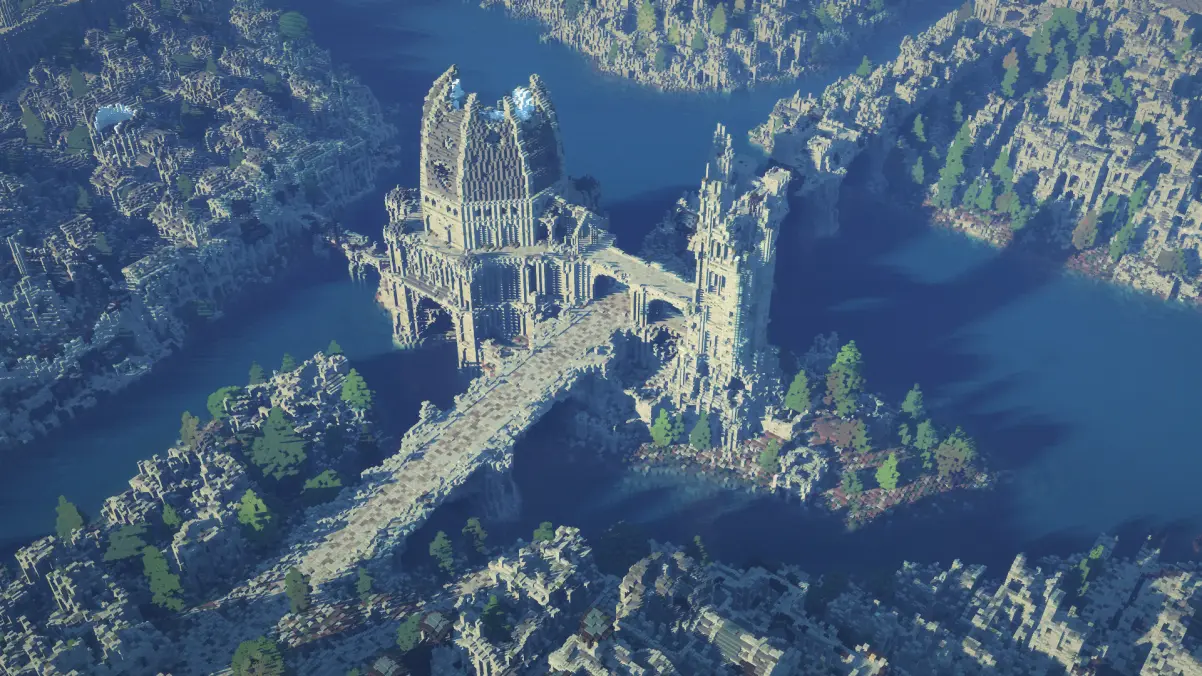 ~ General Announcements ~ ​
Become a Donor
Keeping MCME running is not free, every month we have to pay $235 to keep up all our work. Donations help us keep doing what we love and providing you with amazing builds to look at. Donations are not required but greatly accepted. If you want to help us in our feat of rebuilding Middle Earth in Minecraft you can donate here.
Viewing Donation Drive: Community Costs
Our Donors
Grace_97
bdboyer
Brendango
ConfusedLlama_
Sschnit
Brodasaurus_Rex
junoknight
D3rr3x
ooitsbirdo
Nelman_Black
JackSparow225
aVeryAngryBadger
Rogue_Scholar
TheSweViking
EffieFrag
Smaug_Niphredil
maski98
We also had 8 people anonymously donate, Thank you so much for contributing to this project. We will not forget it!
#MCMEdoesnotrunitself
#NEWS
Artwork Bonanza
Hello illustrators, crafters, and other non-purple artists! It's time to announce the winner of the latest Artwork Bonanza. This week's theme was
Gondor
. We received 2 very lovely submissions this fortnight. While both artworks were wonderfully done, I chose this fortnight to highlight a novel medium as the winner.
Congratulations to
EffieFrag
and her polymer clay model of the White Tree of Gondor! Well done with those slim and intricate branches.
Watch out for the announcement of the next Artwork Bonanza Theme to be announced this week!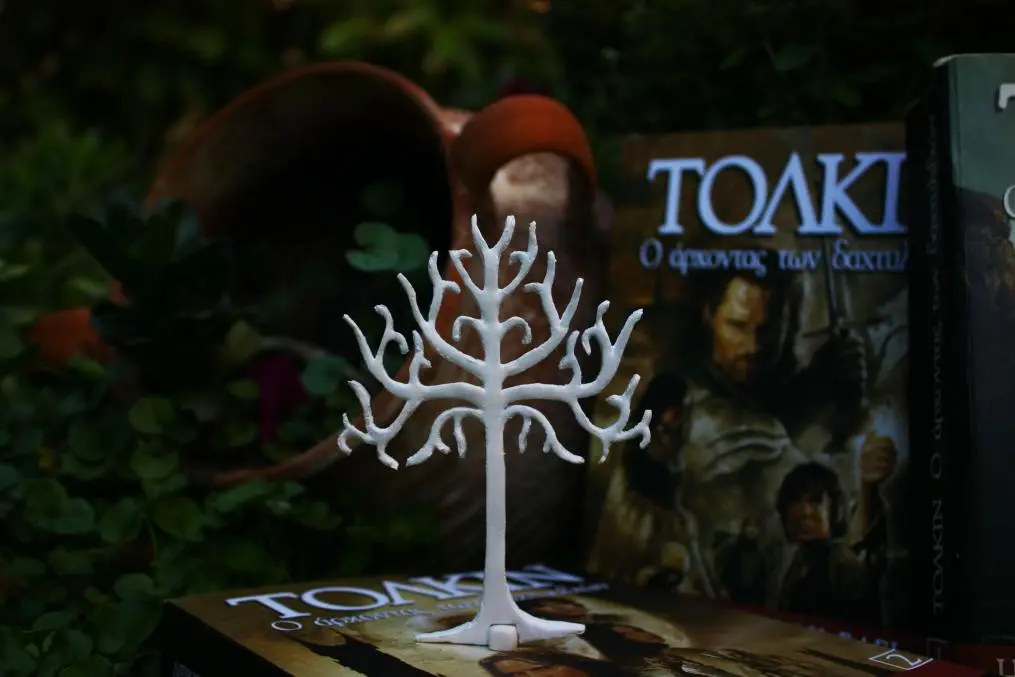 PC Gamer Articles:
Hey MCME, I suppose you noticed the incredible influx of adventurers since last weekend? Well, it's all thanks to some new external publicity we've been getting, most prominent of which is the
PC Gamer articles
that skyrocketed our reach in just a few days.
Tenth Anniversary Video:
That article also got our
10th Anniversary video
to pass the 100k views mark! And this is just the beginning Keep your eyes out for other gaming news sites and streamers that may have featured us recently.
Speaking of Youtube, have you seen our new
Minas Tirith Showcase
? Amazing job to
@_Luk
@TotiGonzales
@Xmine01
and the video team for publishing another epic showcase.
Buildbattles:
This weeks Theme is (Nightmare Before Christmas)
1st place
: best build: Amha333
2nd place:
best story: SpassTV 3
3rd place
: Icarus197
Theme-Build:
First Theme-Build
Reference: Tomb of Elendil
Tomb of Elendil - Tolkien Gateway

Resourcepack:
/rp g
Custom inventory:
press F or /inv b rp:g


Tomb of Elendil Reference: Tomb of Elendil Tomb of Elendil - Tolkien Gateway Resourcepack: /rp g Custom inventory: press F or /inv b rp:g You can still work on your Themed Build even after the next one starts! Themed Builds can be used in Artist applications...

www.mcmiddleearth.com
Second Theme-Build
Reference: Elven Cities

Resourcepack:
/rp g
Custom inventory:
press F or /inv b rp:g


Elf house Reference: Elven Cities Resourcepack: /rp g Custom inventory:press F or /inv b rp:g You can still work on your Themed Build even after the next one starts! Themed Builds can be used in Artist applications...

www.mcmiddleearth.com
Year In Review Video:
Mapthor is at it again, making another video, will toti look at it who knows. But for this to take place we need you to send in your memories for Mapthor to use in the video.
Do YOU want to be a permanent part of MCME's history?
MCME Podcast:
The Podcast is out and i hope you have seen it. But this week we have special guest Luk_, Smaug, and Toti! Make sure to check it out.
mp3:
Click Here
mp4:
Report by Jarno_way
Rogue_Scholar
: Congratulations on your promotion Rogue! He's already been a valuable addition to the team of artists, and now he can fulfill his destiny as an azure blue part of the foreman team, and give many jobs for the commonfolk of MCME! Good luck with your new title!
Promotion
Maski98
: Another amazing addition to the foreman rank! If there's anyone who's been working hard on Middle-Earth it's Maski, and he fully deserves a step-up to bring even more of his invaluable input to the table, or rather, the mines, marshes and bushes! Make sure to hook us up with tons of jobs Maski, you'll contribute to making foreman great again.
Promotion
TheSweViking
: Congrats on joining the purple legion Swe! Swe has always been a fun chap on the server, and has been commoner for quite some time. It is only natural that he finds himself promoted after all this time, mainly because of the natural aptitude in building skills of course! Good luck on building Swe!
Promotion
Arothir_Alamareo
: It always tough seeing someone go, this one in particular is hard. He was an amazing lore master and even better guide, thank you for your time on the team and we hope to see you back in cyan again in the future!
Resignation
Interview with @Mapthor
Question 1. If you could be any race in middle earth what would it be and why?
I'd say a dwarf probably. Not because they're selfish and short, but because they get to eat all the time. I don't eat my school lunch until 1pm every day and it really sucks when you're tummy starts grumbling so I wanna eat all the time.
Question 2. If you could revamp any city which would it be?
Breevamp 2k21
Question 3.Who would win in a fight Away or Soarz?
This is a hard one tbh. If Soarz was piss drunk, then I'd say away would win. But if he wasn't, I'd give it to Soarz just because he's stronger and older.
Question 4.What's the next upcoming projects for the Video Team?
It really depends on what Head Chef Toti likes or doesn't like. I think Sevy's video is supposed to release next but who knows at this rate.
Question 5.If you could be Eru for the day what would you do with the rank?
Remove the Commoner Rank. That's it, nothing else.
Question 6. Favorite Meal (Starter, Main, Side, Dessert and Drink)?
So you start off with some  Bruschetta and then lead into a bit of that Oriental Salad from Applebee's. For the side, I'm a fan of those frozen sweet potato fries you buy at the grocery store and tying that up with a bit of Apple Pie from Village Inn. And to cap it all off, you gotta have a Pepsi.
Question 7.Funniest thing that happened to you on MCME?

Interviewer:
The one and only… Archimedes. I would like to thank Mapthor for doing such a wonderful and amazing job on the Anniversary Video and we look forward to seeing his next creations!
~ Winners of "The Week" ~ ​
This week we have another round of amazing builds and Media posts. We only choose from the best every time, so hard work does pay off. Sometimes it can get competitive and that is what will win a place here. Please give a warm welcome to this Times' winners of this week.
MEDIA Winners:
Dang it, how do two weeks manage to go by so fast? Feels like I arranged the Media Winners for the beginning of the month only a week ago. But regardless, you guys did your best again these past two weeks and it's time for your reward. So take a seat, Media Winners; grab a snack, get some water, and give yourself that well-deserved rest that you've been hoping for.
Chick Here
Click share, copy the link and open it, to see the winners. The post is a bit bugged.
THEME-BUILD Winners
Amazing theme builds those 2 weeks. I am genuinely impressed by some of them. Good job everyone.
Joined win by Gizid and Rudolphius on the elf house. Nice job.



~ More Media ~ ​
You know us, we love sharing our progress and Twitter is the perfect place. Recently, we've also been sharing our community contributions there too! Give us a good follow and always have something to look forward to on your daily scroll. Just to spice it up, comment your favorite parts of our builds at
MinecraftMiddleEarth (@MCMiddleEarth) | Twitter
. You won't be disappointed!
Sometimes you just want to enjoy some quality pictures, we got you covered. Head on over to our Facebook account, try following us there too
Minecraft Middle-Earth
It doesn't matter if you just woke up or after a busy day at work; scrolling through Instagram and seeing a cool project you have worked on, or just amazing graphics from your favorite server on your favorite game. MCME's Instagram is the right place to be. Check it out at mcmiddleearth on Instagram, or
this perfectly good link to take you straight there.
But of course, the most important and obviously most used social network is of course Planet Minecraft! Be sure to give us a diamond there. It costs nothing!
Minecraft Middle Earth Minecraft Server
~ Closing Statement ~
The last two weeks have flown by pretty fast. With alot going on in the next month, keep an eye out for the future edition and new on discord or updates and info. Thank you reading another edition of the MCME Times and dont forget to like, comment, and subscribe.
Great job for the Times Team, who did what they had to do, great job!
Quote from JRRT
"You can only come to the morning through the shadows."
The Official MCME Times
mcmiddleearth.com​
Last edited: