Christmas is coming to Middle Earth
It's beginning to look a lot like Christmas

Editor's Note by ooitsbirdo_KGB/CommonerBirdo
Hello all, it's your beloved Bird here to welcome you to this month's edition of the Times. As November rolls by, we can look back at the progress we have made and what we have left to do for this year. Now to get to the real business, all you reading this better get into the Christmas spirit or I swear to god I will crush your soul with Christmas fun and joy. Anyway, have fun and enjoy this edition.
Love you all ooitsbirdo/CommonerBirdo
~ Vote for CommonerBirdo for CommonRoom PM ~

~ Project Progress ~ ​
Anorien - Lead: @barteldvn | In Progress
Report by Mershy
New progress has been started in Anorien! Led by Draonic, the Rammas Echor is being removed and updated to fit with the new style of Osgiliath. Rivers are also still being done by our lovely foreman Xmine. Textures are still in progress as well.
Lond Daer – Lead: @Ivan1pl | In Progress
Report by Mattlego
Since the last report there has been quite a few changes. A bit of replanning has taken place, Some canals in the southern part of the city have been planned out and many houses have been laid out in that area.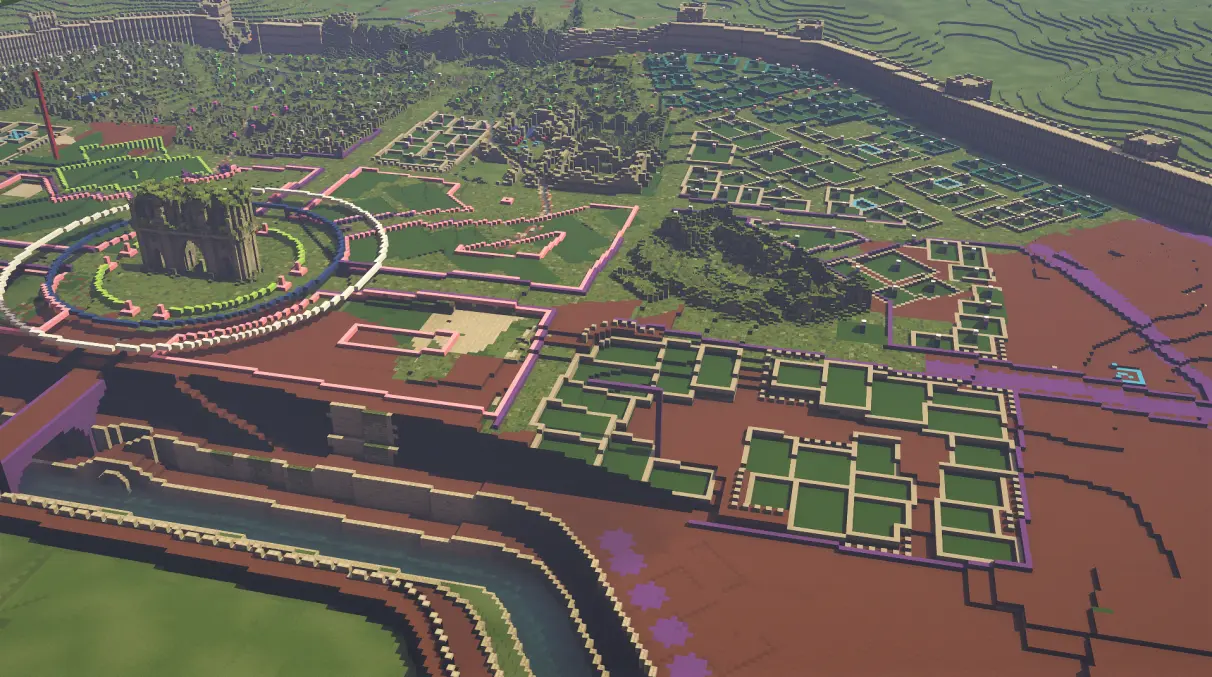 Moria – Lead: @barteldvn | In progress
Report by Mershy
Brilliant updates these past two weeks. The Upper Mines get closer and closer to completion. Oberdark, or Eastgold as it is known now, is almost finished up to the wood storage section of the area. Interesting new concepts have been in development for the Chamber of Light but that project will not be starting any time soon. Still trying to get Daom to go back to the 21st hall
.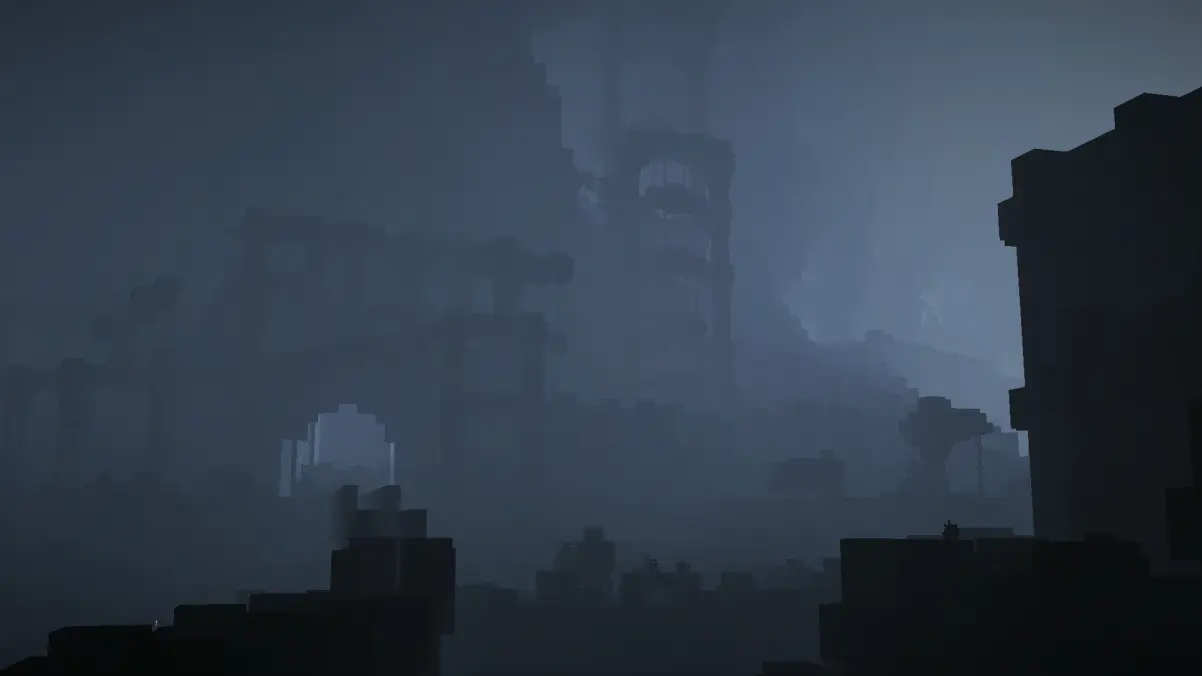 Osgiliath – Lead: @ooitsbirdo | In progress
Report by maski98
Osgo is doing great lately.
@Oberanio
is back to work on his camp and he and Andrew are racing to see who is gonna do better bridge. With some help from a few commoners I lowered some of the houses.
@TheSweViking
and
@aVeryAngryBadger
are finishing their concept for ruined villages and everything is going fine.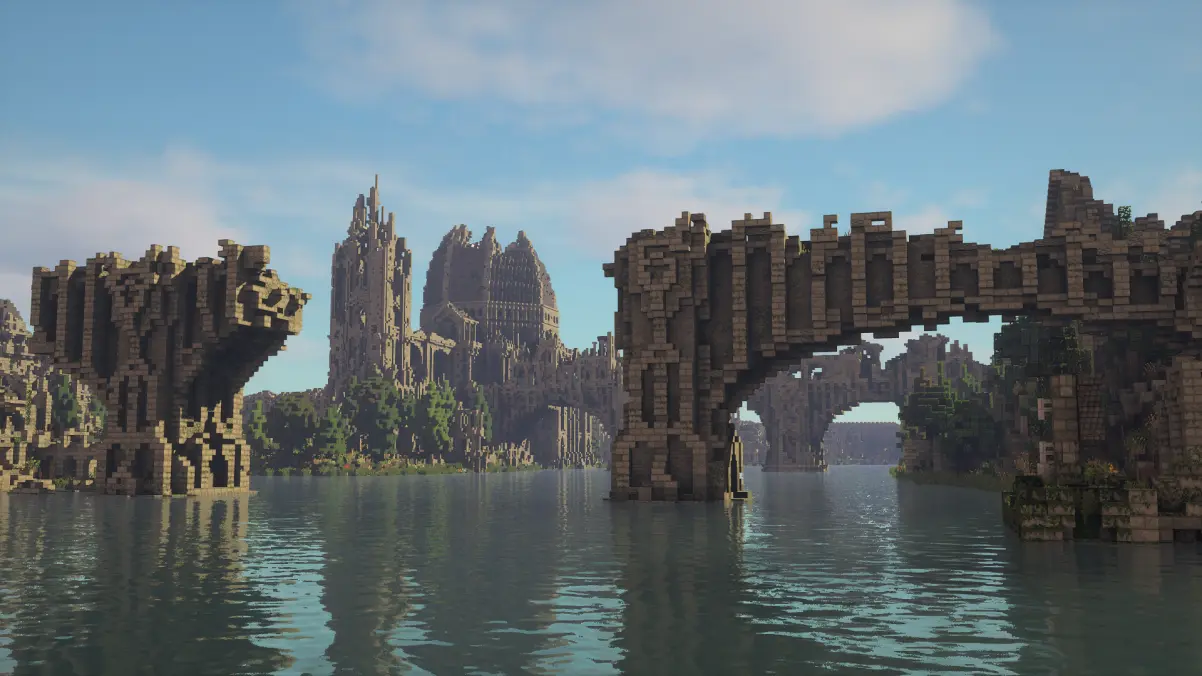 ~ General Announcements ~ ​
Become a Donor
Keeping MCME running is not free, every month we have to pay $235 to keep up all our work. Donations help us keep doing what we love and providing you with amazing builds to look at. Donations are not required but greatly accepted, if you want to help us in our feat of rebuilding Middle Earth in Minecraft you can donate here.
Viewing Donation Drive: Community Costs
Huge thank you for all of you out there who donated. These past two weeks we have seen numbers that are hard to think of getting and we appreciate everyone who has donated.
​
Our Donors
Itai007
LaNaV34
timb0e
TLBY
Haldir_123
mapthor
Soars
DooplissMagic
JarNO_WAY
Smaug_Niphredil
Mershy
ooitsbirdo
Bean327
Credoo
Rogue_Scholar
rwyland
Thr33way
bdboyer
We also had a few guests who donated and to them we say thank you. This project isnt free for us and anything it welcome.
#MCMEdoesnotrunitself
#NEWS
New MCME Guided Tours:
The Youtube team is back at it again! And they've just released a new video genre: Minecraft Middle-Earth Tours! The pioneer video tours through Calembel, Linhir, and Pelargir. Check out this unique video below! Don't forget to leave a Like and Comment
------->
MCME Guided Tours
<-------




Buildbattles:
This weeks Theme is
(Circus)
11/29/2020 or "29/11/2020" for our over sea friends
1st
place: best build: Amha333
2nd
place: best story: HyprNinja
3rd
place: Johnyeric
Honorable mentions to ESPER and SpassTV
Last weeks Theme was
(Mini Middle Earth Builds)
11/22/2020 or "22/11/2020" for our over sea friends
1st
place Bean327
2nd
place Amha333
3rd
place Thr33Way
And a dishonorable mention to
@ESPER__
MCME Podcast:
The Podcast is out and i hope you have seen it. But this week we have special guest Luk_, Smaug, and Toti! Make sure to check it out.
mp3:
Click Here
mp4:
Click Here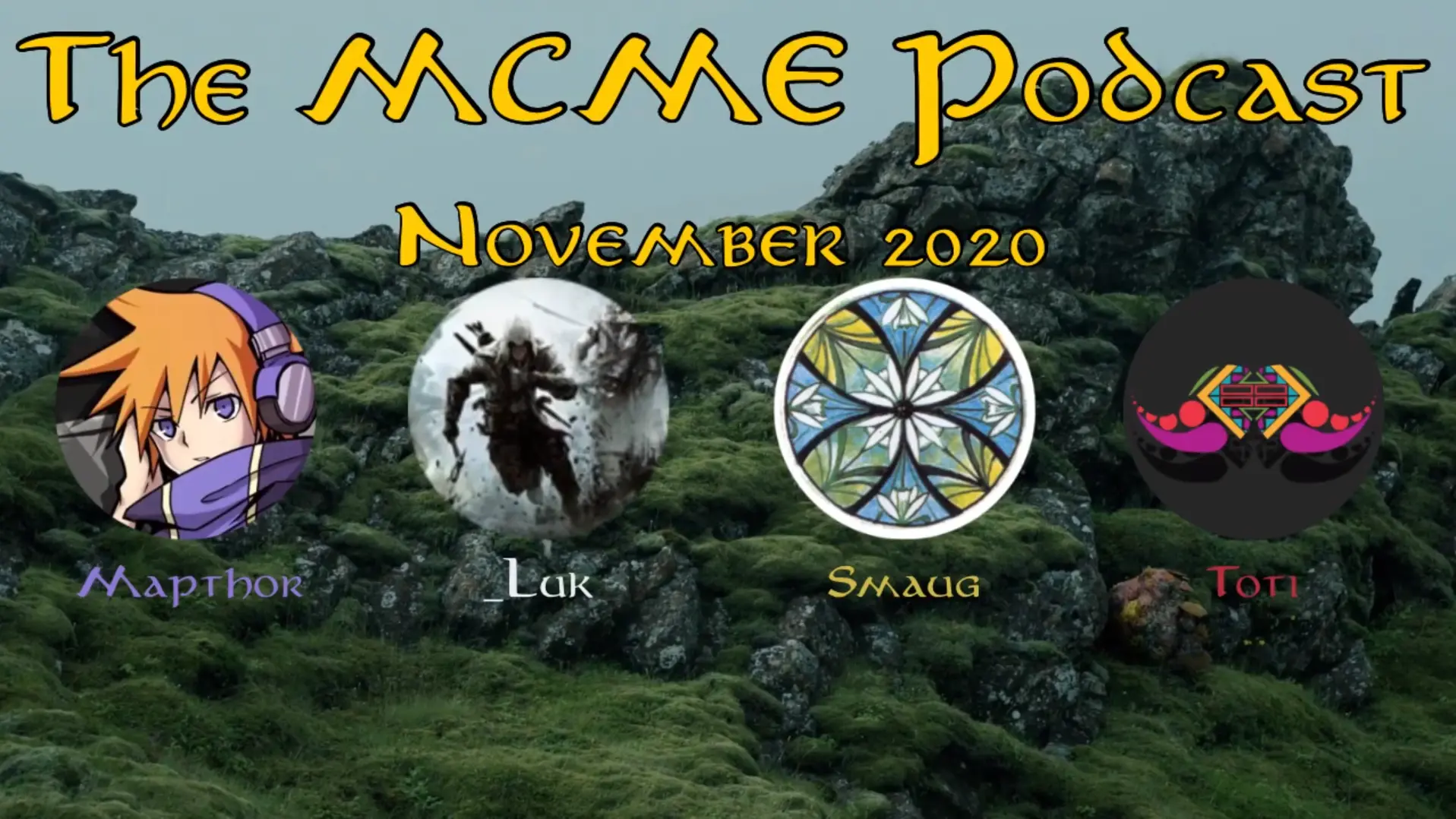 Theme-Build:
First Theme-Build: City Streets
Resourcepack:
/rp g
Custom inventory:
press F or /inv b rp:g
City Street Resourcepack: /rp g Custom inventory: press F or /inv b rp:g You can still work on your Themed Build even after the next one starts! Themed Builds can be used in Artist applications! Off-topic plots will be removed! Choices: Bag End (in gondor pack) Stream/river FFA Rohan...

www.mcmiddleearth.com
Second Theme-Build: Bag End
Resourcepack:
/rp g
Custom inventory:
press F or /inv b rp:g
Bag End (Gondor Pack) Resourcepack: /rp g Custom inventory: press F or /inv b rp:g You can still work on your Themed Build even after the next one starts! Themed Builds can be used in Artist applications! Off-topic plots will be removed! Choices: Forochel Settlement...

www.mcmiddleearth.com
Discord Banner Contest:
Are you a screenshotter? Well good news you have a chance to get your work displayed on the discord. Click the link below to find out how to participate, make sure to read the rule first though!
Discord Banner screenshot Contest Hello fellow screenshotters, After some time, There is finally a new screenshot contest! Contest info: - Make a screenshot that could be cool as banner for the MCME discord sever. - Post your screenshot(s) under this forum post. - The maximum amount of...

www.mcmiddleearth.com
Commoner News
Howdy Commoners of the world and other lovely ranks! Please take a seat in my imaginary office while we take a look at the various freebuild projects our members are working on. Want to lend a hand?
Current Projects:
Common Room- The new parliament building is being filled in with rooms and offices, with the most recent one being a court room. But they still have a lot to go! Remember those WIP embassies? Those are also getting some work done! The Common Room needs your help building and decorating so be sure to contact Icarus197 or Jadened!
The Vault- We have great news for the Vault! After the incident that cleared all the chests, the player heads are back in and in order! Other than that progress here has been a bit slow this month, although the dome of the Vault was redone in a small build day. Still lot's have to be done in the city of Minas Calad, so be sure to contact ConfusedLlama_, Bean327, johnyeric, givet10 or Nelman_Black to lend a hand!
BoM- It's been a very productive month for the Beleriand project. Itai007 is voxeling the hill right now, and in the meantime Melkor_Thalion is looking for elvish houses, gardens, gate concepts, terrainers and even pixel artists! So, if you would like to try your skills with any of that make sure to contact him. They are also looking for more people with voxel who would like to help with the hill, so if any artists got some spare time, pay a visit to /warp Gondolin_BoM.
The Commoner Community wishes you good luck on your badge, artist, and guide applications!
Report by JarNO_WAY
AVeryAngryBadger
: Congratulations to badger for making it to Artist! We've seen much of you in the little while you've been here and we're all anticipating the beautiful builds you'll make. And besides that, we're all expecting a great increase of badger setts around the world. Good luck with your new job!
Promotion
~ Winners of "The Week" ~ ​
This week we have another round of amazing builds and Media posts. We only choose from the best every time, so hard work does pay off. Sometimes it can get competitive and that is what will win a place here. Please give a warm welcome to this Times' winners of this week.
MEDIA Winners:
So while my PC's been attempting to melt my CPU into a puddle, you guys have once again been rather busy this fortnight with your shaders! One thing's clear, we're definitely seeing a wider variety of shaders used nowadays, which I quite enjoy. But another thing's rather clear and that's that, having judged a few Media Winners, I do really quite like this job. It's always fun to go through the screenshots you guys somehow manage to provide and be able to pick out the best of what made it into #screenshot-feedback, though I do sometimes wish I could rejoin you guys and get my own screenshots in the Times again. Still, do be sure to post more amazing screenshots! Makes my day to see them.
Produced by: GingerlyGinger
Click Here for the Winners
OR
Click the link at the top and hit enter!!!!
THEME-BUILD Winners
Because of the themeworld crashes this week we are letting the Bag End go on for next week also.
Click the link at the top and hit enter!!!!




~ More Media ~ ​
You know us, we love sharing our progress and Twitter is the perfect place. Give us a good follow and always have something to look forward to on your daily scroll. Just to spice it up, comment your favorite parts of our builds at
MinecraftMiddleEarth (@MCMiddleEarth) | Twitter
. You won't be disappointed!
Sometimes you just want to enjoy some quality pictures, we got you covered. Head on over to our Facebook account, try following us there too
Minecraft Middle-Earth
It doesn't matter if you just woke up or after a busy day at work; scrolling through Instagram and seeing a cool project you have worked on, or just amazing graphics from your favorite server on your favorite game. MCME's Instagram is the right place to be. Check it out at mcmiddleearth on Instagram, or
this perfectly good link to take you straight there.
Tired of photos? Well we've got some great videos of new builds, old builds, and events dating back years on our very own MCME Youtube Channel. Find us on Minecraft Middle-Earth on Youtube or follow this
link here
. Don't forget to subscribe and hit the notifications button! You might just be the first to catch our new releases.
But of course, the most important and obviously most used social network is of course Planet Minecraft! Be sure to give us a diamond there. It costs nothing!
Minecraft Middle Earth Minecraft Server
~ Closing Statement ~
Hello dearest community, many months have passed since we have last conversed and hope is showing upon the horizon. I would first like to take the time to thank our gracious Donors for this month. I would also like to thank those who support us by helping continue the project in terms of building and interacting with the community! As we go into the festive season for many, continue to stay safe (online interaction is the best interaction). The server will be hosting many fun events and lots of chaos will ensue. Happy holidays and I hope to see you around! Regards, awaywind
Great job for the Times Team, who did what they had to do, great job!
Quote from JRRT
"The Road goes ever on and on / Down from the door where it began / Now far ahead the Road has gone / And I must follow, if I can / Pursuing it with weary feet / Until it joins some larger way / Where many paths and errands meet / And whither then? I cannot say. "
The Official MCME Times
mcmiddleearth.com​
Last edited: