Festive Season!
Tis the Season to Build!

Editor's Note by Mapthor
Hey all, Map here again. The past few weeks have been full of excitement on MCME with the Winter Events and it seems like everyone is having a pretty swell time. We just ran the Ice Boat Race yesterday and, let me tell ya, it might be the second best event of all times, behind the Mini Middle-Earth Race of course. I'm not biased at all, trust me. Make sure to attend the rest of the events this month. The team has put so much effort into these things that it would be a shame for them to go to waste.
Happy Sailing,
Mapthor
~ Project Progress ~ ​
Anorien - Lead: @draonic_slayer | In Progress
Report by Mershy
Anorien is progressing but not in the area of rivers. The Rammas Echor is being reworked led by our fellow artist Draonic. It has been removed from the map and new concepts have been made to replace it. Also the roads have been updated with jobs being run to complete those. Exciting news so stay tuned for some jobs revolving around the wall construction and road building.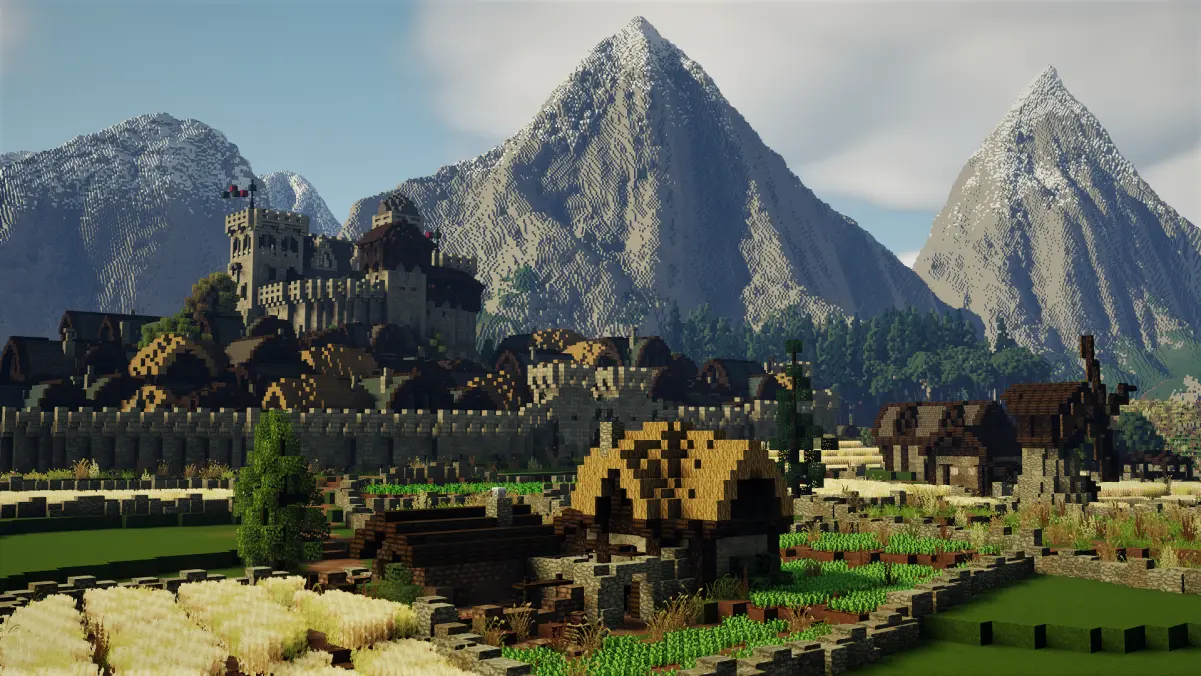 Lond Daer – Lead: @Ivan1pl | In Progress
Report by Soarz
Work is still happening around the area but we need to look at the bigger projects. Planning has continued to happen in the southern part of the city, the poor housing is pretty much the last housing left to plan. Ivan has also started planning a sewer/water distribution system as well.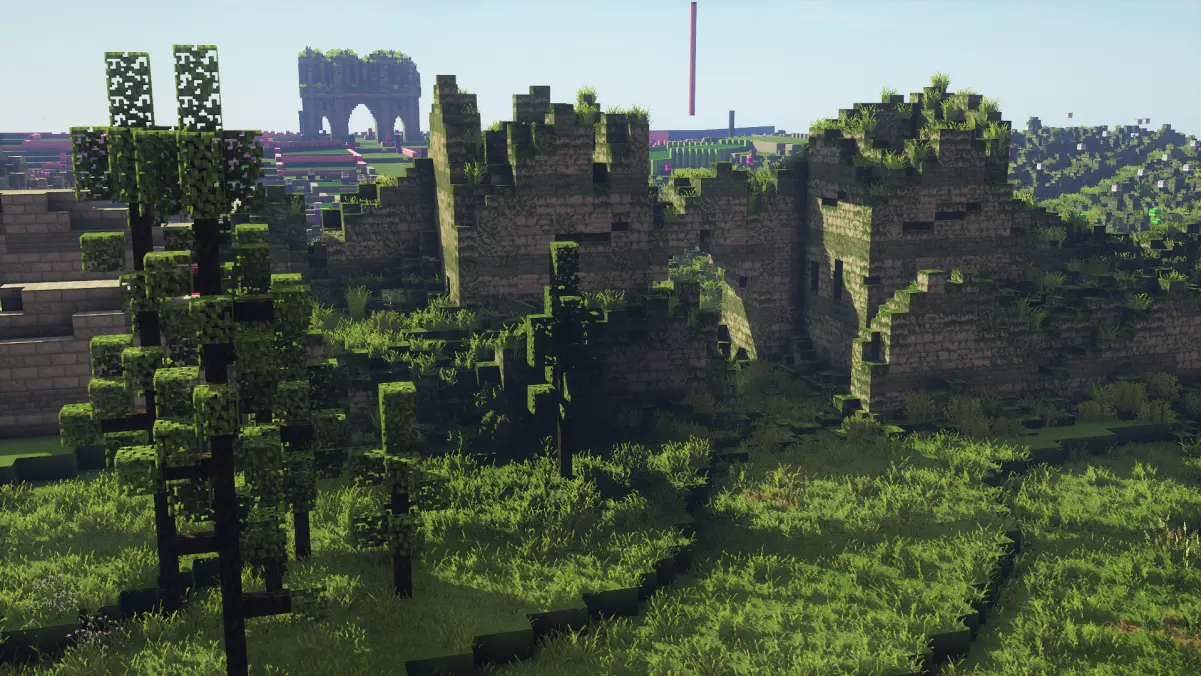 Moria – Lead: @barteldvn | In progress
Report by Mershy
The donut cave in between The great cavern and the Upper Mines is being reworked. Daom and the team have started the Revoxelling and news structures have been built. The Upper Mines also continues as houses are still being built and I plan to start the last section of the mines next week.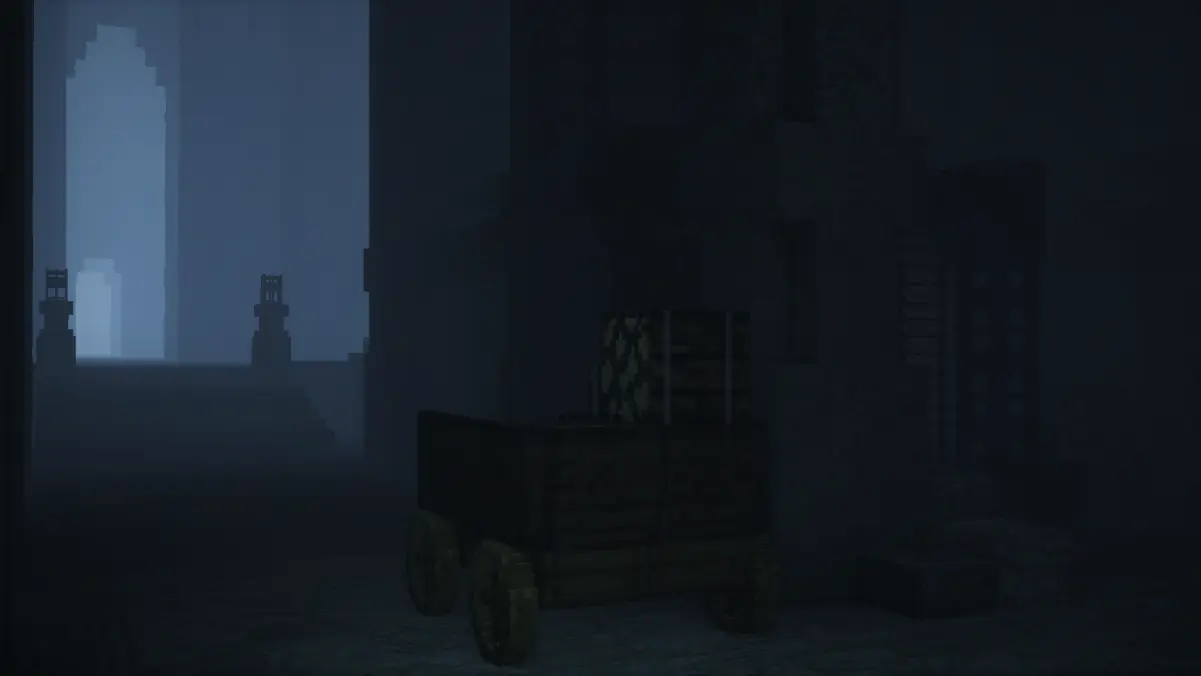 Osgiliath – Lead: @ooitsbirdo | In progress
Report by maski98
Ober is working on the terrain in front of osgo and we are still waiting for one of the 4 people working on the bridge to do something. Nothing more has been done :/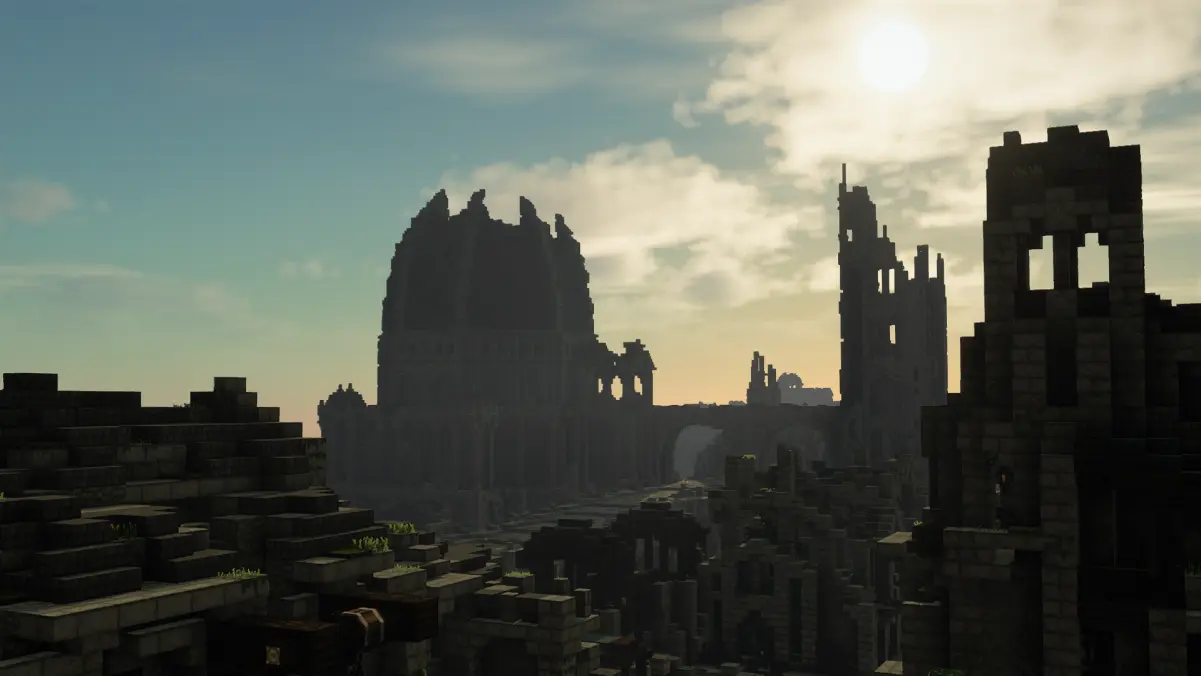 ~ General Announcements ~
​
Become a Donor
Keeping MCME running is not free, every month we have to pay $235 to keep up all our work. Donations help us keep doing what we love and providing you with amazing builds to look at. Donations are not required but greatly accepted, if you want to help us in our feat of rebuilding Middle Earth in Minecraft you can donate here.
Viewing Donation Drive: Community Costs
Our Donors
PaoGabi9
DankJive
Iru
MykelUmm
ooitsbirdo
Belman_Black
givet10
We also had a few guests who donated and to them we say thank you. This project isn't free for us and anything it welcome.
#MCMEdoesnotrunitself
#NEWS
Theme-Build:
Theme-Build: Rivers or Streams
Resourcepack:
/rp g
Custom inventory:
press F or /inv b rp:g
Stream or River!!! Resourcepack: /rp g Custom inventory: press F or /inv b rp:g You can still work on your Themed Build even after the next one starts! Themed Builds can be used in Artist applications! Off-topic plots will be removed! Choices: Forochel Settlement Bree Meduseld...

www.mcmiddleearth.com
Discord Banner Winner:
Discord Banner Winner: effiefrag
It was pretty hard to choose a screenshot between all those good screenies, but this one from effie really standed out to me. It looks a bit like a screenshot I took a few days ago with _Iru, but the angle is really nice and the shadows are right. I think this will do really well as a new banner for the discord, good job effie.
Winter Events Update: How It's Going: MCME Screenshot Contest

Our MCME Winter is off to a great start!

@givet10

has wrapped up his Snow Screenshots contest, so thank you to everyone who submitted!

Check out the submissions here:

Winter Screenshot Competition

And as it's a competition, the winner is........

Itai007

!!

You can say it's beginning to look a lot like Christmas when you see this lovely screenshot made by Itai. A very interesting angle in Edoras and it also just looks very cozy, good job Itai.

New MCME Snowy Location:

As for the beautiful location featured in the screenshots...

All thanks to the concept designers, mattlego for helping move copies and leadership of

@Mershy

and his jobs, Edoras is nearly all decorated! Do /warp Edoras to see gingerbread houses, Christmas trees, the Christmas market place, and much much more!

To complete Edoras' structure, Mershy also hosted a Meduseld Build Competition. After a week of dedicated work from the competing teams, he has also chosen a winner. The Meduseld that gets pasted into the main map belongs to....

Z.N.G.H!! (aVeryAngryBadger, Credoo, ooitsbirdo, Smaug_Niphredil)

Congratulations and many thanks for making such a Christmas-y centerpiece for our winter wonderland! And thank you to everyone who participated in the competition as well.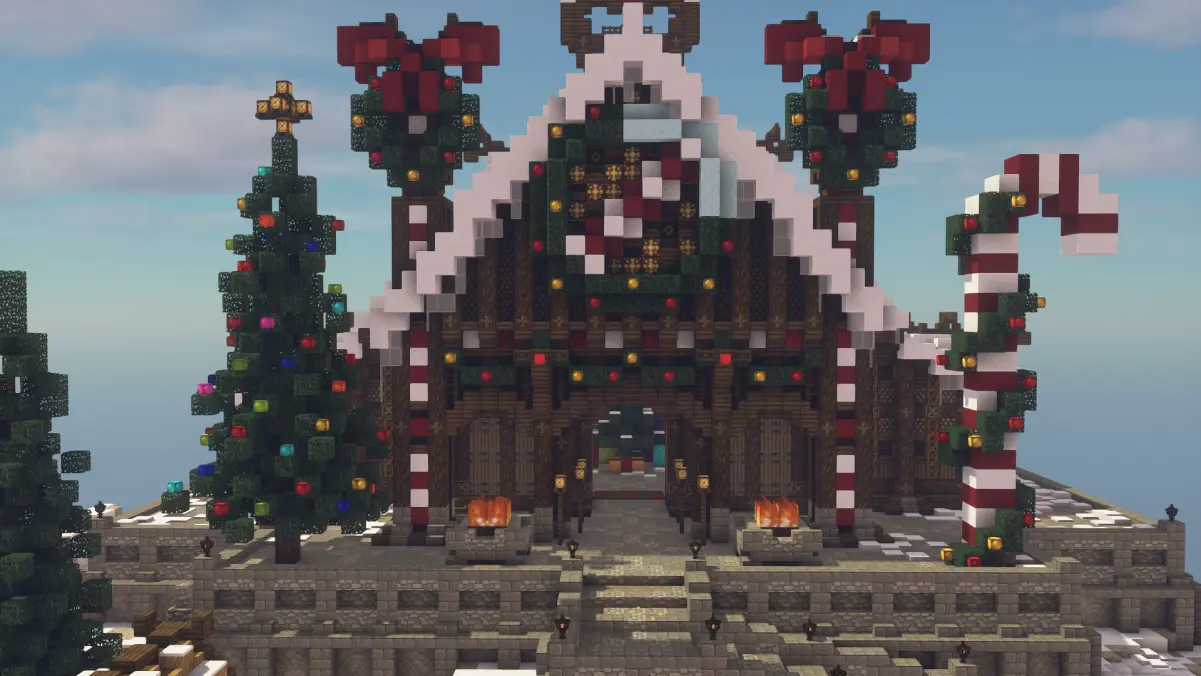 MCME On Ice!!!!
This weekend not only hosted some competitions, but some trademark MCME chaos as well.
@mapthor
's Ice Boat Race down the Anduin was everything you thought it would be: fun, competitive, and full of shennanigans.
The winner was....... Itai007

2nd: givet10
3rd: Smaug_Niphredil
A big thanks to mapthor for hosting and to everyone who participated! Enjoy these screenshots from the event: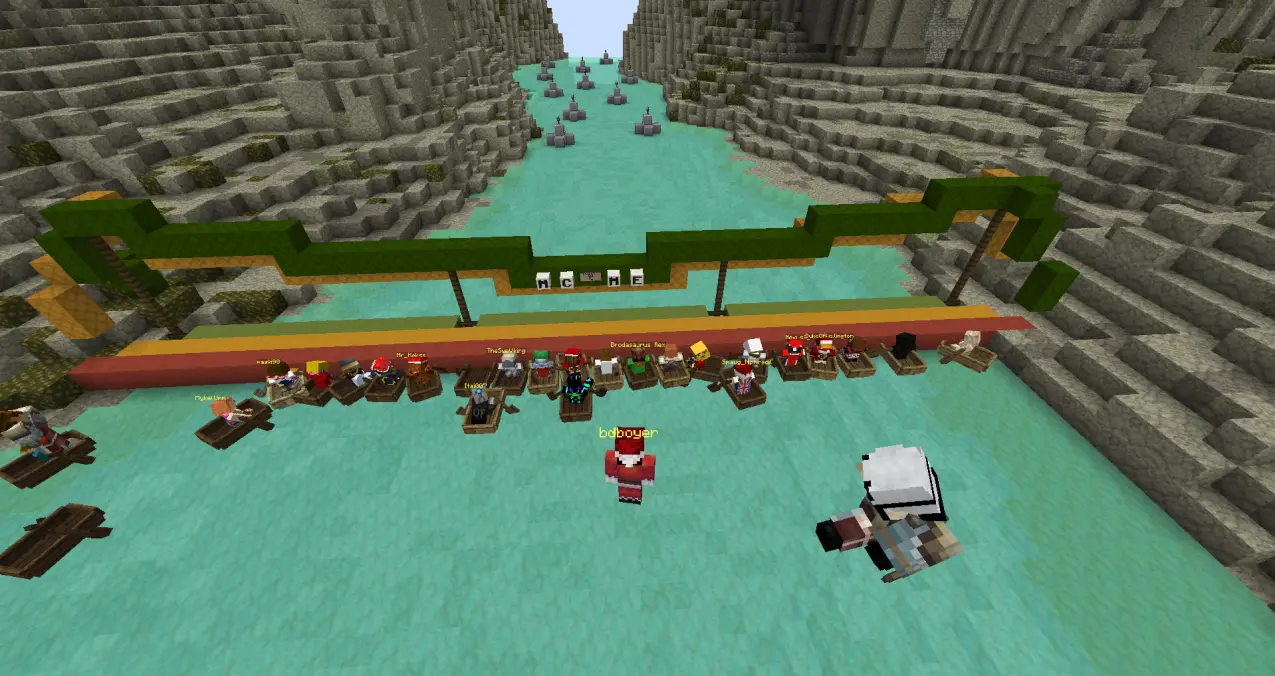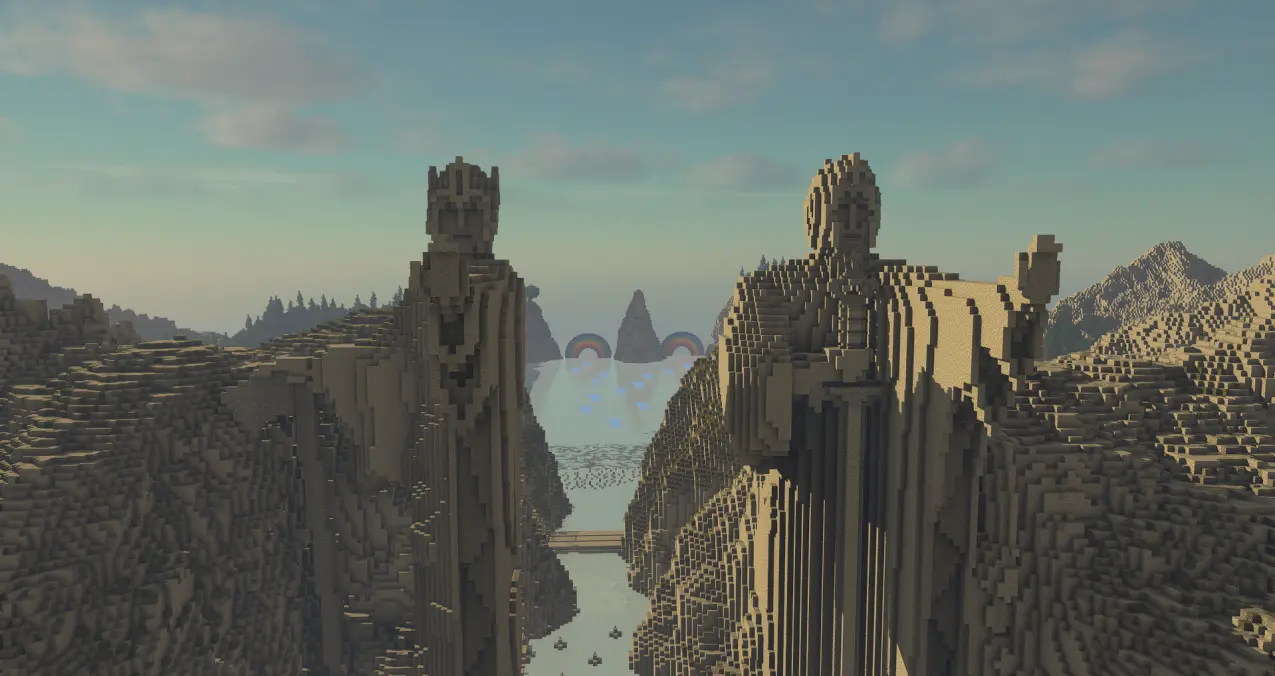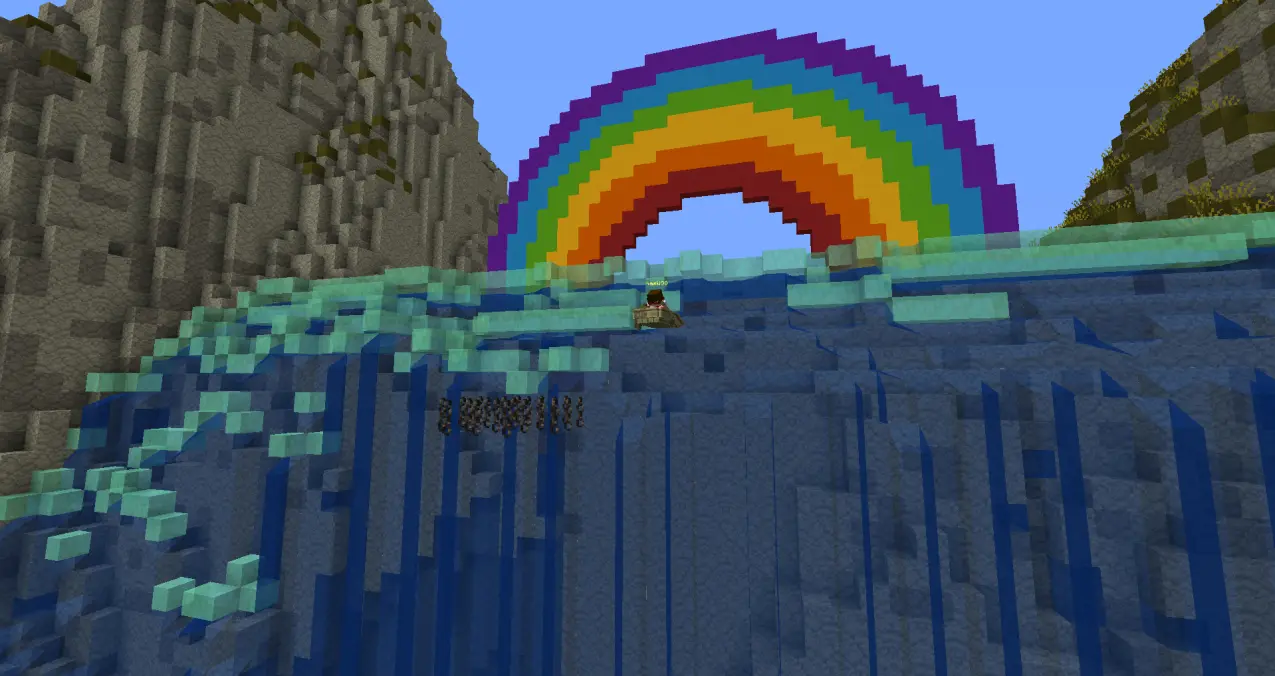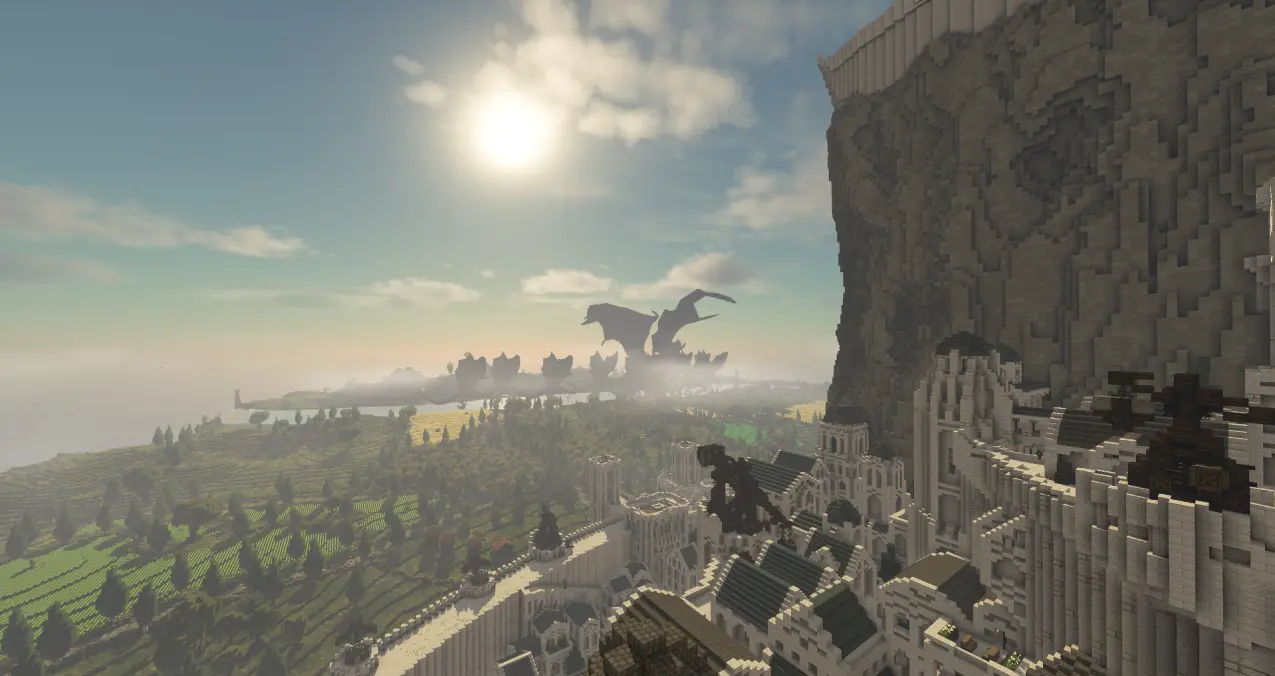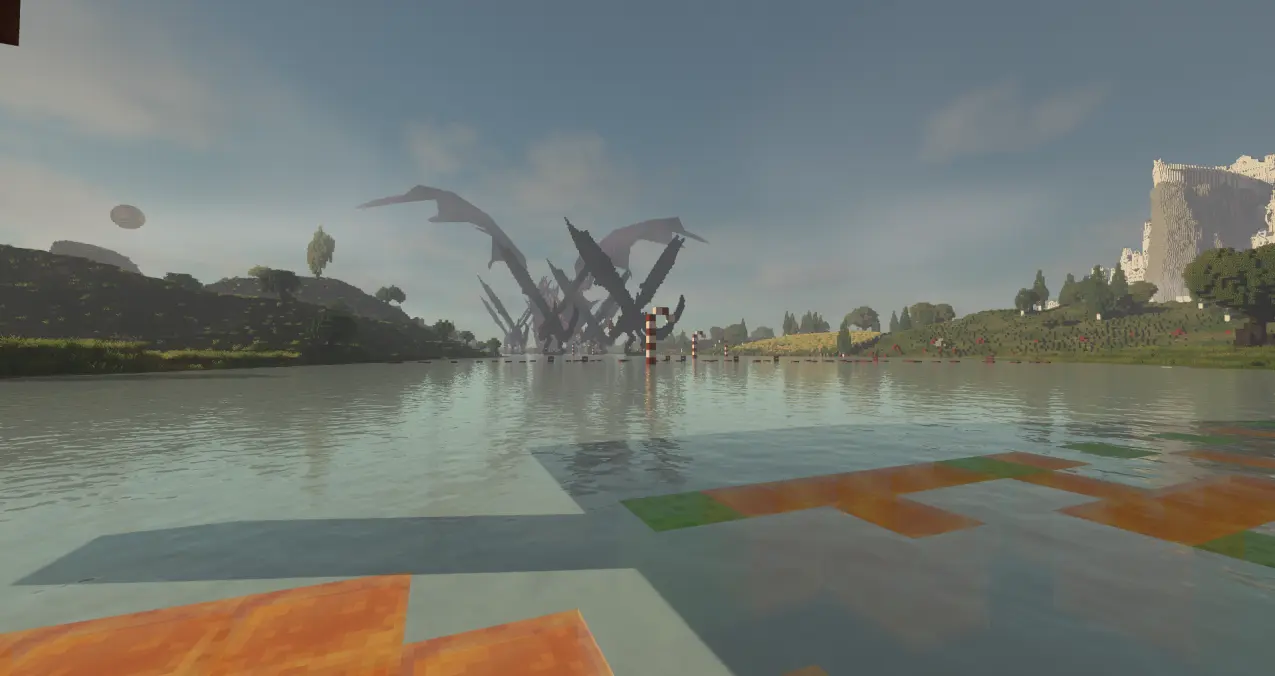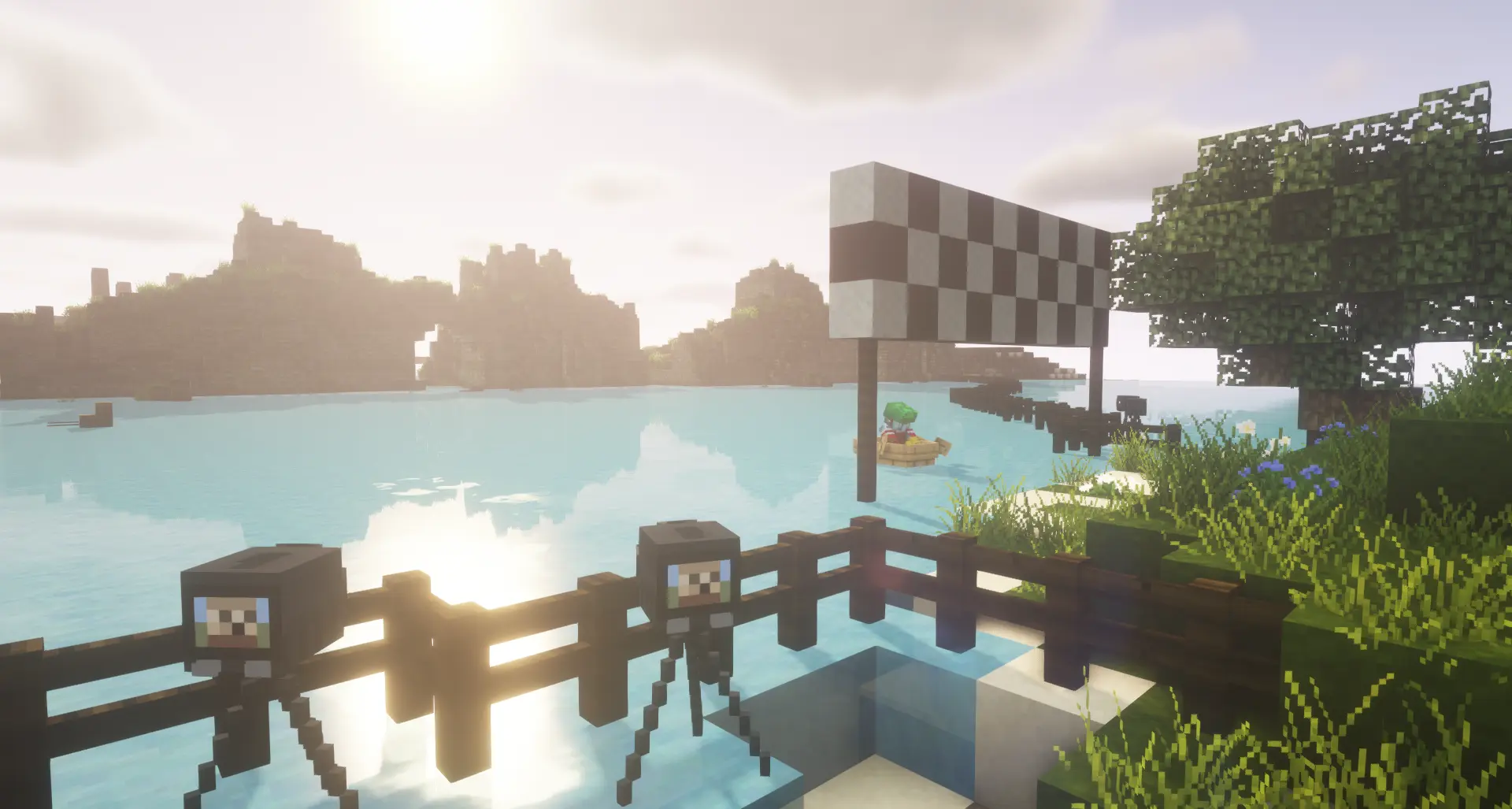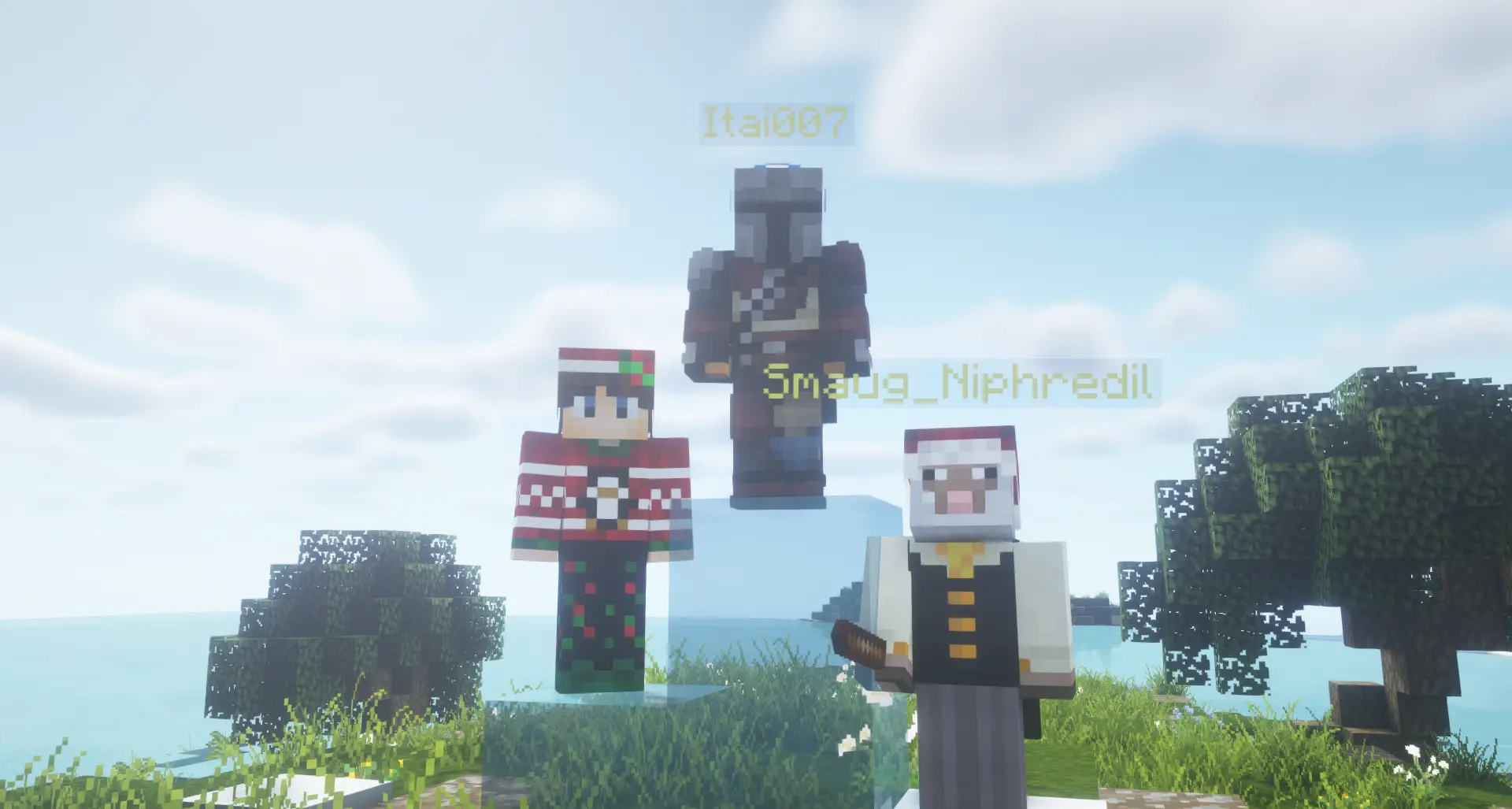 What's Left ??????????????
Quite a bit actually, take a look at the calendar or click the link below to see more detail into the events!!!



The MCME Winter Events 2020 Festive Season has Arrived!! It's my pleasure to welcome you have to another season of the MCME Winter Events. I hope you enjoy your stay and please eat all the cookies you can! As it has been the tradition for many years we will have a multitude of an arrangement...

www.mcmiddleearth.com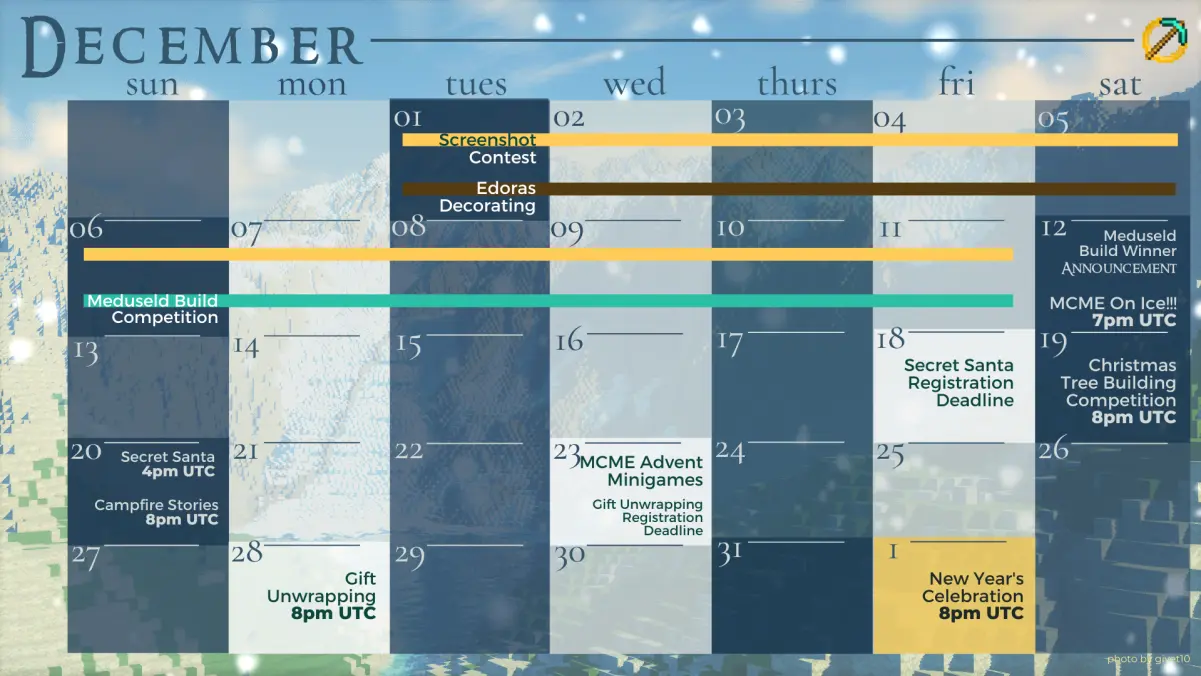 Report by Soarz
Sadly we don't have any rank updates this past fortnight. But not to worry, we will surely be back to you next week!
~ Interviews ~
​
Interview with @Shen
Question 1. Back in the good ole days what was your role/thing you did?
Not exactly what I'd call them, but I was a Ranger (now Guide) for a short period of time before being accepted as a Bounder and Enforcer (now Moderator).
Question 2. What is the biggest surprise to come back to after being gone for so long?
My initial surprise was for just how many people I remember still being around, if not active - guys like Birdo, bobingvar, Credoo, Dyno, Iru, and quite a few others. I'm not exactly sure what I expected - for everyone I remember to be gone, or only some to be left, but it was still a surprise nonetheless. However, I'd say my
biggest
surprise is how easily I've been able to adjust to what is basically a new community - new building styles, new locations, new ranks, and new people. I was afraid I wouldn't be able to appreciate what and who is here, and wouldn't be able to find a place here, but that fortunately turned out to not be the case at all.
Question 3. Do you have any funny stories from way back when?
The way these questions are worded is making me start to feel old. It was only like five years ago, alright? Anyway, I do have one that Iru so fondly told to me the day I returned, complete with a Soundcloud recording of the event. It was, from what little of it I remember, a late night in May of 2014, where I had gone without sleep for ~40 hours, and I was in TeamSpeak with a lot of people. I'll link the Soundcloud and let it speak for itself, though it's only five minutes of what I think was about an hour of rambling.
Question 4. What made you return and what are your aspirations moving forward?
I was browsing the forum to keep up with what was going on here, and discovered by reading through a couple of resources and threads that the community now has a Discord. I initially wanted to just join the Discord and lurk there for news and updates, but considering my quality of life's improved a lot, and my burnout on Minecraft ended (the two major reasons I had to step away), I decided to involve myself again, and quickly regained my interest and passion for the community and universe. As for my aspirations, I hope to apply for Guide and Moderator in the future, and surpass the level of camaraderie and involvement that I had before.Text Example
Question 5. In your terms what does each role mean about someone, (Commoner, Artist, Guide, Foreman, Designer, Manager, and Valar)
Since this is a multifaceted question, I'll organize my answer to this into a list.
-
Commoners
- The people who've shown that they see MCME as something more than just a Minecraft world to hop on and take a look at, whether that's because they see it as a ongoing achievement that they want to add onto, and/or as a community of friends from around the world that they can hang out and play games with.
-
Artists
- Commoners who lean more toward the former than the latter of what I mentioned before. They tap into the backbone and foundation of our server - building - and for them, it's an art, a hobby, and a skill. They have creativity, but that isn't what sets them apart – it's being able to shape that creativity and make it a reality on the server, just like conventional artists with canvas.
-
Guides
– Commoners who lean toward the latter, they are people who probably aren't very good at building, like me. Even though the community focuses on a build server, they haven't let that stop them, and they've found another way of contributing and involving themselves – tapping into the community aspect. They're constant reminders of what brought us together, and keeps us here – the admiration and passion for Tolkien's story and universe, and the camaraderie most of us have with each other.
-
Foremen
– Foremen are a great combination of what makes Artists and Guides important and unique. They have that creative spark, and the ability to turn into something tangible, but they've also got the organizational and social skills to give other people a chance to do that, in whatever way they can. They're able to make building a communal thing that anyone and everyone can be involved in as long as they can join the Discord. With the way they organize and run jobs, even people who don't have much experience or interest in building can still join and meaningfully contribute directly to the server, while having a good talk along the way.
-
Designers
– Designers are simply what make Artists and Foremen important, taken to the next level. I'm not really sure what else to say, that's as concise as can be.
-
Managers
– Truthfully, this is a new concept and rank to me, and what I know of it only comes from the description of it in the Ranks and Duties wiki article. However, from what I can gather, the Managers are people who have shown to be both competent and reliable, in either building, community affairs, and/or generally speaking. I think, because of this, they're assistants to the Valar for the various aspects of the community and team they oversee.
-
Valar
- People who've shown such commitment, competence, and reliability that they've been trusted by q and the other Valar to oversee an entire aspect of the community, whether it be the Builders, Developers, Guides, or Moderators.
Question 6. What is your favorite thing to do on the server?
Mainly bunnyhopping across rooftops and through the streets of various locations, mostly while hanging out in the Discord. My favorite location is in unruined Osgiliath, next to its largest bridge. That's usually where most people able to teleport to me without asking find me. I also really like to participate in road jobs since that's about the full extent of my building ability.Text Example
Question 7. Milk, Dark or White Chocolate?
Milk, then dark, chocolate. I'm not much of a fan for white chocolate.
Question 8. Anything you'd like to say to the masses?
Happy holidays to everyone, and I wish you the best for your end of the year.
Interviewer:
Soarz
~ Winners of "The Week" ~ ​
This week we have another round of amazing builds and Media posts. We only choose from the best every time, so hard work does pay off. Sometimes it can get competitive and that is what will win a place here. Please give a warm welcome to this Times, winners of this week.
MEDIA Winners:
You guys have been doing wonders again this fortnight, especially givet, and I don't normally give shout-outs.
I no longer have my CPU overheating keeping me from taking screenshots with you guys. Instead, I have a load of Video Team work keeping me busy. If I didn't, I'd totally be conquering the Media Winners, make no mistake of it!
That being said, I'm glad to see we still have screenshotters making excellent content for the #1 section of the MCME Times. If you're having trouble taking good screenshots, be sure to come to me; I can give plenty of pointers. That's all I have to say for today. Good day to you all!
Honorable Mention: I'm not quite sure what's going on here, but it sure looks nice and warm in this shot. Well captured by Givet.
Honorable Mention: Ahh, a Rendul shot that doesn't use Voyager. Angle could've maybe been a bit higher, but I like the way the fog in the back looks here, like in most Rendul shots. The use of Kappa's very interesting, but I think the clouds come off looking a bit odd. Still, nice shot by Givet.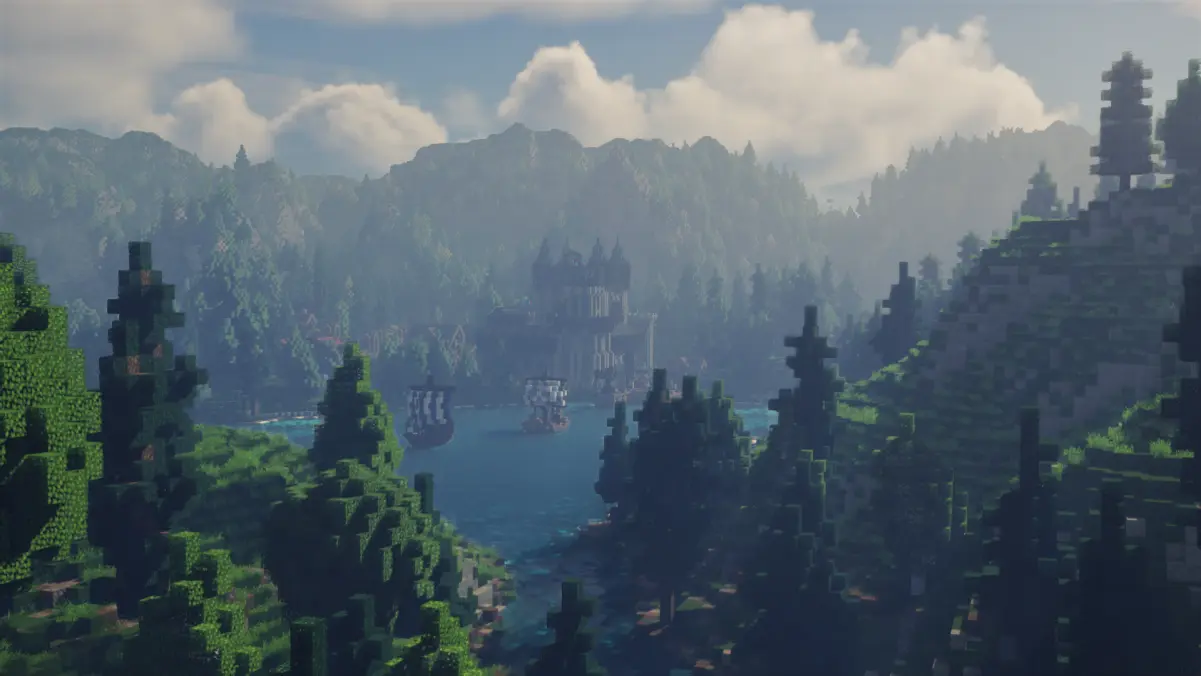 Honorable Mention: Itai has taken a very basic shot here with lighting that isn't very interesting, but the composition and angle are excellent. Good to see use of Spectrum shaders, too. Steelmoar (that's its name, right?) has a fair bit of potential for screenshots.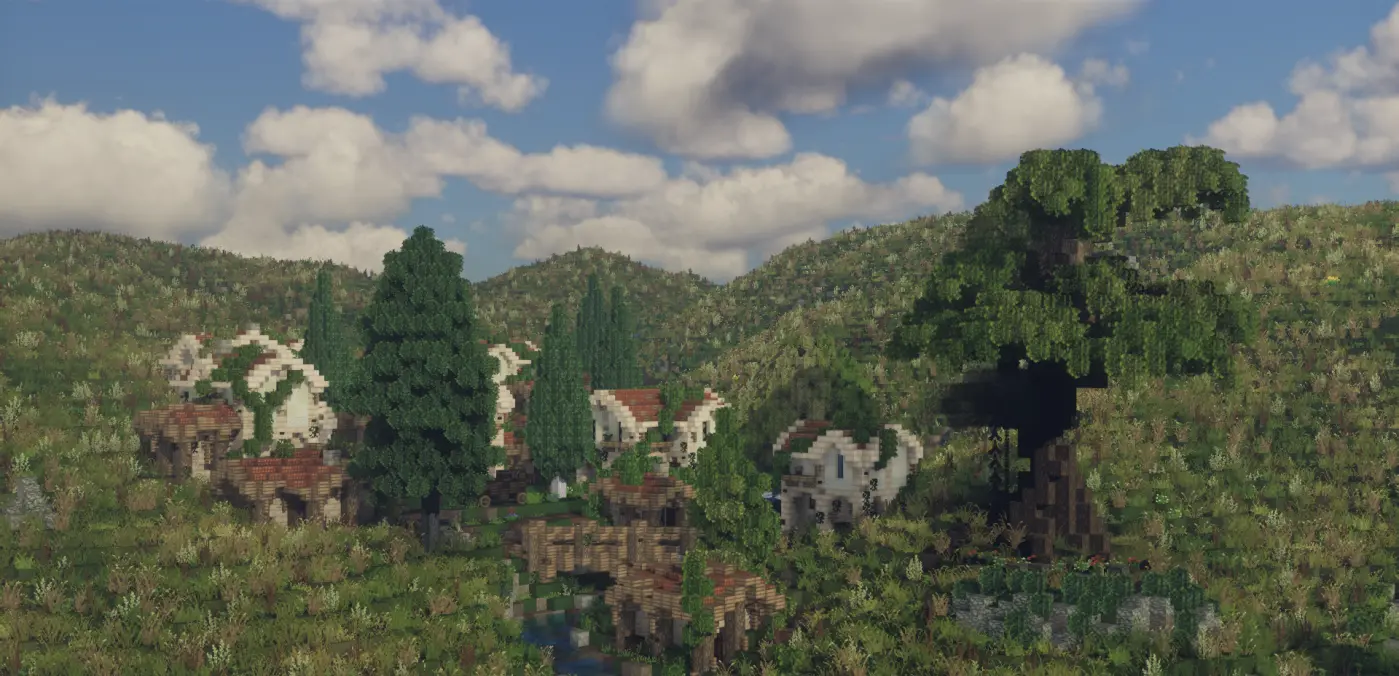 Honorable Mention: As shown before, funny content can make it into the Media Winners too! OddShapedRock captured this happy gathering perfectly. Really puts a smile on one's face.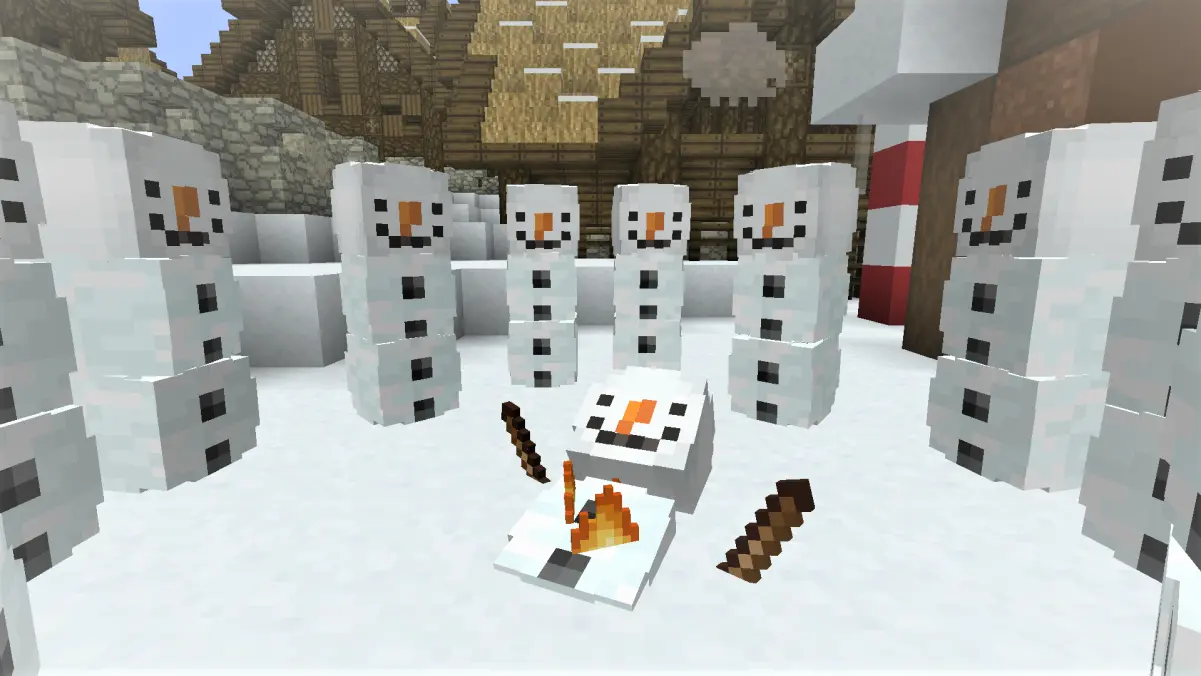 Honorable Mention: Espen's sky is a downside for me, but I can take it when the rest of the shot's this good. I've seen few better shots of the Argonath in my time on MCME. Tone's a bit boring and perhaps it could've used a little less sky, but it makes up for it with the interesting composition and lighting. Good work, Givet.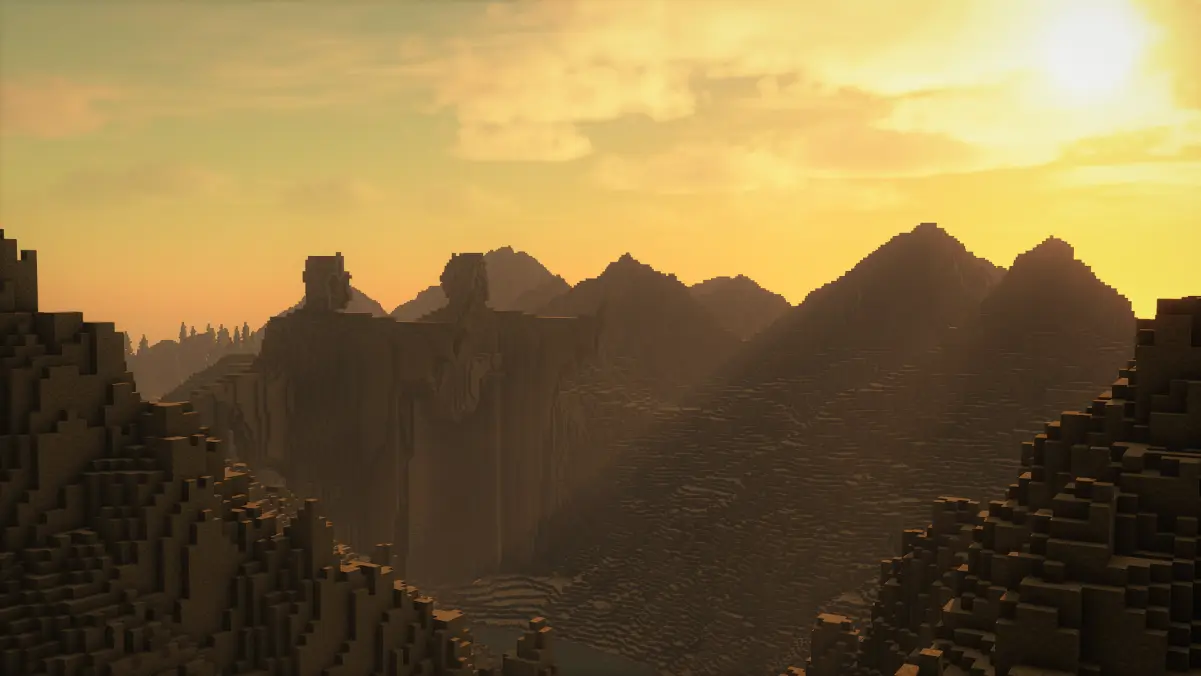 Honorable Mention: Good Annuminas shot here by Itai. I like the way the lighting appears on it here, though perhaps it could've used less contrast. Angle and composition are good, though.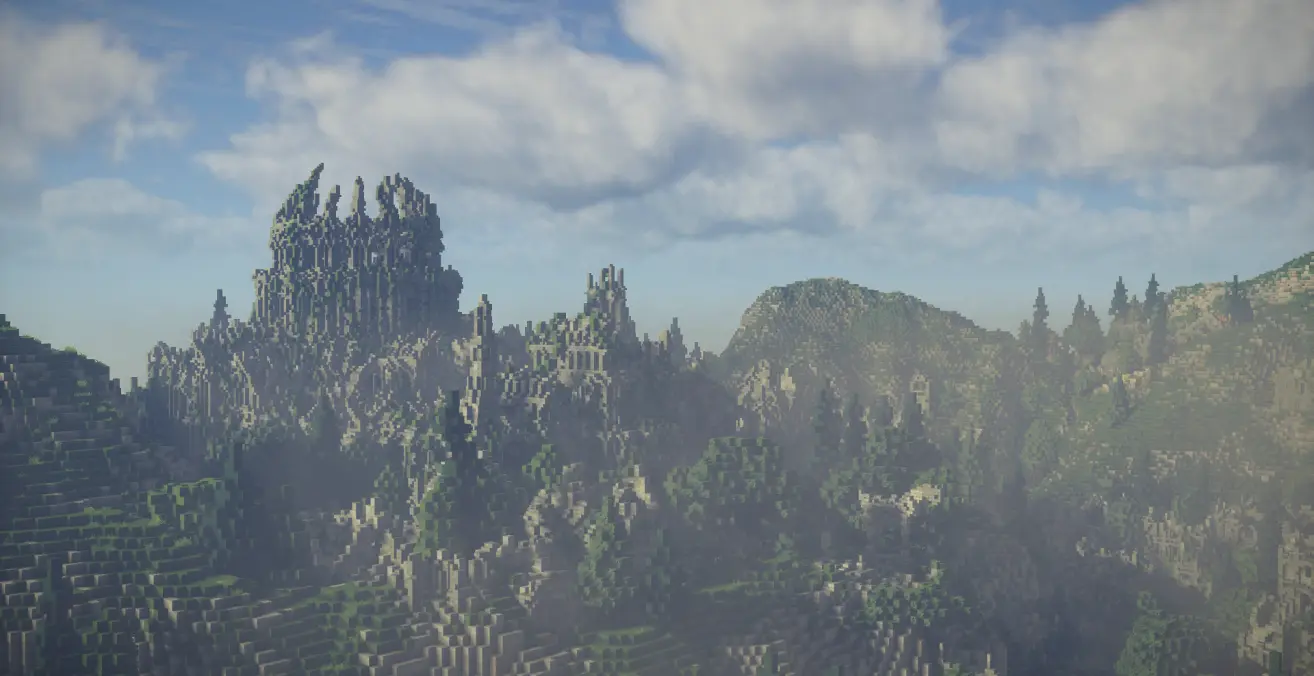 Honorable Mention: While this shot looks rather grainy, I appreciate the interesting tone it has. It appears to me to be Spectrum shaders in use here by Mershy. I do rather like the angle.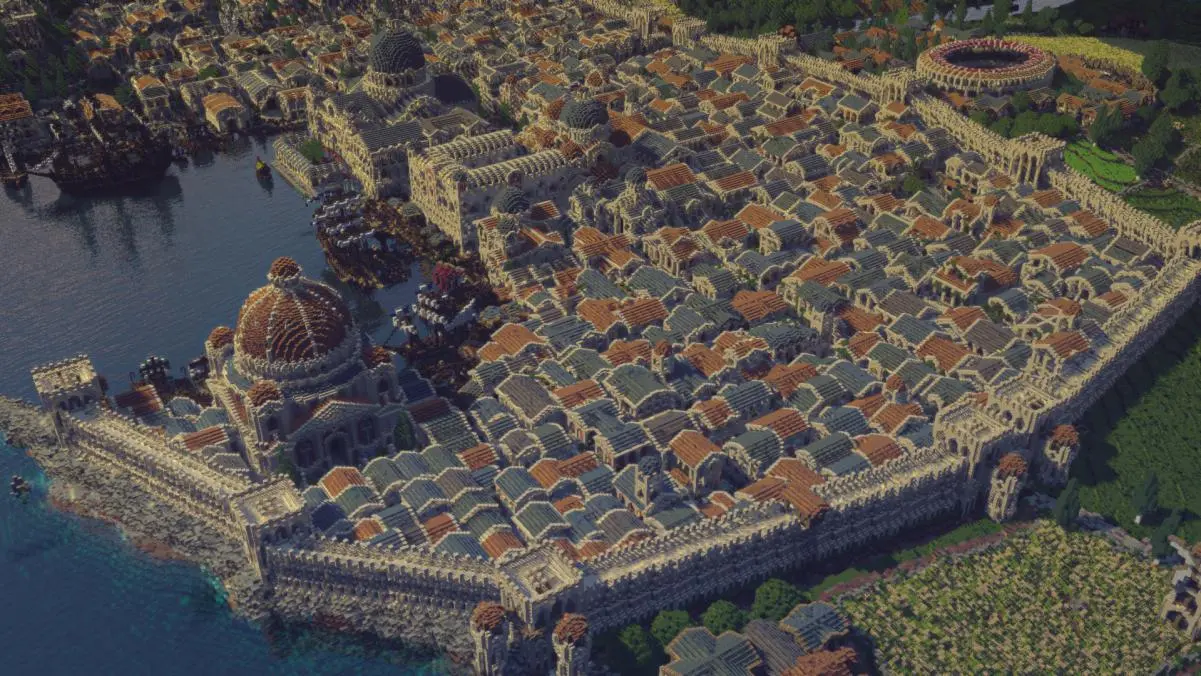 Honorable Mention: New to the scene, HyprNinja managed to get a nice shot of Cyen Manor this fortnight. I do quite like the tone, shadowing work, and the angle, though I reckon the FOV could've used some lowering.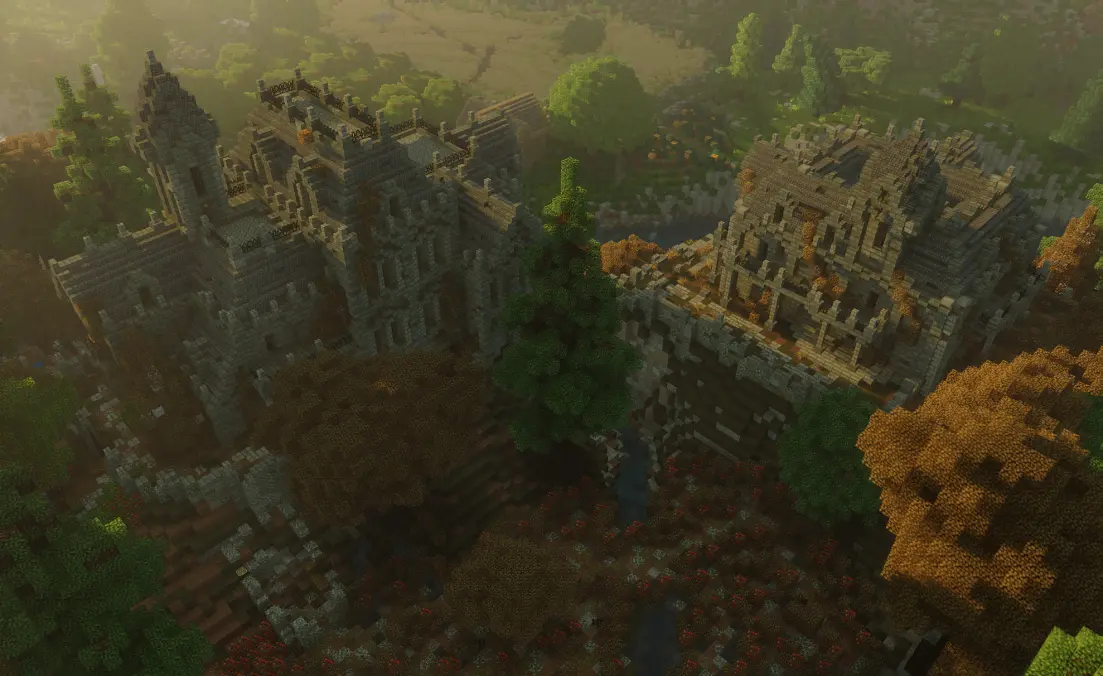 Honorable Mention: You'd think this shot would be the Media Winner, but it honestly didn't feel that original. That fact aside, I do like the shader used here. It works very well for the terrain and we don't see much in the way of shadow issues. Once again by Givet.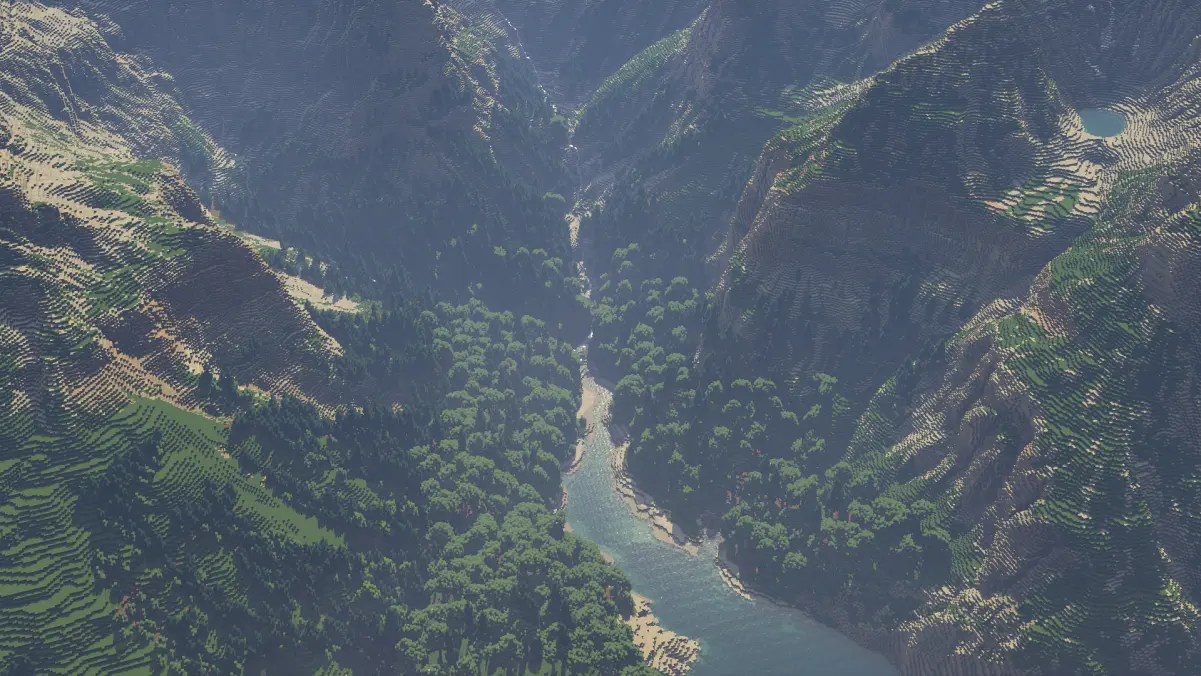 Honorable Mention: A fair few of you may not have spotted this one in #screenshot-feedback, and that would be because it wasn't there. No, this showed up in #video-chat this fortnight. Nice to see Annuminas getting the Ymir treatment from Mershy.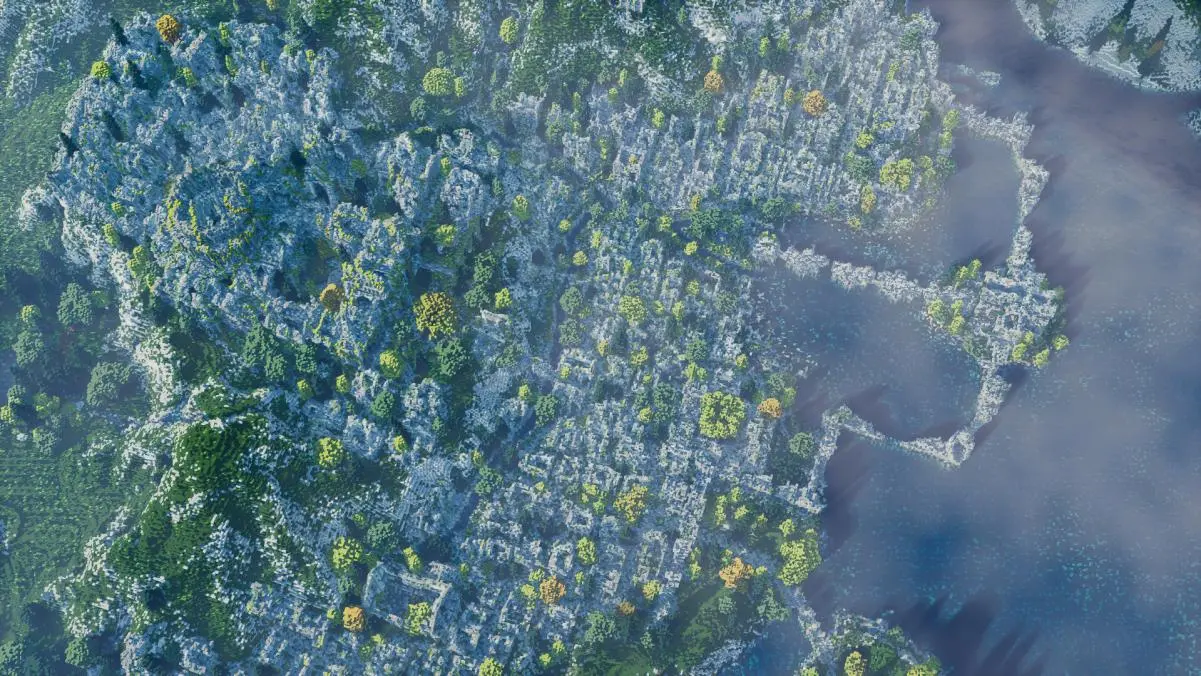 Honorable Mention: Simple? Yes. Good enough for the Media Winners? Oh absolutely. I can't seem to get enough of MCME's snowmen this edition, but this time the shot has an excellent composition and angle. Nice, simple lighting, too. Nicely done, Itai.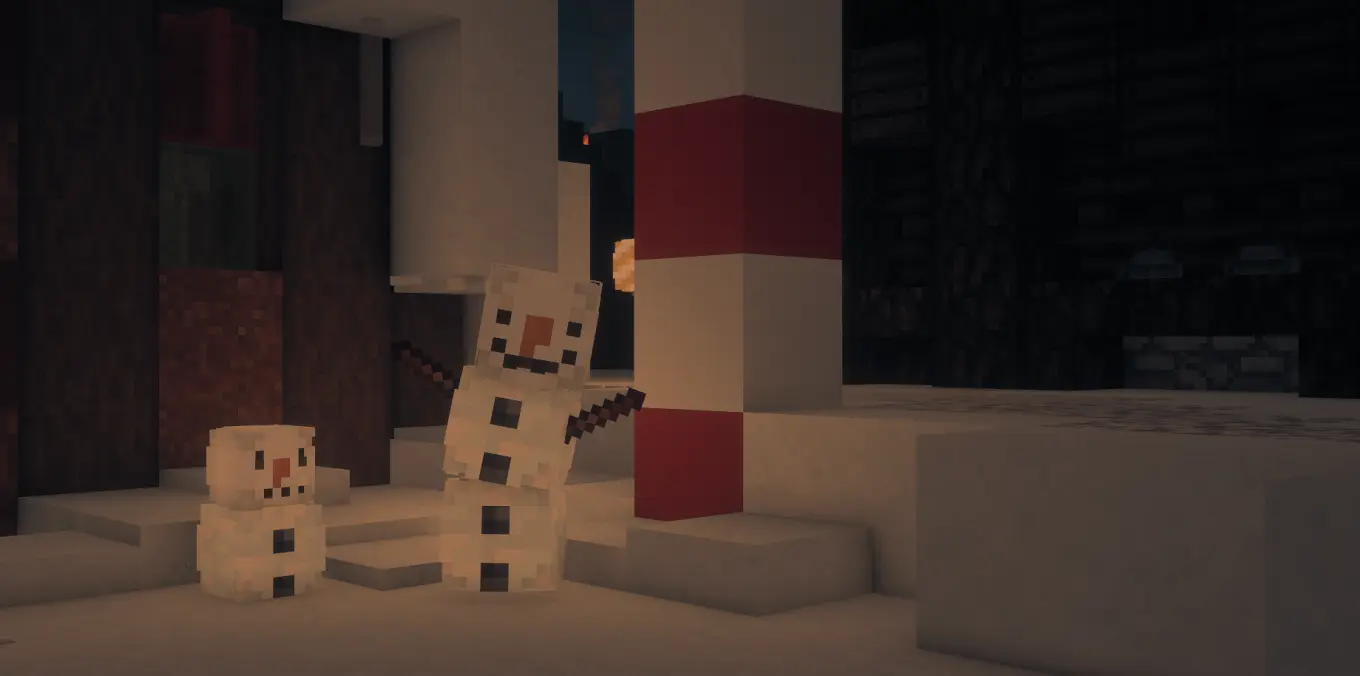 Media Winner: While I still declare Itai to be king of the mountain shots, I think this easily wins the Media Winner of the Fortnight position. Exceptionally good lighting and toning considering it's Kappa shaders in use, and the shadows are neat and tidy. We have some interesting lighting going on in the back and the angle and composition are near perfect. Good work, Givet!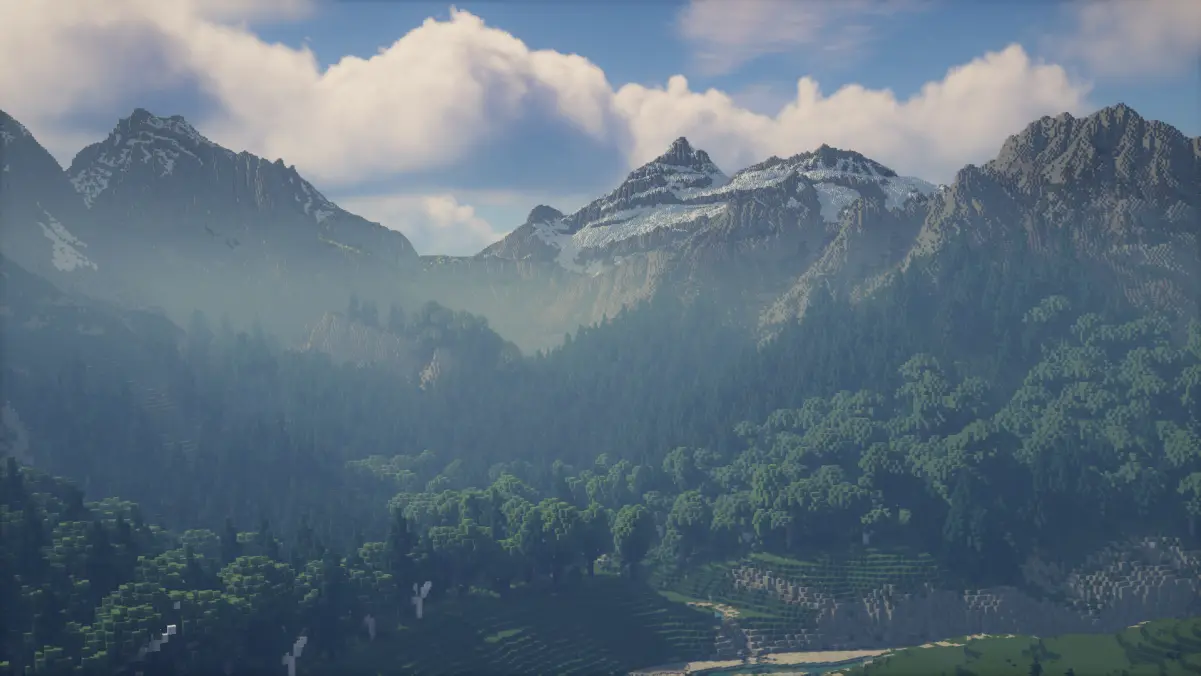 THEME-BUILD Winners
So many good themes those 3 weeks. Very proud of all of you!
If you are having issues copy and paste the link into your search bar.
~ More Media ~ ​
You know us, we love sharing our progress and Twitter is the perfect place. Give us a good follow and always have something to look forward to on your daily scroll. Just to spice it up, comment your favorite parts of our builds at
MinecraftMiddleEarth (@MCMiddleEarth) | Twitter
. You won't be disappointed!
Sometimes you just want to enjoy some quality pictures, we got you covered. Head on over to our Facebook account, try following us there too
Minecraft Middle-Earth
It doesn't matter if you just woke up or after a busy day at work; scrolling through Instagram and seeing a cool project you have worked on, or just amazing graphics from your favorite server on your favorite game. MCME's Instagram is the right place to be. Check it out at mcmiddleearch on Instagram, or
this perfectly good link to take you straight there.
Tired of photos? Well we've got some great videos of new builds, old builds, and events dating back years on our very own MCME Youtube Channel. Find us on Minecraft Middle-Earth on Youtube or follow this
link here
. Don't forget to subscribe and hit the notifications button! You might just be the first to catch our new releases.
But of course, the most important and obviously most used social network is of course Planet Minecraft! Be sure to give us a diamond there. It costs nothing!
Minecraft Middle Earth Minecraft Server
~ Closing Statement ~
Its snowy season so make sure you keep warm and always have a good cupa Yorkshire tea on standby (Sponsored by Mershy). Its a joyous season as well so i hope everyone is doing well and is keeping good even in a world of lockdown. I hope this edition warmed your heart a bit and we look forward to seeing you again in two weeks with another merry edition.
Don't forget to Like Comment and of course Subscribe! - Soarz
Great job for the Times Team, who did what they had to do, great job!
Quote from JRRT
"I sit beside the fire and think of all that I have seen, of meadow-flowers and butterflies in summers that have been; Of yellow leaves and gossamer in autumns that there were, with morning mist and silver sun and wind upon my hair"
The Official MCME Times
mcmiddleearth.com​
Last edited: