Happy Birthday MCME!
Its been a long journey!

Editor's Note by Soarz
Welcome back fellow readers, we have a special edition this week! We celebrate nine years since the start of MCME! Its' been a long path and we have lost many great people, but in return we've gained many talented people. We couldn't have made it this far without their determination to building what they loved and now that we have the torch they passed down, it's our task to continue what they started. With that in mind we started our events for the Anniversary, and like every year they are going great! Sit back and enjoy another great edition, and don't forget to check out the new theme build!
~ Project Progress ~ ​
Anorien - Lead: @Oberanio | In Progress
Report by _Lord_Of_Squids
The boys have been hard at work over in Anorien. Andrewpioneer has continued work on his castle and a quarry near Dol Caranthan has been completed! Progress will continue in the coming weeks.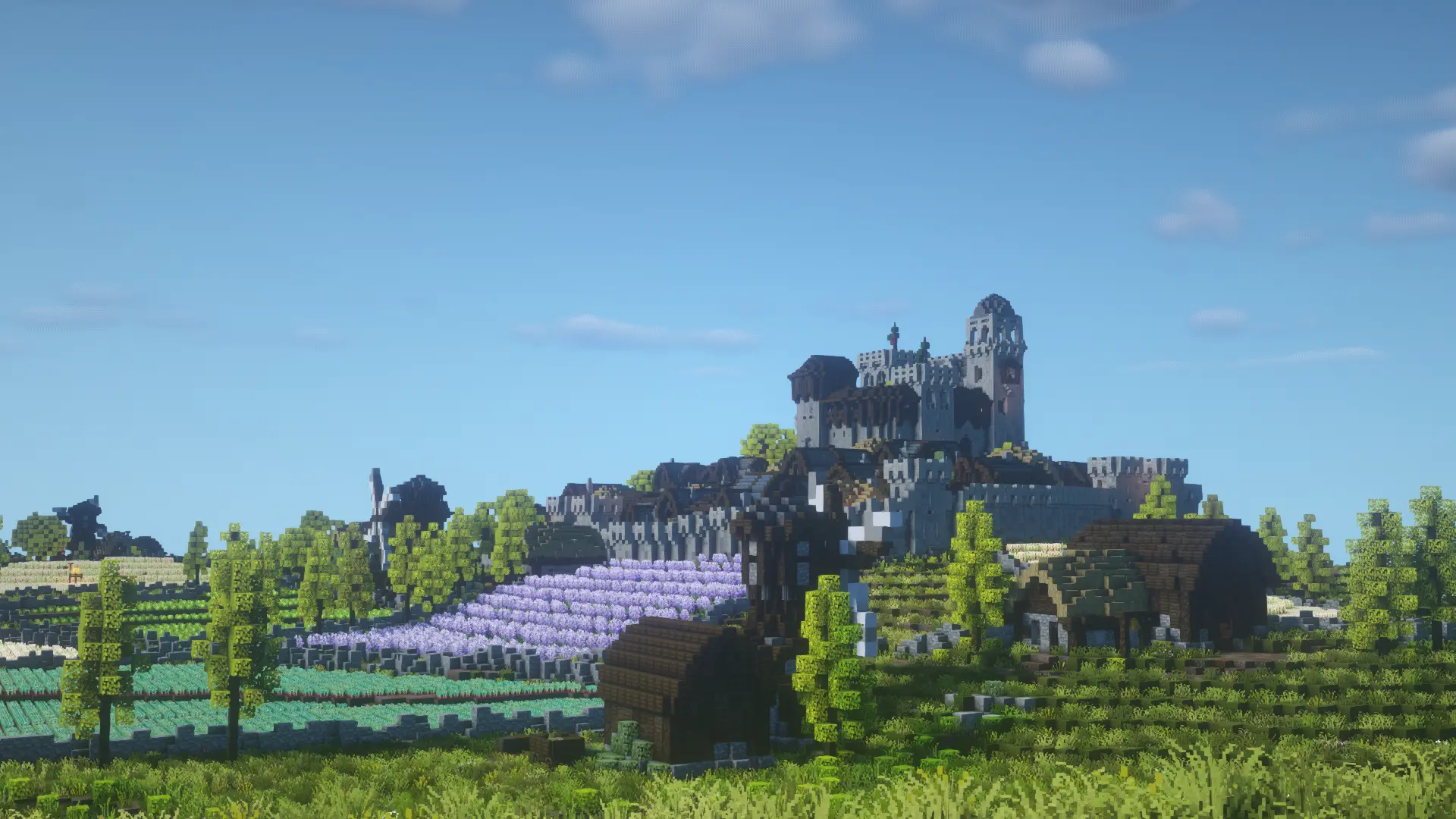 Misty Mountains – Lead:@Finrod_Amandil | In Progress
Report by NicovicTheSixth
The mountains are expanding and terrain is being worked on near the Gladden Fields. Furthermore, there have been a few jobs around this area on the streams by our good designer Wroxxite!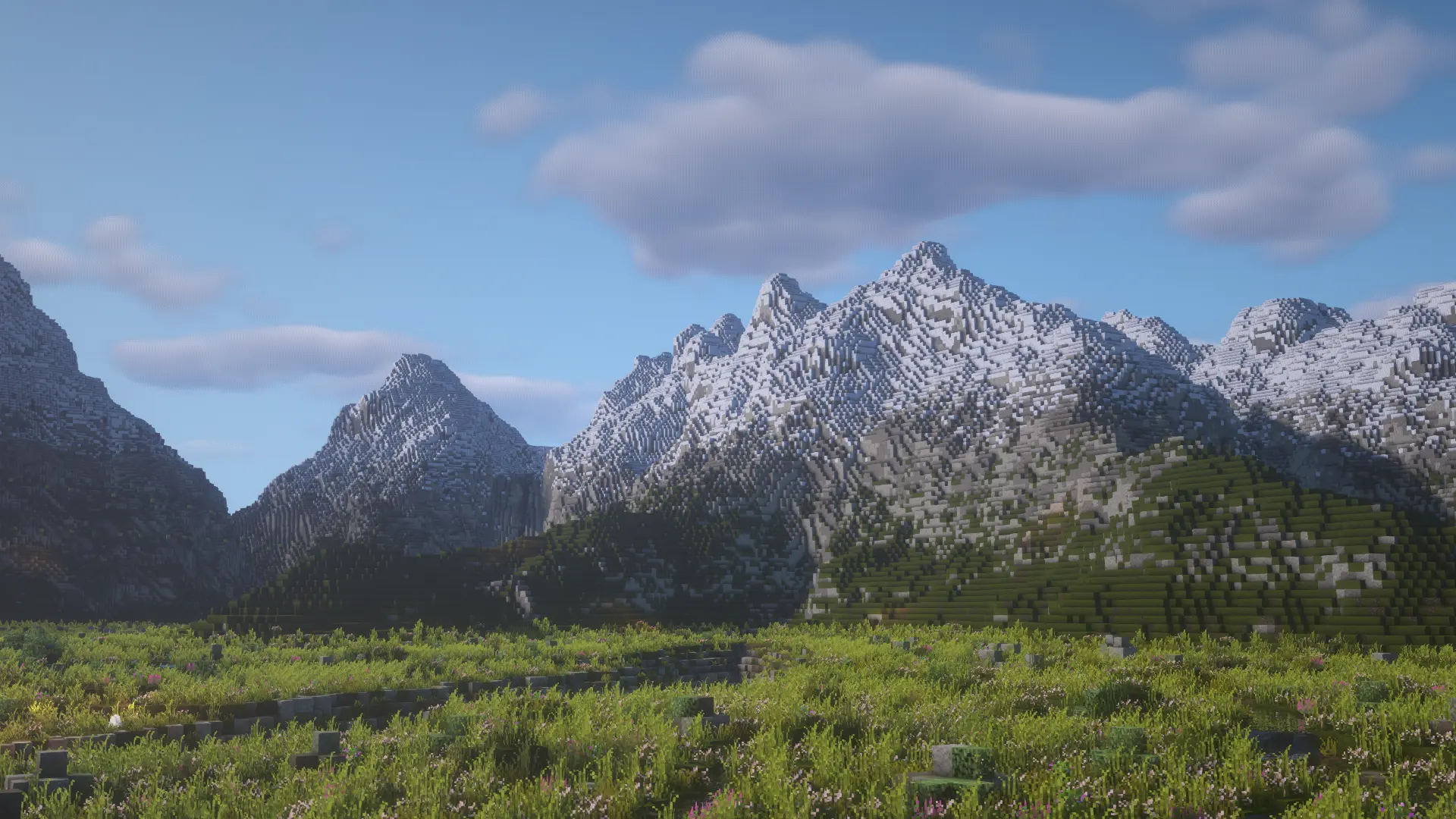 Lond Daer – Lead: @Ivan1pl | In Progress
Report by NicovicTheSixth
Lond Daer's planning is slowly but surely being made, it currently is about 20% done and is being worked on continuously. Other than that, there is a near finished resource pack for 1.13 ready to work on Lond Daer.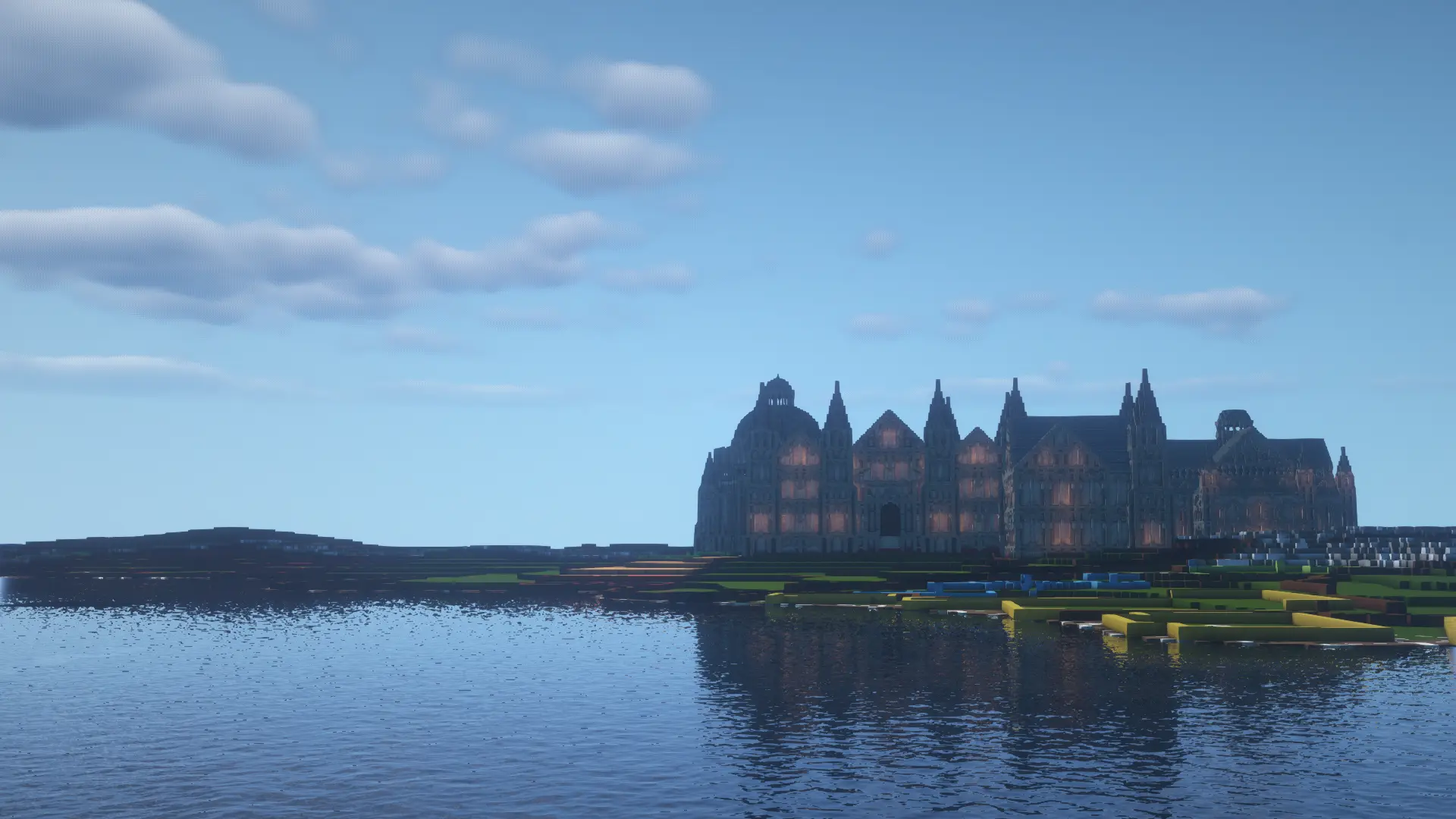 Moria: Fellowship's path – Lead: @DoctorDaom | In progress
Report by NicovicTheSixth
Since Napoleon's return we have had some activity in the central treasury. Napoleon is busy conceiving and planning, so soon we will see some other epic hall. Other than that there is a cave which is nearing completion by Darki. Furthermore, there has also been some more resource pack work by NicovicTheSixth along with some caves. Lastly there has been some voxeling by Oberanio in a cave between the great mines and Bart's dwelling.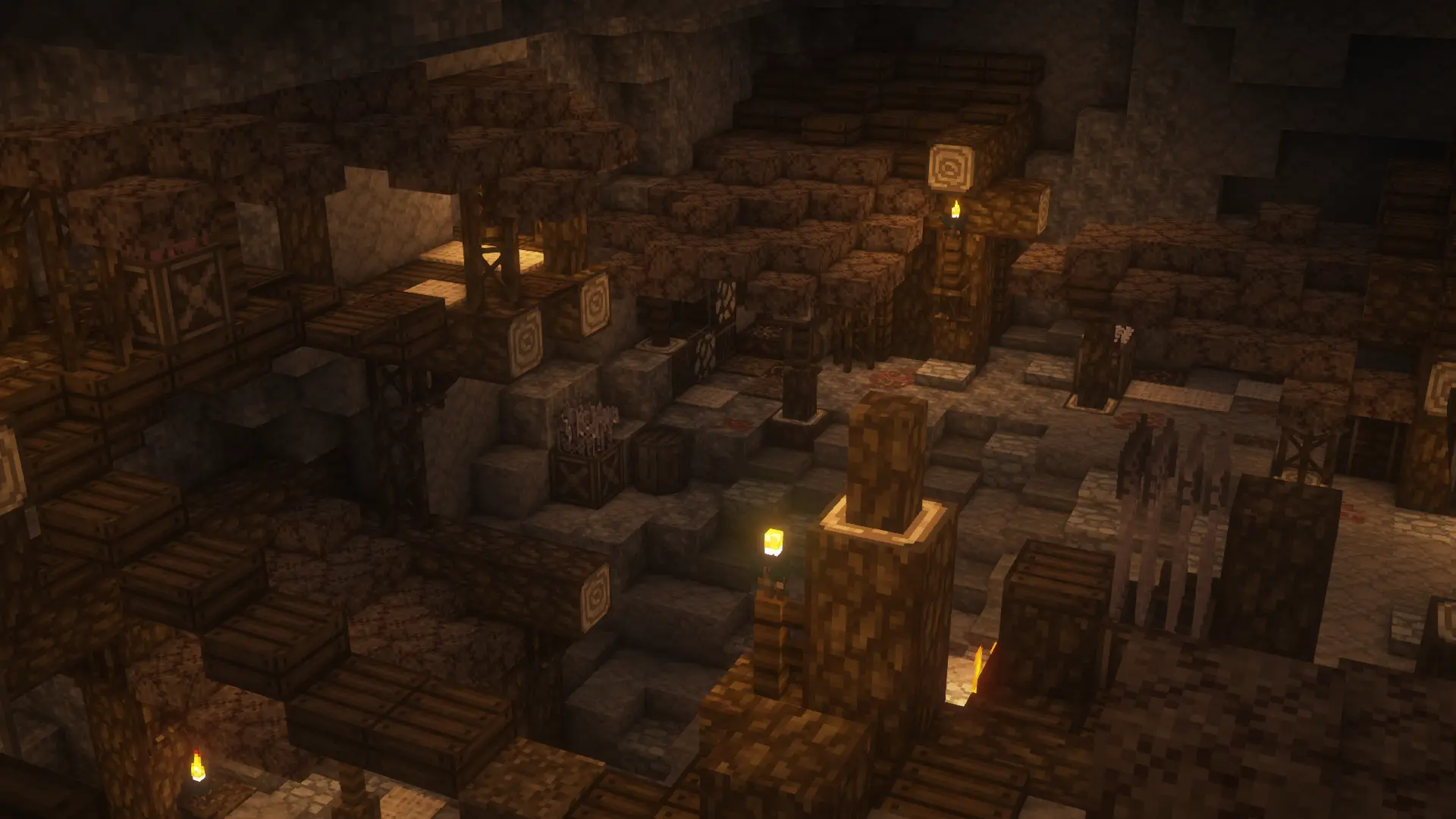 Osgiliath – Lead: @ooitsbirdo | In progress
Report by FoolhardyFish
Progress within Osgiliath continues at a steady pace. Many of the people who were involved with Section 3, and many more, are now offering their time to complete plots within Section 4, which is very much appreciated. As I previously mentioned in my vegetation update, a few houses have already been accepted, with alleyway vegetation starting to be completed by myself and the majority of the split-up areas have been taken up by an overseer, therefore substantially increasing progress.
~ Texture Development ~ ​

Report by TotiGonzales

One of my main focuses has been the new Eriador rp lately. As many of the Mordor textures overlap with the ones we will need for Lond Daer, I've been focusing on organizing the new Eriador rp and planning the change to the URPS (Unified Resource Pack Structure).

As many of you probably expect, Belfalas should pick up work again after the update so bart and I seeked the help of our favorite botanist Arkengarde to help us put a list of plant textures together.

Update our resource packs to mc 1.13

As we are getting closer and closer to the 1.13 update our rps need to be ready too. I've spent a lot of time fixing bugs with models and testing the performance of certain blockstates the past week. I do realize that there are bound to be more bugs that I have not yet discovered but which you guys will once we updated. As of now this is the state of the rps:

RP update status (

on hold

,

in progress

,

finished

): Lothlorien
Eriador
Rohan

Gondor 2

(old Gondor will not be updated)

Mordor
Dwarven

The Gondor RP is as good as finished. Only thing left is to compile the last snapshot with the latest bug fixes. With the Dwarven rp it is still a bit unclear as to what needs to be fixed but I'll get to that next.

~ Plug-in Development ~ ​

Report by Eriol

Update MCME to MC 1.13

Nice progress on the update! Moria world conversion requires a very different procedure than the main world conversion. This is due to the different block uses in Gondor and Moria RP. We had to compile a complete new list of block replacement for the conversion, but it's all done now! All world conversion procedures are planned out and well tested.

I'm now double checking all plugins for MC 1.13 and compiling a full checklist for the update.

A BungeeCord Network for MCME

q220 and I put a lot of work in setting up a Bungee network. Each world will be on a separate server. This turned out to be much more complex than first expected. Well, we have a quite ambitious goal: You all should (almost) see no difference!

Chat, permission and server statistics will be linked, switching between the servers will work by /mvtp command, even automated teleportation between main world and Moria will continue to work.

We first started to work on this because of the server lag during the Node Hype. But the Bungee network will have a huge benefit for the 1.13 update too. The plan is now to update the server one after another while all other worlds will stay open for building. With ViaVision plugin it will be even possible to switch between 1.12 and 1.13 worlds without relogging.

A Project Plugin

Fraspace started to work on his Project Plugin which will keep track of all projects on MCME. It will log jobs, working hours, people who participated and some more statistics. For all details read the

>>project plugin proposal

. If you have some more ideas, post in that forum thread!

~ General Announcements ~ ​

Become a Donor

Hey guys! As usual, we need donations to keep the server running, so please help out if you can!

Viewing Donation Drive: Community Costs

Our Donors

#MCMEdoesnotrunitself

#NEWS


Anniversary Events:

Over the past few weeks we have started to have our Anniversary Events to enjoy how far we have come. So far we have had our Hide and Seek event that was a blast, some were good hiders but there were also many who came up short. Next we had the Shire pig race, we raced across the shire on the back of . . you guessed it - PIGS!! It was really quite the experience to be honest. And how could i forget our Great Lore Tour, were Waterice_man lead us through Middle Earth and showed us around in great detail, But don't worry - its not over yet! You can still catch him wandering the wilds of Middle-earth. More events will continue to happen throughout this week so keep an open eye on our discord and on the forums for updates.

Instagram: 700 Followers!!

MCME wouldn't be anywhere without members and gathering them is easy when they come to us. So our Media team has been working hard to get us 700 followers!! and they are growing fast!

Report by Soarz

Sadly this week we do not have any new rank updates. People are still putting in applications but we are just going through the tests for them. I'm sure we will have a couple for you next week!

Member Interview

Interview with @SamfriesTaranoc

Question 1. What made you want become a Guide?

When I first joined the server, I was (and still am) a senior member of a build team for youtube, and I was looking for a break from building. I liked the people on MCME, and love Tolkien's work, so Guide was a perfect fit.

Question 2. Who is your favorite player and why?

My favourite player would have to be Raffyyy (and not just because I'd get demoted if it wasn't). He was one of the first people to be really supportive of me, mentoring me when I was a new Guide, and later doing Tolfalas Untamed which was fun.

Question 3. What's your favorite place on MCME?

My favourite place on MCME would have to be the Melon Wreck. It's a very cute little build, out in the ocean, and it's not very laggy. I remember spending quite a bit of the summer on it, as the server was straining under the influx from the Node/Fake News/Memes event, as it was the only place that wouldn't overheat my computer.

Question 4. What's a piece of Lord of the Rings lore you are proud to know?

The best piece of Lord of the Rings lore I know is that Queen Berúthiel had 9 black cats who spied on the people of Gondor, and one white cat who spied on the black cats. I learnt it thanks to Smaug asking various questions related to it on various trial tours I've been in, so keep it in memory all you guide applicants out there!

Question 5. What is the best thing you've done on MCME you are really proud of?

My favourite thing I did on MCME is the aforementioned Tolfalas Untamed, with Raffy. We somehow managed to wrangle our schedules together for ~6 episodes of unscripted nature documentary, with such memorable beasts as the "Jona Dolphin". Unfortunately, the successor, Anfalas Untamed, was canceled after the first episode, though maybe someday we'll bring it back.

Question 6. What made you join MCME and why did you stay?

I joined MCME at first from Welsknight's tour of the server, did a job run by Bart in Dol Amroth, then forgot about MCME until Keralis and Docm77 did their tour, after which I returned, realized I'd been on before, and was so struck by how nice and helpful people were that I stayed. I have Asperger's Syndrome, which affects my capability to read social cues, but also allows me to learn a lot about my areas of interest quickly (Middle Earth being one of them), and so MCME was a perfect place for me to indulge my nerdy interests, and also not have to worry about misinterpreting body language and tone of voice.

Interviewer:

wazowskithewhite

~ Winners of "The Week" ~ ​

We got some good ones as always. Make sure you show some special recognition towards the winners of the week! They've presented exemplary displays of our server's creative potential! Give a hand to these winners!

MEDIA WINNERS:

After a couple of stagnating weeks, this fortnight came with spectacular screenshots. Greatly thanks to V1rtuou5's promising screenshots, and obviously thanks to our inexhaustible usual photographers: Mithril (who also made amazing screenshots for the project updates in this Times edition!), Xmine, Raffy, Duke and TyGl. Meshy, Bartel, BlancGandalf and Creeper also gave a go at some shots.

Don't blame me for including too many honorable mention, blame the people above.

If you are interested in making crazy screenshots as well, do not hestitate to ask the pros for advice in the #screenshot-feedback channel in our discord!

THEME-BUILD WINNERS:

This week we had a themed build that lasted for two whole weeks: Dol Guldur. People spent lots of time on this one, but only one person could win. With that being said, please congratulate this week's winner!



~ Question of the Week ~ ​

This Week's Question:

{Question}

Farmer Maggot owns 3 dogs that he used to keep people away from his land. What were the names of the 3 dogs?

Question: {Question}
Despite the films adaptations of the books, What were the real causes of death of Saruman and Grima?

Correct Answer: {Answer}
Grima slit Saruman's throat with a hidden knife. He quickly tried to escape, but was shot down by Hobbits with bows and arrows nearby.

Congratulations to @Mithrilled for correctly answering last week's question first Presented by:

Raffy

~ More Media ~ ​

Woop woop! Everyone's favourite part of the times has returned again! Huzzah! We gotta kick off this with the usual twitter. Be sure to give us a "hello!" at

MinecraftMiddleEarth (@MCMiddleEarth) | Twitter

. Who knows, Cookies may be involved!

Twitter is not the most popular "social platform", so for you "yooves" with a trendy Facebook account, try following us there too

Minecraft Middle-Earth

But of course, the most important and obviously most used social network is of course Planet Minecraft! Be sure to give us a diamond there. It costs nothing!

Minecraft Middle Earth Minecraft Server

(What do you mean Snapchat is more popular than Planet Minecraft of course it isn't)

~ Advertisements ~ ​

Artist

Ahh yes. We all know the question. "How can I build?", As well as the responses "You can try a theme build" and "You can take part in jobs." The other answer is "Apply for Artist", and the last option is by far the most exciting. Being able to build in your favourite places all the time. Sounds awesome. We can never have enough Artists, and with a wide range of current projects, there's plenty for you to do!
Are you inspired to join MCME's main build rank? You can apply for Artist/ today on the forums! The Assistants, Designers and current Artists will work with you and help you on your journey.

Guide

Or perhaps, you're not a builder. Well. That's not a problem! Becoming A guide is obviously the better option anyway. As a Guide, you're the forefront of MCME, and there's no greater feeling than when someone says your tour was awesome. You don't actually have to be a lore nerd either, you'll pick up on lots really quickly.
When you join the Guides, you'll be giving tours, running minigames and testing players in lore quizzes, or if you prefer less "on the spot" stuff, Guidebooks are obviously your zen, or helping to tell MCME about MCME by writing up articles in the times. You'll also plan help plan events such as The Summer Events and The Anniversary Events. We hope you join us soon, because us Guides really would love some more of us. What're you waiting for?
Just click Guide and apply today!

~ Closing Statement ~

And that's It! We're now smack bang in the middle of the anniversary events, and as the days turn cooler and shorter, what better way to pass the time than on MCME? Don't tell me you have other priorities...

Great job for the Times Team, who did what they had to do, great job!

Quote from JRRT

"If more of us valued food and cheer and song above hoarded gold, it would be a merrier world. "
The Official MCME Times
mcmiddleearth.com​
Last edited: