Nine Years and Counting!
Its been a journey but its not over just yet!

Editor's Note by Soarz
It's all coming full circle once again and we are ready for it. Nine years doing anything can be hard and we have gained and lost many people over the years. But we take what they left us and move forward starting were they left off. With Eriol handing Head guide to Raffy and Credoo giving the crown to Smaug we have more traction the ever before. We were moving at a good pace but i see that we will be going even faster with the new lines of leadership we now have. Anyways this edition is full of twists and turns that I'm sure you aren't ready for. Sit back and enjoy another exciting new edition of your favorite news letter!!
~ Project Progress ~ ​
Anorien - Lead: @Oberanio | In Progress
Report by _Lord_Of_Squids_
Oberanio and the gang are hard at work digging streams over in Anorien, with vegetation being held off until 1.13. Ober completed a nice little village and another one is underway. The team has thought up a nice concept for a reboot of the Rammas Echor walls which will be much more lore accurate than the previous version. Progress is never ending here!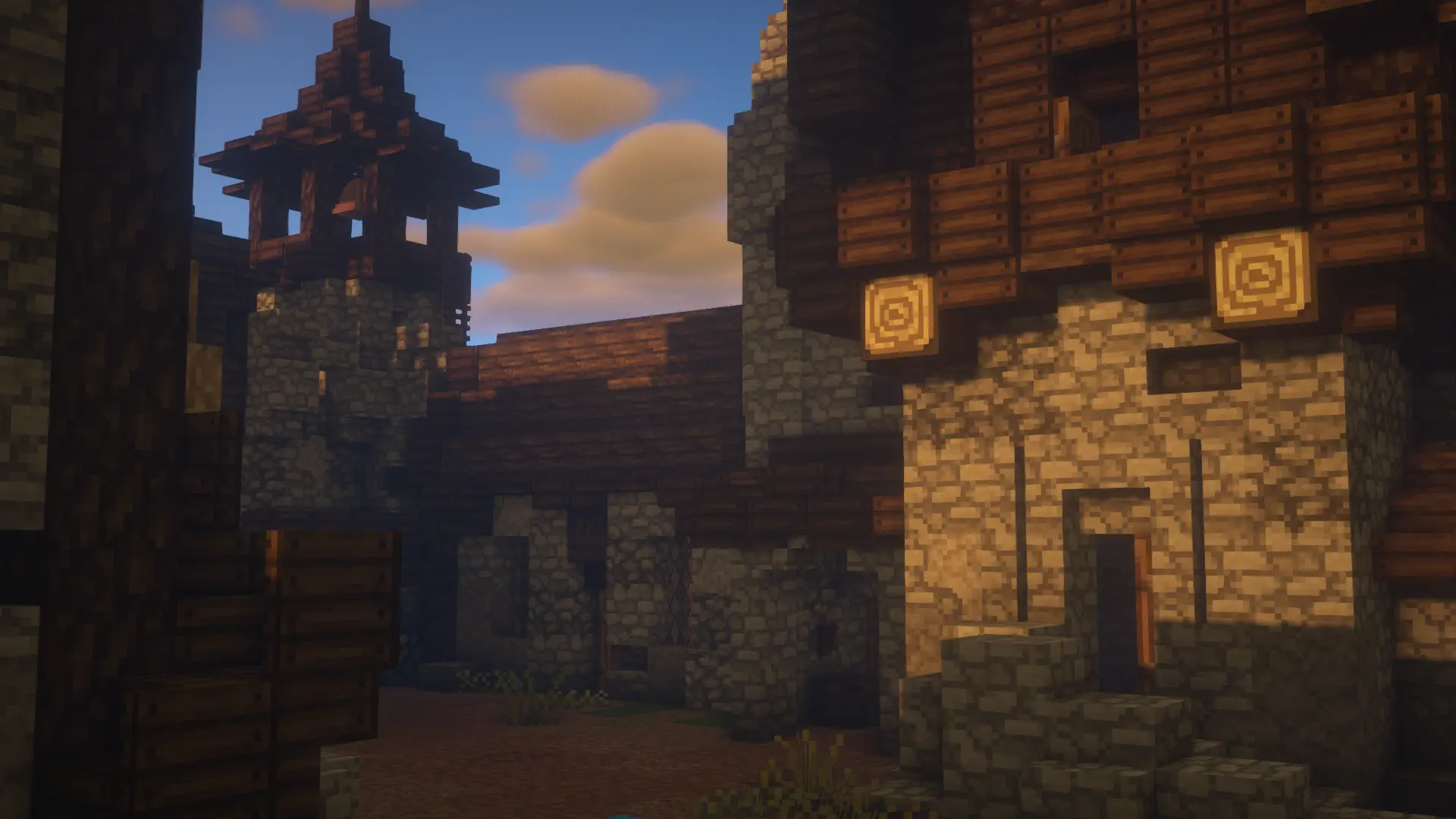 Misty Mountains – Lead:@Finrod_Amandil , @barteldvn | In Progress
Report by NicovicTheSixth
Sadly Finrod has been really busy with real life, so there has been no notable progress here.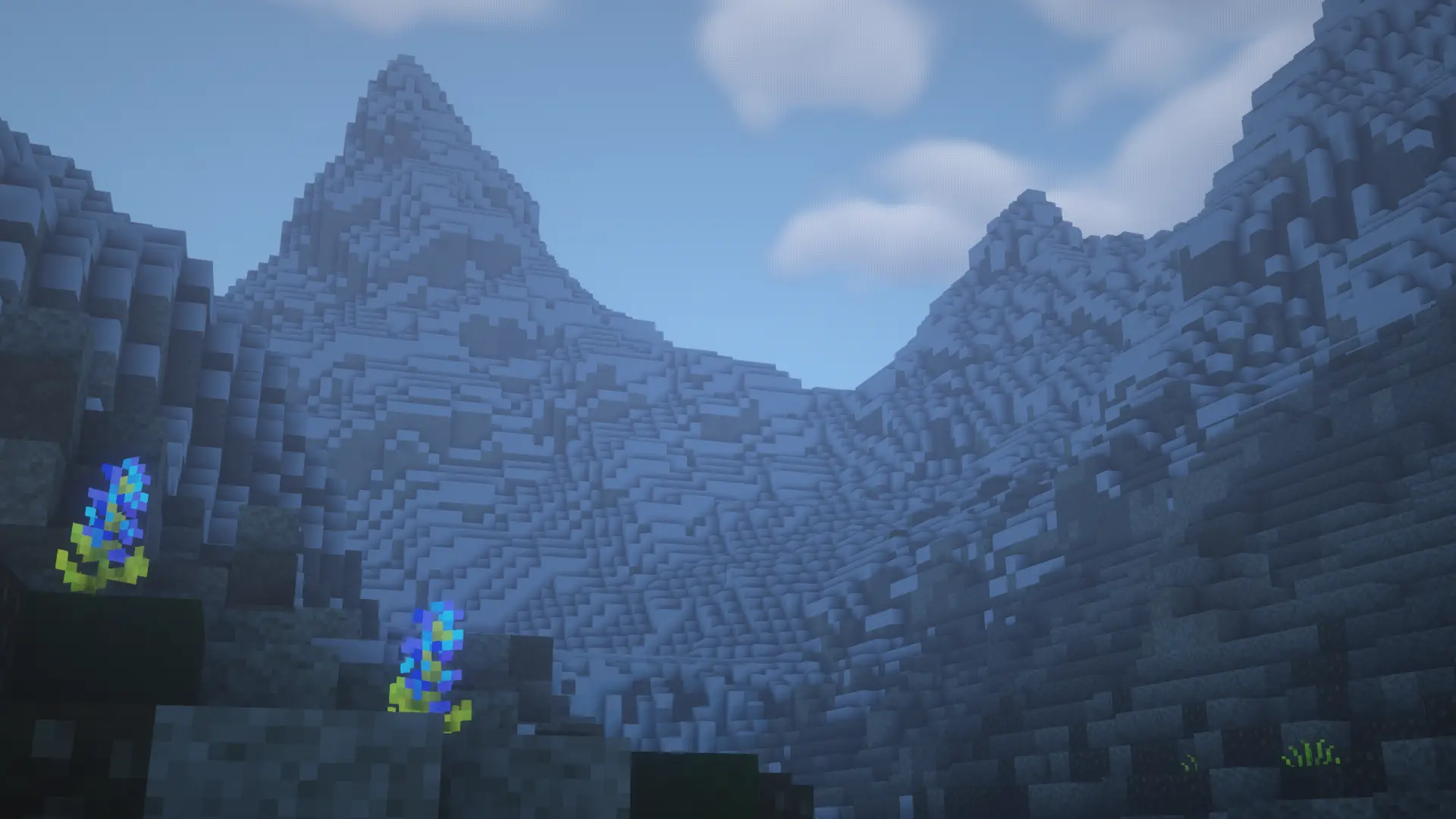 Lond Daer – Lead: @Ivan1pl | In Progress
Report by NicovicTheSixth
Lond Daer planning is developed further, and so far the wait is still on the update, be sure to be primed, so we can knock it out of the park!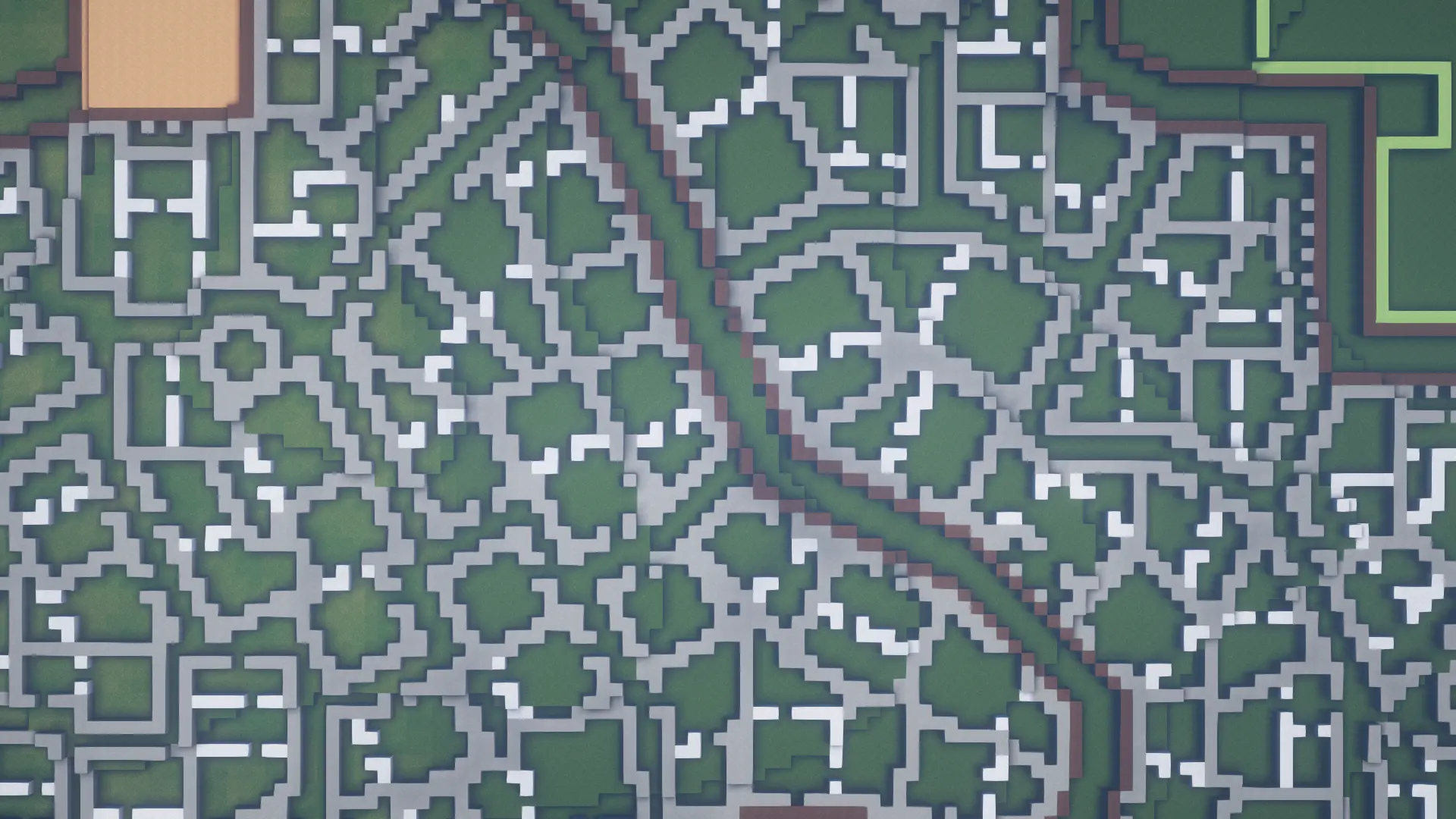 Mordor – Lead: @barteldvn | In progress
Report by TotiGonzales
Oh a Mordor update?! Well it's nothing substantial but nevertheless an update.The past month I've been working on a resource pack structure. Basically writing down what texture every state gets and and making inspiration albums for the textures that have yet to be created from scratch. This of course has as end goal the possibility of giving out texturing work to other texturers without babysitting them too much to achieve what I'm looking for. At the same time bart has been working on improving our Mount Doom. He has been experimenting with World Machine terrain generation and getting some very impressive results. Maybe he'll be ready to share them soon...
Moria: Fellowship's Path – Lead: @Doctor_Daom | In progress
Report by NicovicTheSixth
Moria has had some progress recently, crystals are being crystallized, Daom is styling and Napoleon has returned, however there is one other return to Moria, yes, it is Darki! Darki has started a cave, thus Moria continues and gets ever closer to completion.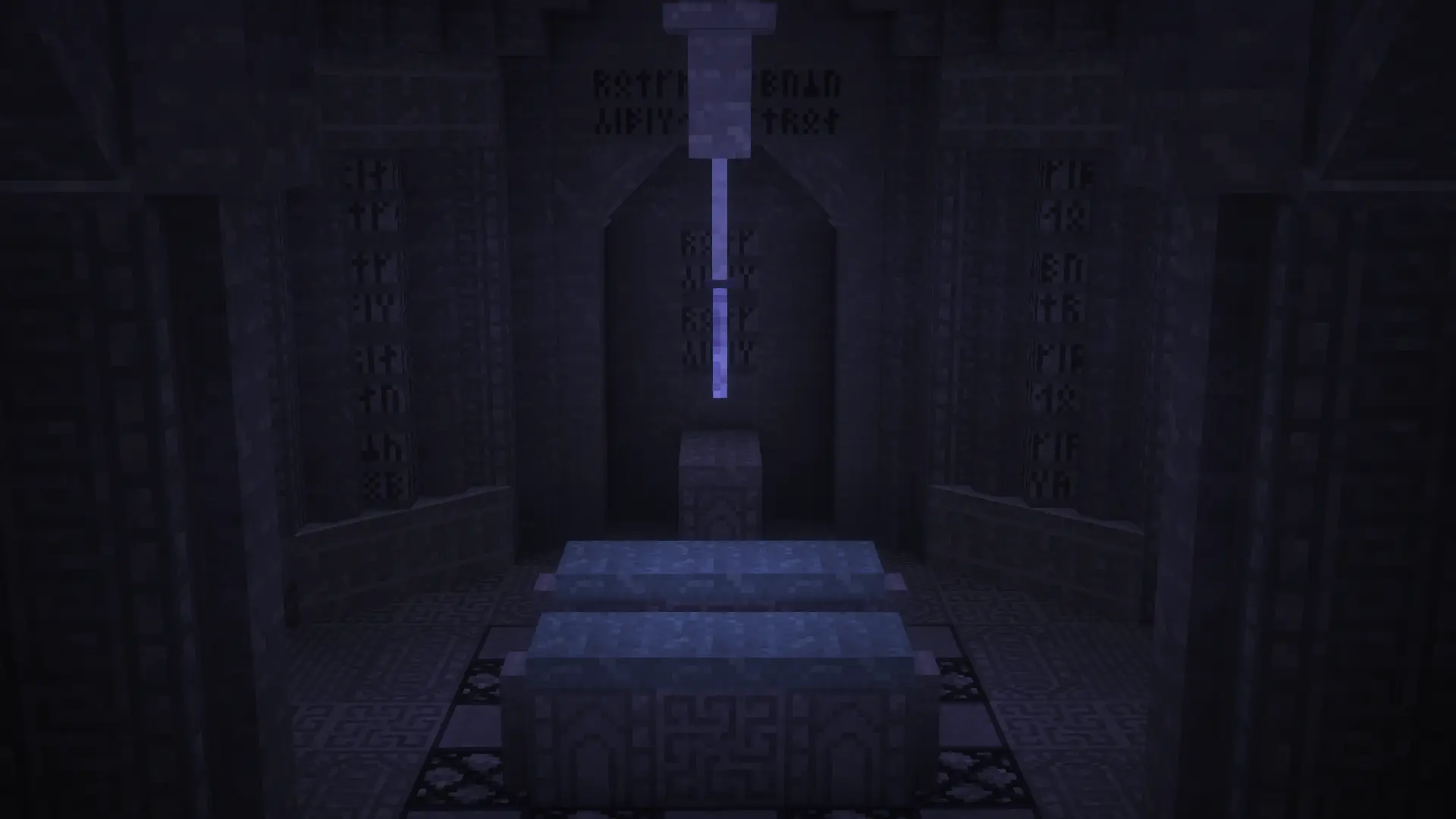 Osgiliath – Lead: @ooitsbirdo | In progress
Report by FoolhardyFish
As some of you may know already, Section 3 of Osgiliath Vegetation is close to completion. So, with the finishing touches being added, i would like to give a huge thanks to all those who have contributed, from Commoners to Head Builders your help was very much appreciated.
Progress upon Section 4 is now in full swing and plots are starting to make a more prominent appearance upon the final part, Vegetation within the Dome of Stars continues steadily, with Xmine, Bart and a few others completing floor after floor.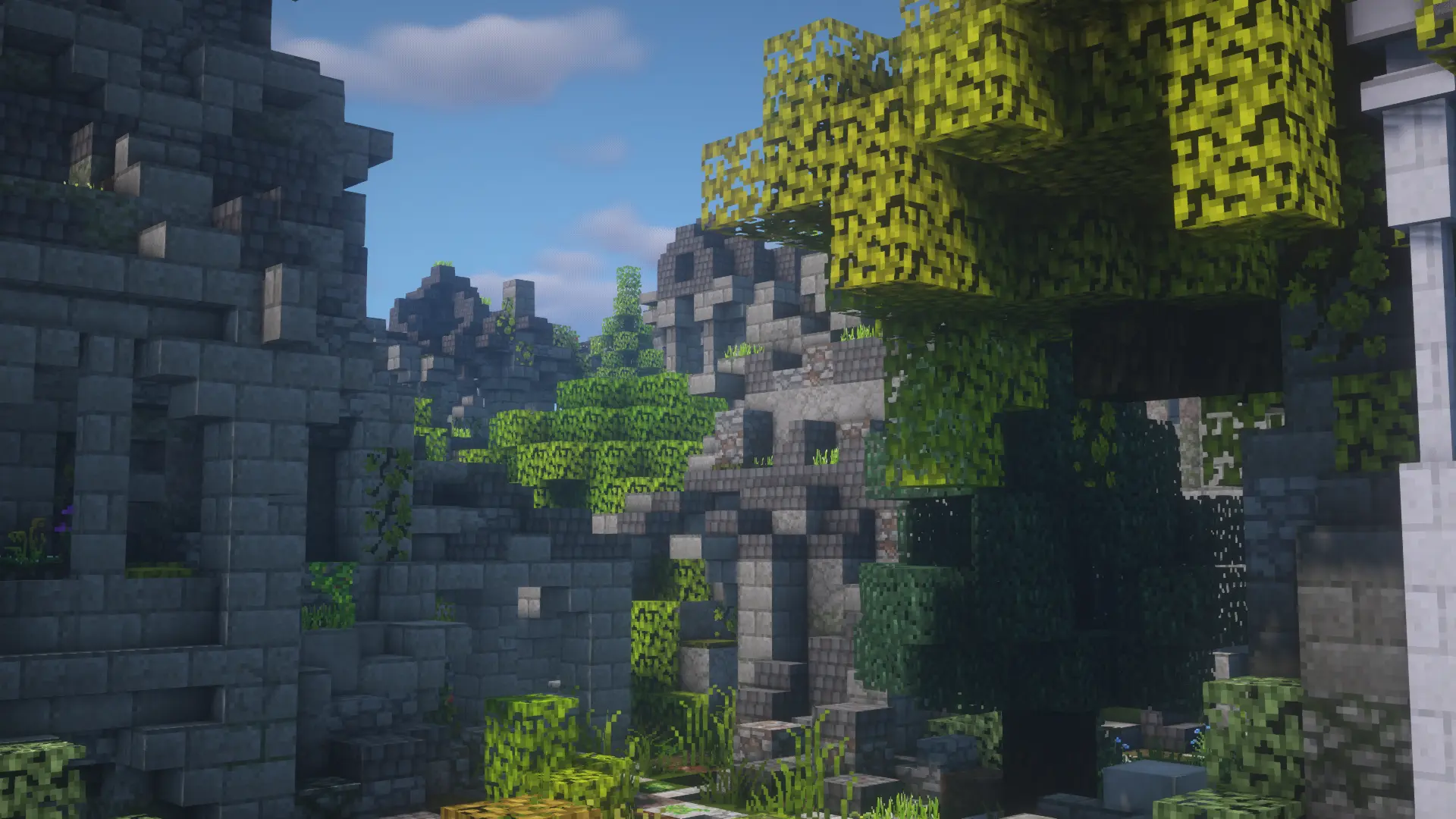 ~ Texture Development ~ ​

Report by TotiGonzales

Update our resource packs to mc 1.13

As of right now I am the only one concretely working on textures for the Mordor pack. At the same time I'm juggling the updates to the Eriador rp for Lond Daer and the vegetation for Belfalas so right now I have to do the textures that overlap which means it's only a partial progress on the actual Mordor pack. If members with a bit texturing experience l would be more than happy to talk to them about my plans and maybe give them a couple of textures to work on. Once the whole structure is done and I'm more confident about my vision I will be announcing publicly that I'm ready to allow others to help with texturing and maybe even teach a bit. The in progress rps in the list below only need some small bug fixes and should be pretty much done afterwards.

RP update status (

on hold

,

in progress

,

finished

):

Lothlorien

Rohan

Gondor 2

(old Gondor will not be updated)

Mordor
Dwarven

~ Plug-in Development ~ ​

Report by Eriol

Update MCME to mc 1.13

After I spent half a year on the Helms Deep Battle I'm now working on the 1.13 update again.

World conversion turned out to be much more problematic than expected. Basically all blocks we place deviating from the vanilla placement rules seem to have some (low) probability to vanish during the conversion. For example about 10% of the hanging torches are missing.

To avoid these problems Toti and I compiled a list of 180 block states which will be replaced with unused blocks like shulker boxed and command block before the conversion. After the conversion these blocks will be moved back.

After a lot of iterations with bug fixing and adding more and more block states this seems to work quite well for all regions of the main world. As we don't have enough free block states to replace all questionable block, we'll have to do some derp fixing jobs after the update. But 90% of that work will be in Dol Amroth probably.

Next step will be to test in Moria. After that is done I'll have to check external plugins again as most are probably update since half a year ago. With that done we are ready for another real test with full worlds.

~ General Announcements ~ ​

Become a Donor

Hey guys! As usual, we need donations to keep the server running, so please help out if you can!

Viewing Donation Drive: Community Costs

Our Donors
Smaug_Niphredil
Chrigux
ryttyr
wazowskithewhite
#MCMEdoesnotrunitself

#NEWS


Anniversary

On October 10 we have our Anniversary for MCME. We have been going strong for 9 years.

Schedule

October 12th

(6:00PM GMT+1)

- Award Ceremony

w/ The Events Team

October 12th - Pumpkin Scavenger Hunt opens

w/ @wazowskithewhite

October 1st - October 31st - Tour de MCME

w/ @Waterice_Man

October 19th

(6:30PM GMT+1)

- Shire Pig Race

w/ @Raffyyy

October 19th

(8:00PM GMT+1)

- Hide and Seek Event

w/ @gadget271

October 20th

(8:00PM GMT+1)

- Trivia Tournament

w/ @Soars

October 26th

(7:00PM GMT+1)

- Spooky Maze Challenge

w/ @Arkengard

October 27th

(7:00PM GMT+1)

- Helm's Deep Battle

w/ The Events Team

Go here for more information and an indepth look on the games and times of them!!

I am proud to present to the MCME community: ~MCME's 9th Anniversary~ & ~Fall Festival~ MCME's 9th WHAT?! You heard correctly random citizen! Next Thursday (October 10th) MCME will have seen 9 years of building, rebuilding, and uh... yeah more rebuilding. There are few now who can say they've...

Report by Didi45

JarNO_WAY:

Congrats to Jar on his promotion to Guide after a smashing tour! Make sure to wish Jar good luck on his job as Guide, make us proud and give many tours, run games, and events! Another recruit for the Guides!

Promotion

LeSharpro747

:Congrats to Arothir_Feanaro on his promotion to Guide after proving himself a Lore Wizard! (Even nominated to be given the title "Lore Wizard" for the upcoming anniversary) Make sure to wish Feanaro good luck on his job as Guide, make us proud with your Lore knowledge and WOW new members with Lore full tours! #AnotherGuide

Now you can fight with people about Lore like you wanted
Promotion
TI_020601
: In all the new Guides, another one bites the dust
We tip our hat to an old member and long time TI. I wish you good luck in your upcoming adventures and salute you. You will always be welcomed back in open hands when you visit! Don't be a stranger! You will be missed my friend! Best of luck!

Resignation





Report by Soars

Eriol_Eandur

: After Arkengarde's resignation Eriol decided to step up and take on not just his current roles but the role of Head guide. That is nothing to laugh at, seeing as it is already a lot of work having one Head position none the less two. But after a few months he has decided to hand it over and we couldn't be more proud of Eriol for his presence on the server. Thank you for being a Great head guide!

Resignation (From Head Guide not MCME)

Raffy

: Over the past few weeks I've gotten to know Raffy pretty well, he has taught me many things no just in mcme but about my actual life. I have no doubt in my mind that Raffy will make a great Head Guide and an even better Mentor to all guides as he progresses and adapts to his new role!

Promotion

Credoo

: Having taken up the torch from Dynodaring when he stepped down he never intended to keep it for so long but he did Great work during this time. Every move was made with passion and love for the server and without it we couldn't progress thank you Credoo for your time as Head Enforcer!

Resignation (From Head Enforcer not MCME)





Smaug_Niphredil

:

He's been here for a while and we could never forget him. It has been long overdue but he's here and ready to work. There wasn't a better person to be given the rank of Head Enforcer to then you. Best of luck not banning everyone!

Promotion

First Impressions Interview


By wazowskithewhite

Interview with: Geola12

Question 1. How were your first few days on MCME?
My first few days were really fun everyone was helpful I instantly got to explore. I started working on a theme build and had people who were willing to look and give feedback and praise.

Question 2: What is the most impressive build on MCME in your opinion?
The most impressive was probably Minas Tirith although Moria is surpassing it.

Question 3: Who did you first interact with as an Adventurer?
As an adventurer I interacted with many people such as creeperpig0 and LeBlancGandalf who were great at giving me feedback.

Question 4: How did you find MCME?
I found MCME on YouTube I had heard of projects like it before and finally decided to check it out.

Question 5: Who is your favorite Tolkien Character and why?
My favourite character is probably Bilbo I love his strength of character and his development throughout the books.

Question 6. What's the weirdest thing you've seen on MCME?
The weirdest thing in the MCME is probably the fact you can 'enter' the balrog.



Thank you again Geola12 for the awesome interview

~ Winners of the fortnight~ ​

So we got some good ones as always. Make sure you show some special recognition towards the winners of the week! They've presented exemplary displays of our server's creative potential! Give a hand to these winners!

MEDIA WINNERS:

A number of amazing screenshots have been made the previous two weeks. As always, I want to thank our usual photographers for continuing to make more and more shots of our server. These screenshots are often the only occasion that builds, which builders spend hours on, are shown to outsiders. So a noble responsibility!

THEME-BUILD WINNERS:

This week we had a lot of great builds, both in the first theme (Durin's Tomb), and in the second theme (Free for All Castle). Everyone especially tried their best at the castle themed build: it was hard to pick the best ones. With that being said, take a look at this week's winners!

~ Lore of the Week ~ ​

Dagor Bragollach ~ The fall of Fingolfin:
During the First Age, there were few battles which are recalled by the Eldar.
The Fourth battle - Dagor Bragollach (The Battle of Sudden Flame) was filled with most sorrow of all the battles in Beleriand.
Today we explore the fall of the high king of the Noldor - Fingolfin.
Dagor Bragollach ended the siege of Angband which lasted for 395 years. The Battle left scars among the Eldar and Morgoth himself.
During the winter of year 455 F.A. The Noldor came to the feet of Thangorodrim to challenge the hosts of Morgoth. Morgoth struck first and sent waves of flame to the Noldor, with the wave of flames, the hosts of Morgoth broke out the gates of Angband and assaulted the Noldor.
Finrod Felagund was surrounded in the Fen of Serech and close to death, was saved by Brahir. The hosts of Hithlum were driven back with great loss to the fortresses of Ered Wethrin, and these they hardly defended. The sons of Feanor were forced backwards and the Green Elves aided the Noldor, thus stopping the orcs from entering Ossiriand, Taur-im-Duinath and the wilds of the south.

Now the news came to Hithlum that Dorthonion was lost and the sons of Finarfin overthrown, and that the sons of Fëanor were driven from their lands. Then Fingolfin beheld the utter ruin of the Noldor, and the defeat beyond redress of all their houses; and filled with wrath and despair,
"Fingolfin mounted upon Rochallor his great horse and rode forth alone for a great madness of rage was upon him, so that his eyes shone like the eyes of the Valar. Thus he came alone to Angband's gates, and he sounded his horn, and smote once more upon the brazen doors, and challenged Morgoth to come forth to single combat. And Morgoth came."

That was the last time in those wars that he passed the doors of his stronghold, and it is said that he took not the challenge willingly; for alone of the Valar he knew fear. But he could not now deny the challenge before the face of his captains, Fingolfin named Morgoth craven. Therefore Morgoth, issued forth clad in black armour; and he stood before the King like a tower, iron-crowned, and his vast shield, sable unblazoned, cast a shadow over him like a stormcloud. But Fingolfin gleamed beneath it as a star; for his mail was overlaid with silver, and his blue shield was set with crystals; and he drew his sword Ringil, that glittered like ice.
Then Morgoth hurled Grond, the Hammer of the Underworld, and swung it down like a bolt of thunder. But Fingolfin sprang aside, and Grond left a mighty pit in the earth Many times Morgoth essayed to smite him, and each time Fingolfin leaped away, and he wounded Morgoth with seven wounds, and seven times Morgoth gave a cry of anguish, whereat the hosts of Angband fell upon their faces in dismay, and cries echoed in the Northlands.
But Fingolfin grew weary, and Morgoth bore down his shield upon him. Thrice he was crushed to his knees, and thrice arose again and bore up his broken shield and stricken helm. But the earth was all pitted about him, and he stumbled and fell backward before the feet of Morgoth; and Morgoth set his left foot upon his neck Yet with his last and desperate stroke Fingolfin hewed the foot with Ringil, and the blood gushed forth black and smoking and filled the pits of Grond.
Thus died Fingolfin, High King of the Noldor. The Orcs made no boast of that duel at the gate; neither do the Elves sing of it, for their sorrow is too deep. Yet the tale is remembered, for Thorondor King of Eagles brought the tidings to Gondolin, and Hithlum.

Morgoth took the body of the Elven-king and broke it, and would cast it to his wolves; but Thorondor came hasting from his eyrie among the peaks of the Crissaegrim, and he stooped upon Morgoth and marred his face. The rushing of the wings of Thorondor was like the noise of the winds of Manwë, and he seized the body in his mighty talons, and soaring suddenly above the darts of the Orcs he bore Fingolfin away. And he laid him upon a mountain-top that looked from the north upon the hidden valley of Gondolin; and Turgon coming built a high cairn over his father.
No Orc dared ever after to pass over the mound of Fingolfin or draw nigh his tomb, until the doom of Gondolin was come and treachery was born among his kin. Morgoth went ever halt of one foot after that day, and the pain of his wounds could not be healed; and in his face was the scar that Thorondor made.
Fingon in sorrow took the lordship of the house of Fingolfin and the kingdom of the Noldor; but his young son Ereinion (who was after named Gil-galad) he sent to the Havens.
And that is the tale of Dagor Bragollach, and the death of Fingolfin, bravest of the Noldor.
(And my all time favorite Elf - Didi)

~ Question of the Week ~ ​

This Week's Question:
Question of the Day: Despite the films adaptations of the books, What were the real causes of death of Saruman and Grima?



Question:
Just before Frodo is stabbed by the Witch King's blade, he invokes the name of Elbereth Gilthoniel. By which Quenya name is Elbereth better known as in the Silmarillion?

Correct Answer:
Elbereth is also better known as the valier Varda.


Congrats to @Smaug_Niphredil for correctly answering the question first!

Presented by: Raffyyy

~ More Media ~ ​

Woop woop. Everyone's favourite part of the times has returned again! Huzzah! We gotta kick off this with the usual twitter. Be sure to give us a "hello!" at MinecraftMiddleEarth (@MCMiddleEarth) | Twitter . Who knows, Cookies may be involved!

Twitter is not the most popular "social platform", so for you "yooves" with a trendy Facebook account, try following us there too Minecraft Middle-Earth

But of course, the most important and obviously most used social network is of course Planet Minecraft! Be sure to give us a diamond there. It costs nothing! Minecraft Middle Earth Minecraft Server

(What do you mean Snapchat is more popular than Planet Minecraft of course it isn't)

~ Advertisements ~ ​

Artist

Ahh yes. We all know the question. "How can I build?", As well as the responses "You can try a theme build" and "You can take part in jobs." The other answer is "Apply for Artist", and the last option is by far the most exciting. Being able to build in your favourite places all the time. Sounds awesome. We can never have enough Artists, and with a wide range of current projects, there's plenty for you to do!
Are you inspired to join MCME's main build rank? You can apply for Artist/ today on the forums! The Assistants, Designers and current Artists will work with you and help you on your journey.

Guide

Or perhaps, you're not a builder. Well. That's not a problem! Becoming A guide is obviously the better option anyway. As a Guide, you're the forefront of MCME, and there's no greater feeling than when someone says your tour was awesome. You don't actually have to be a lore nerd either, you'll pick up on lots really quickly.
When you join the Guides, you'll be giving tours, running minigames and testing players in lore quizzes, or if you prefer less "on the spot" stuff, Guidebooks are obviously your zen, or helping to tell MCME about MCME by writing up articles in the times. You'll also plan help plan events such as The Summer Events and The Anniversary Events. We hope you join us soon, because us Guides really would love some more of us. What're you waiting for?
Just click Guide and apply today!

~ Closing Statement ~







And that's it. It's spooky season now, which means plenty of tricks coming your way, and of course some treats in the form of the anniversary events! We'll see you then!







Great job for the Times Team, who did what they had to do, great job!









Quote from JRRT







"There is nothing like looking, if you want to find something. You certainly usually find something, if you look, but it is not always quite the something you were after."














The Official MCME Times



mcmiddleearth.com

​
Last edited: