I first joined the server on November 26, 2021. Unfortunately, jobs have been very slow recently and none have happened since I have joined.
Recently I completed my first theme build on the server under the "FFA Greek" theme. Thanks to Wyattrox for world edit assistance removing the base terrain and adding the water. It was a Greek pavilion on an island with two smaller islands with smaller round pavilion things. The coordinates for the build are (-273, 3, 62978).
I most enjoy building in medieval or fantasy styles, similar to many of the builds on the server. However, I like to build anything and love to try my hand at a new style. I am applying for artist because I love the friendliness of this server and because I love building. Out of all Minecraft has to offer, building is my favorite. In fact, I have competed in multiple building competitions and won a third place prize in one relatively recently. ($10) I also started a Fiverr gig for Minecraft building because I couldn't come up with anything and needed inspiration. Surprisingly, it was profitable and I have received only 5 star reviews. I really want to put my building talents to work on this server and help complete MCME.
Theme build pictures.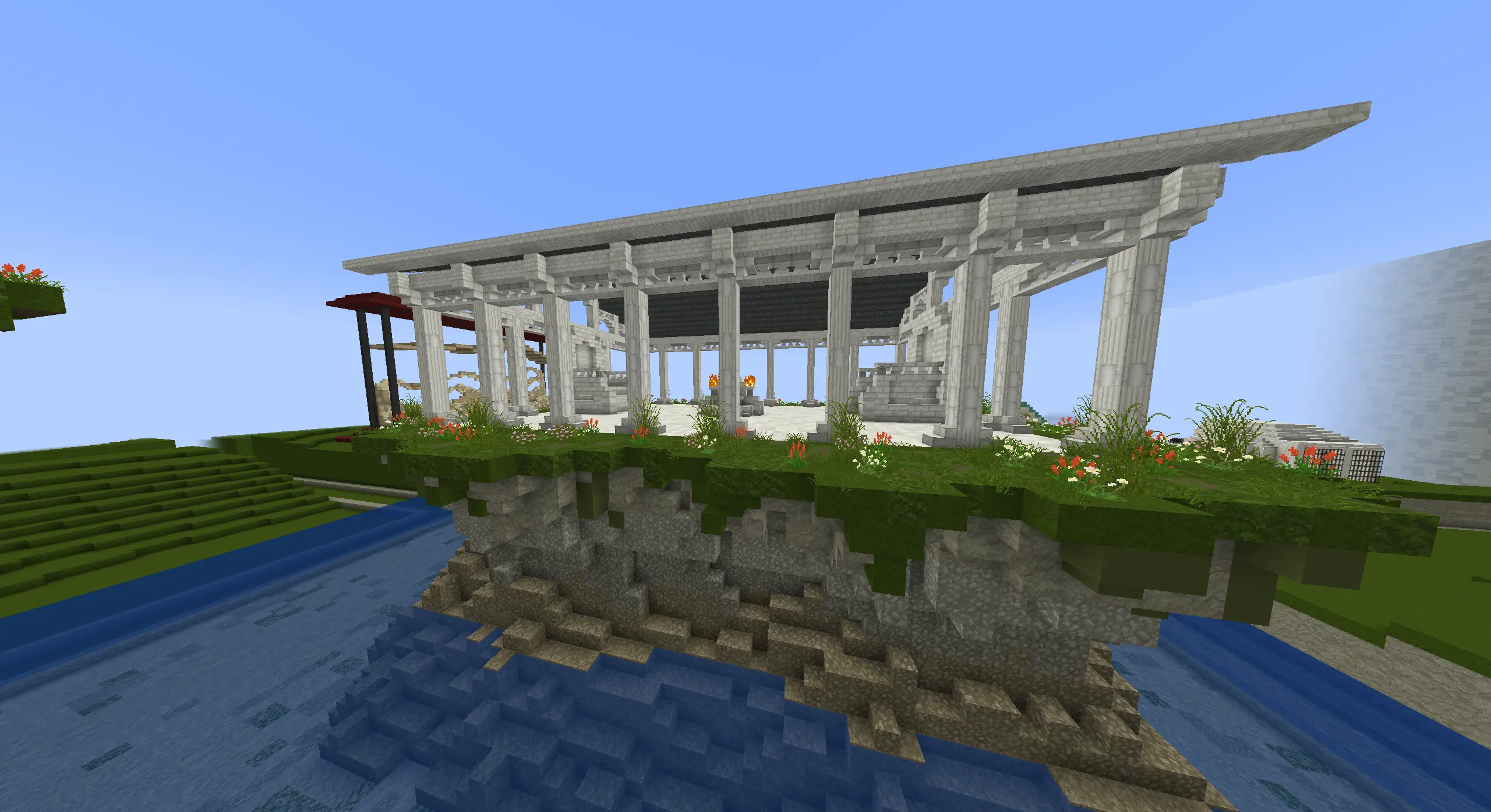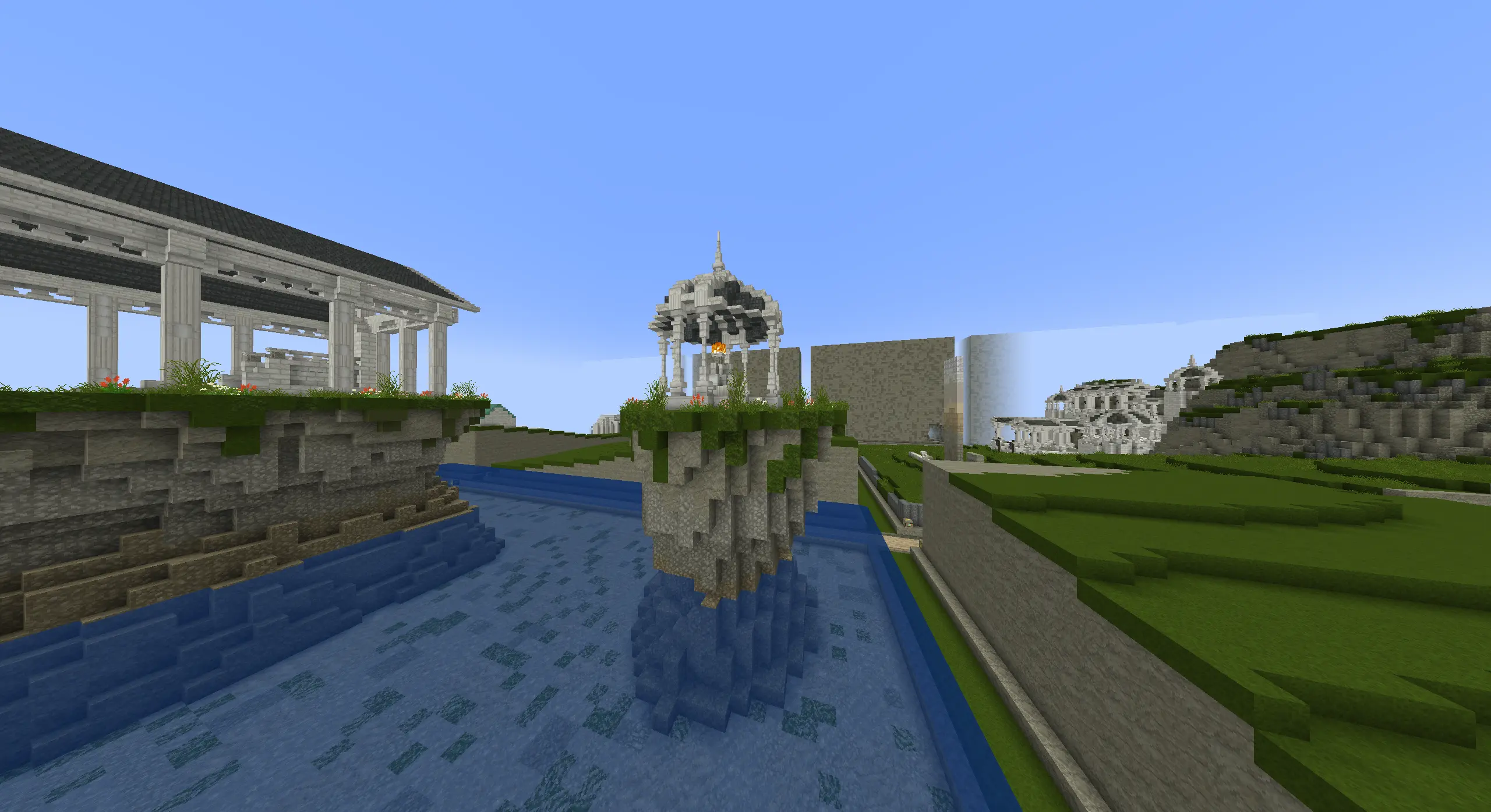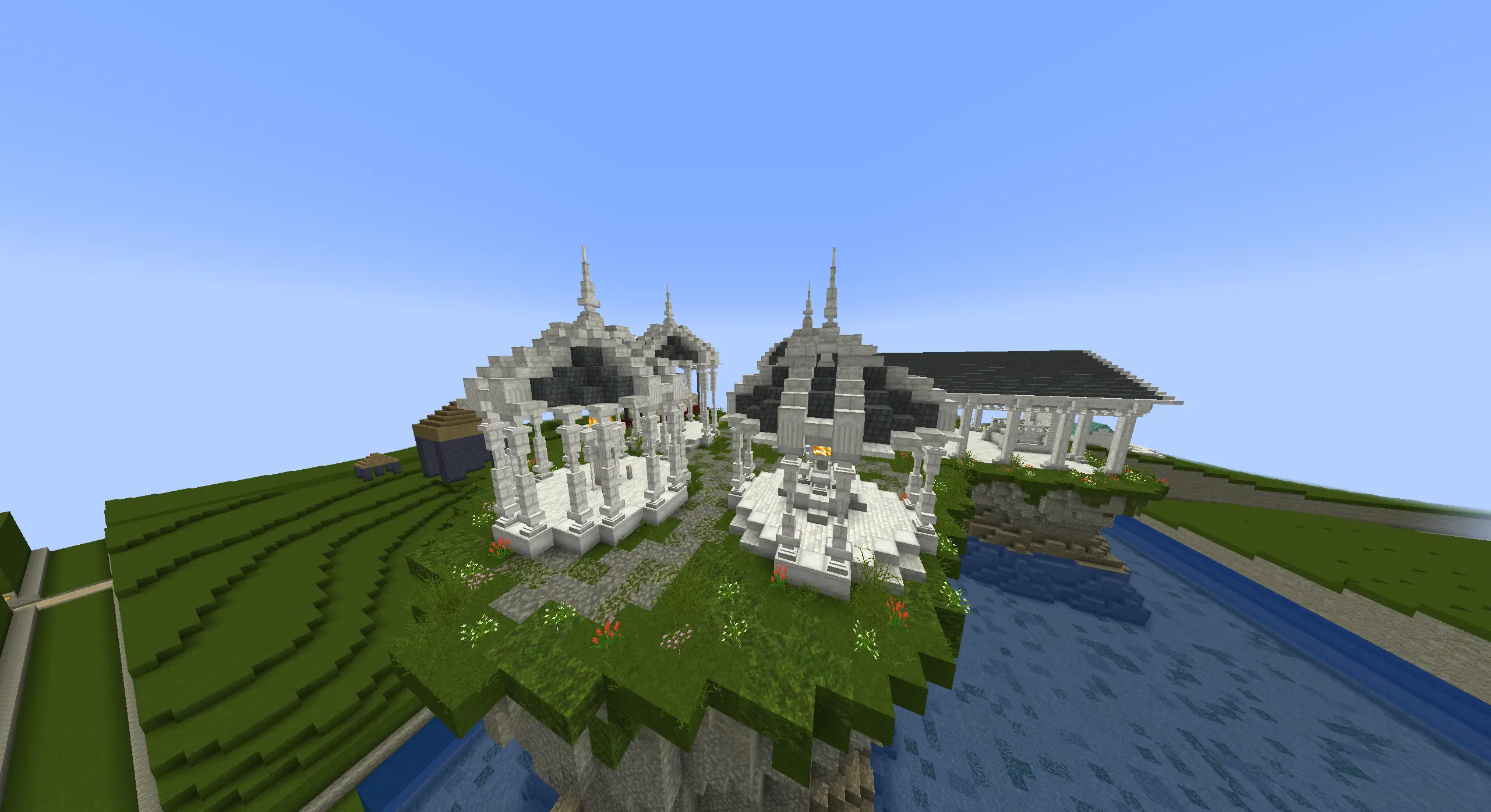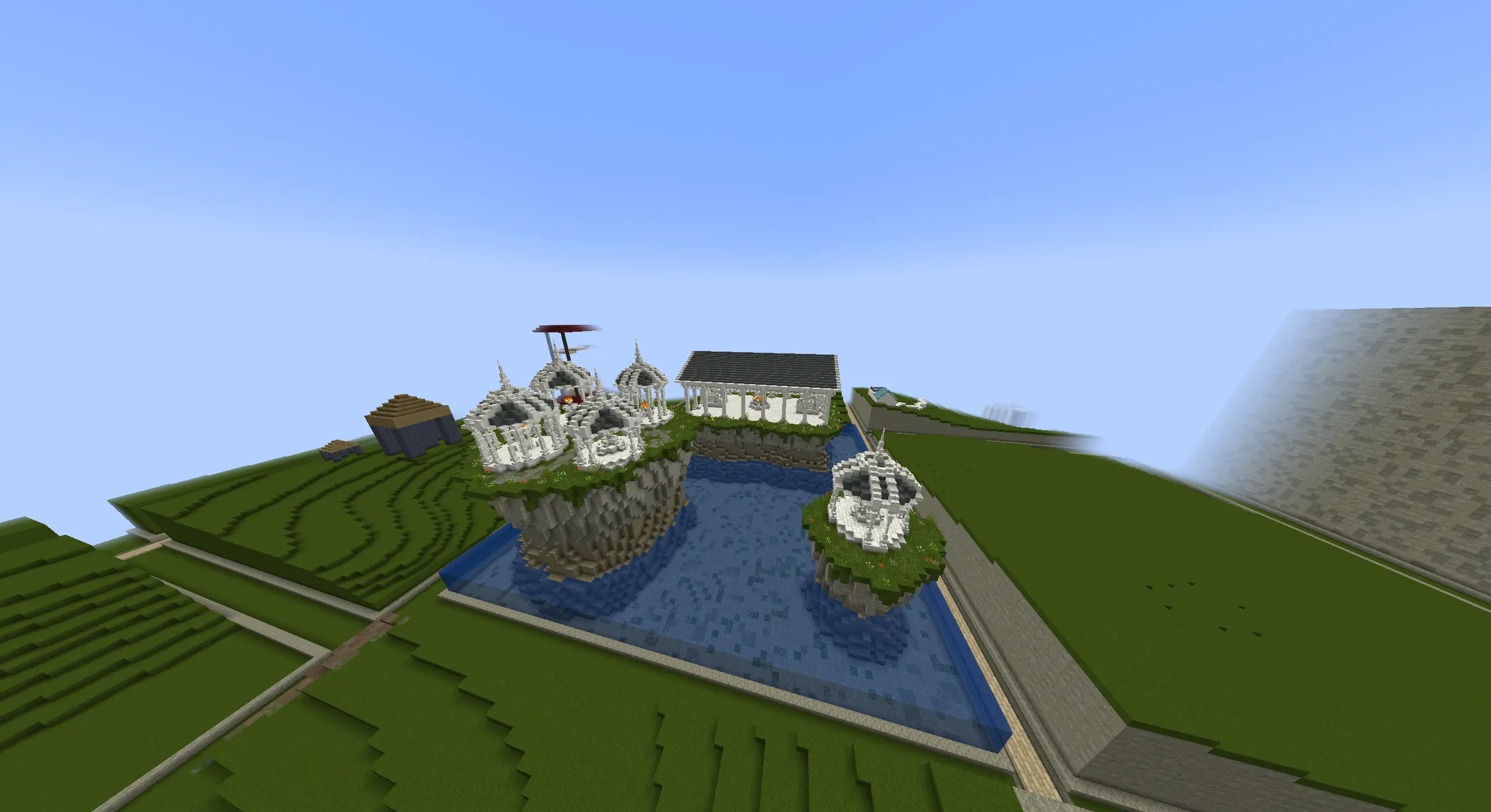 Builds outside of MCME.
Transformed "Far End" biome with city +dragon.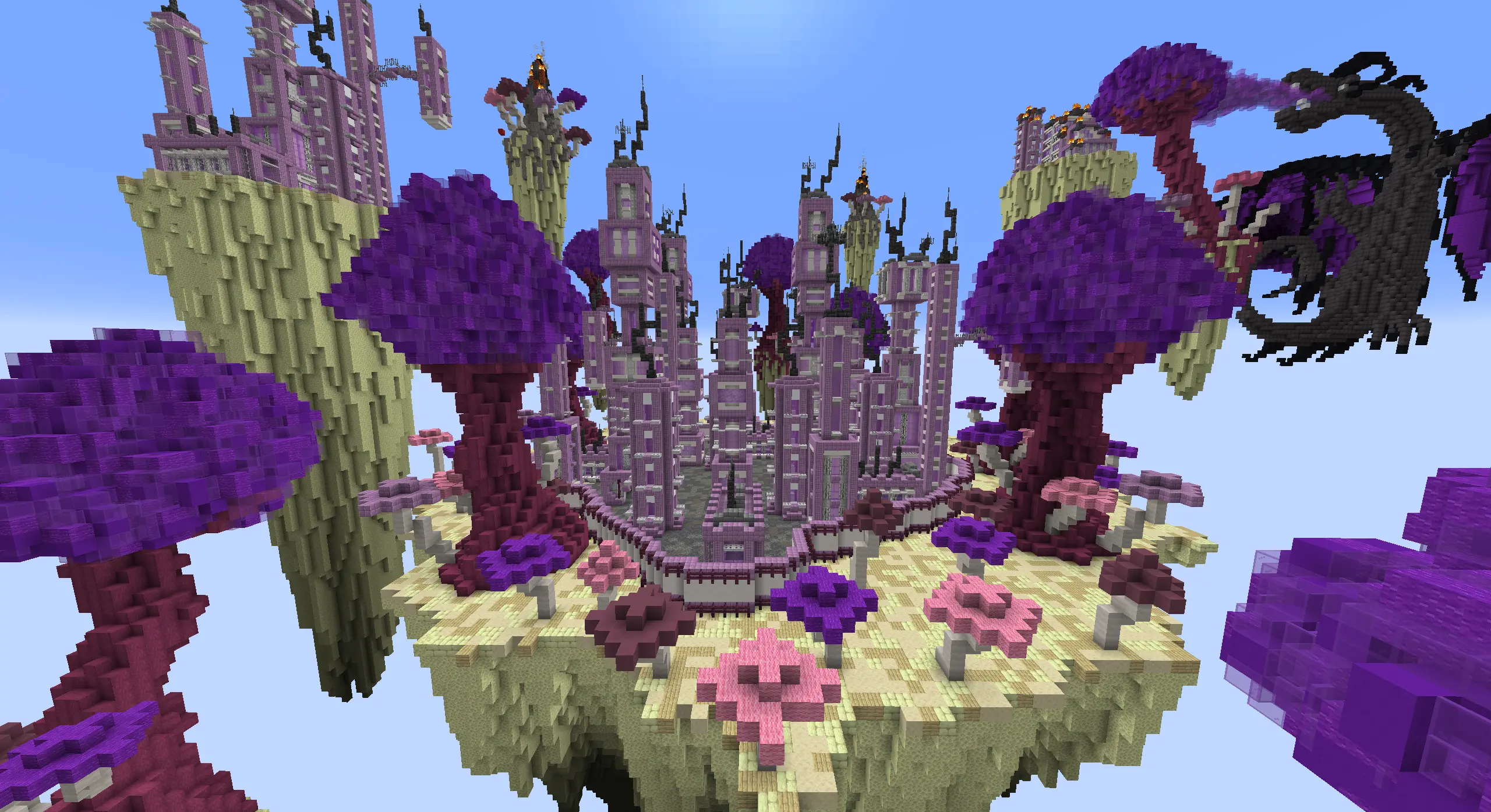 Japanese style temple with surrounding buildings and terrain.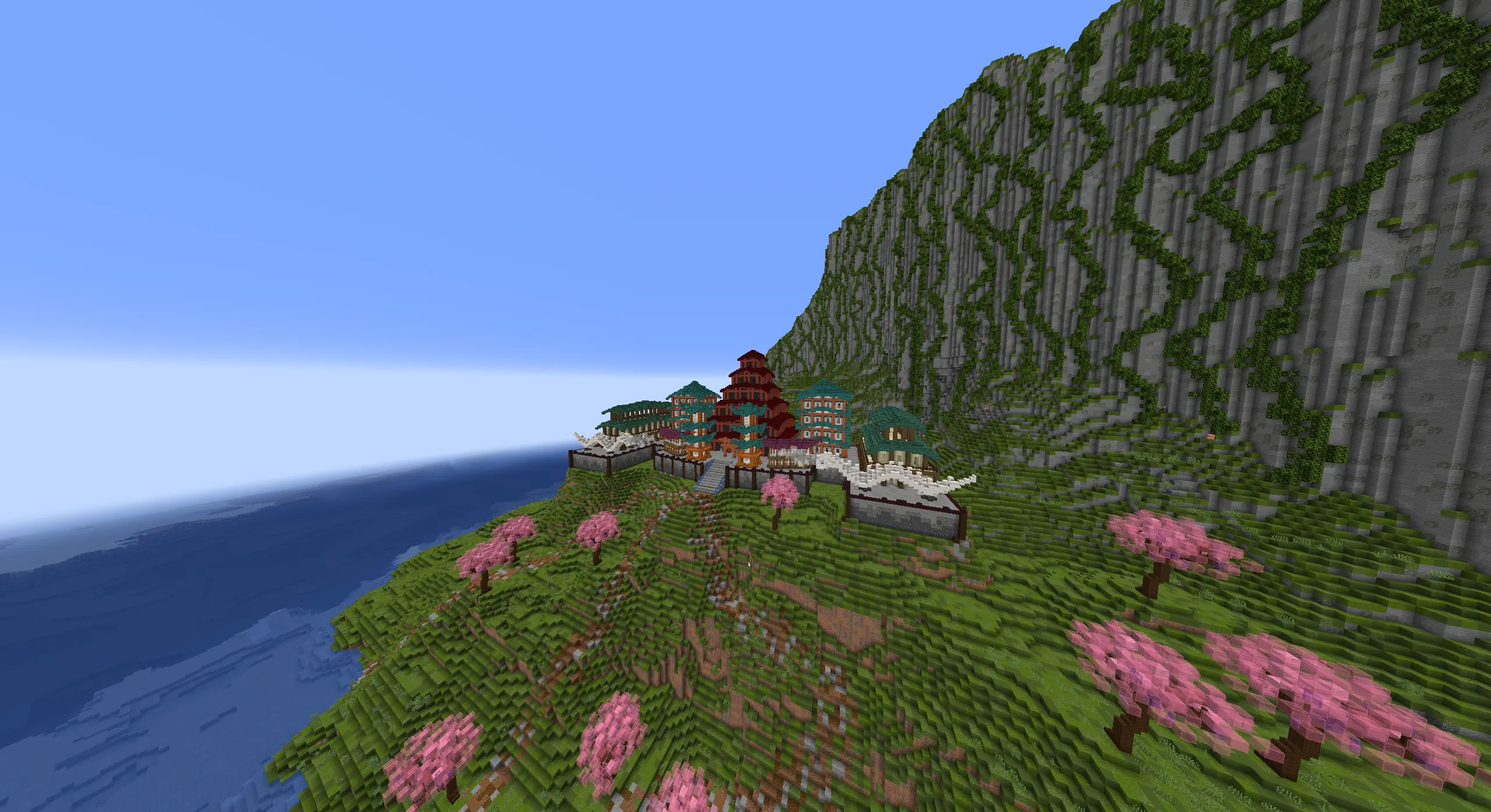 Small ruined modern house with lightning strike.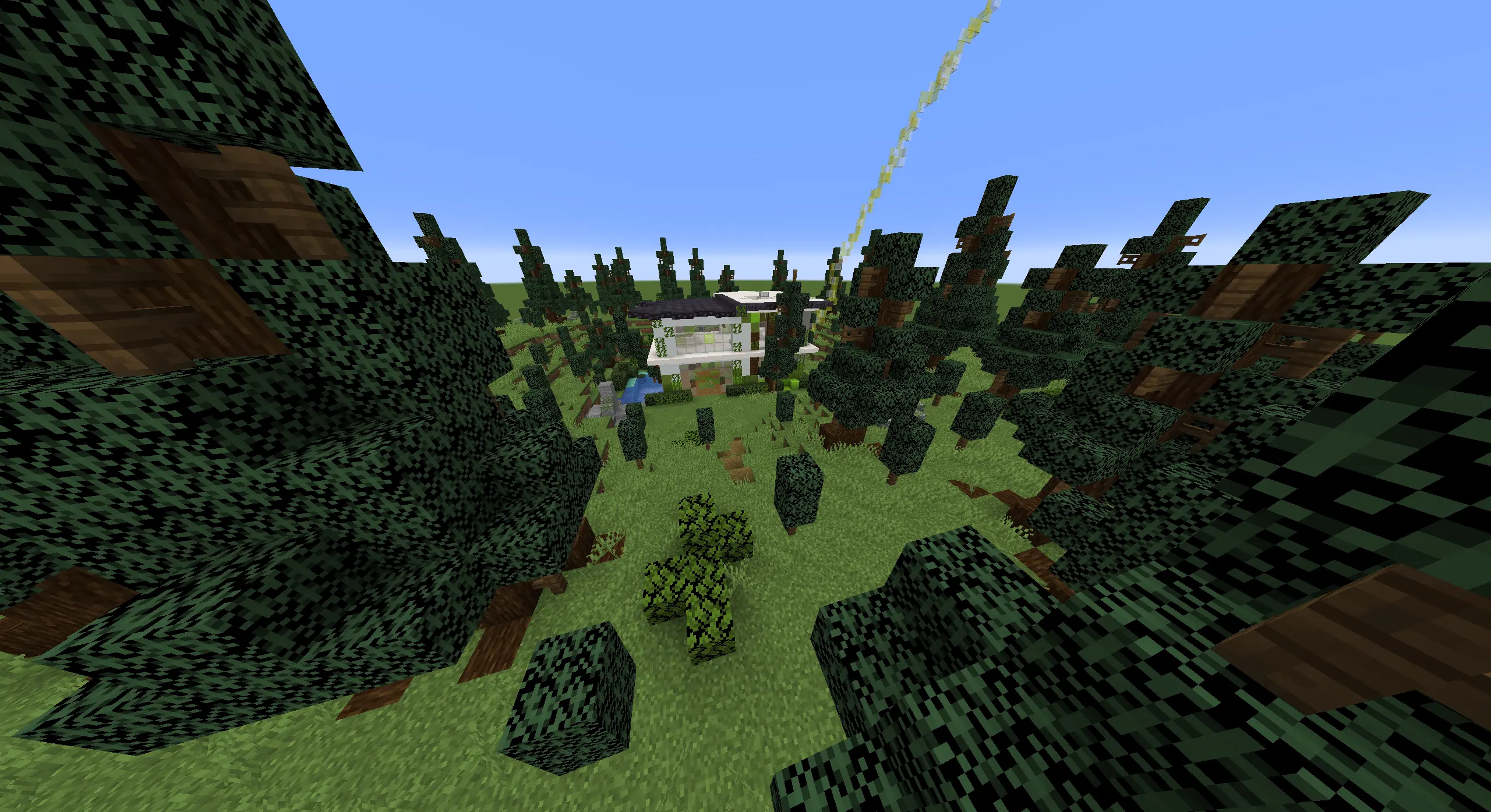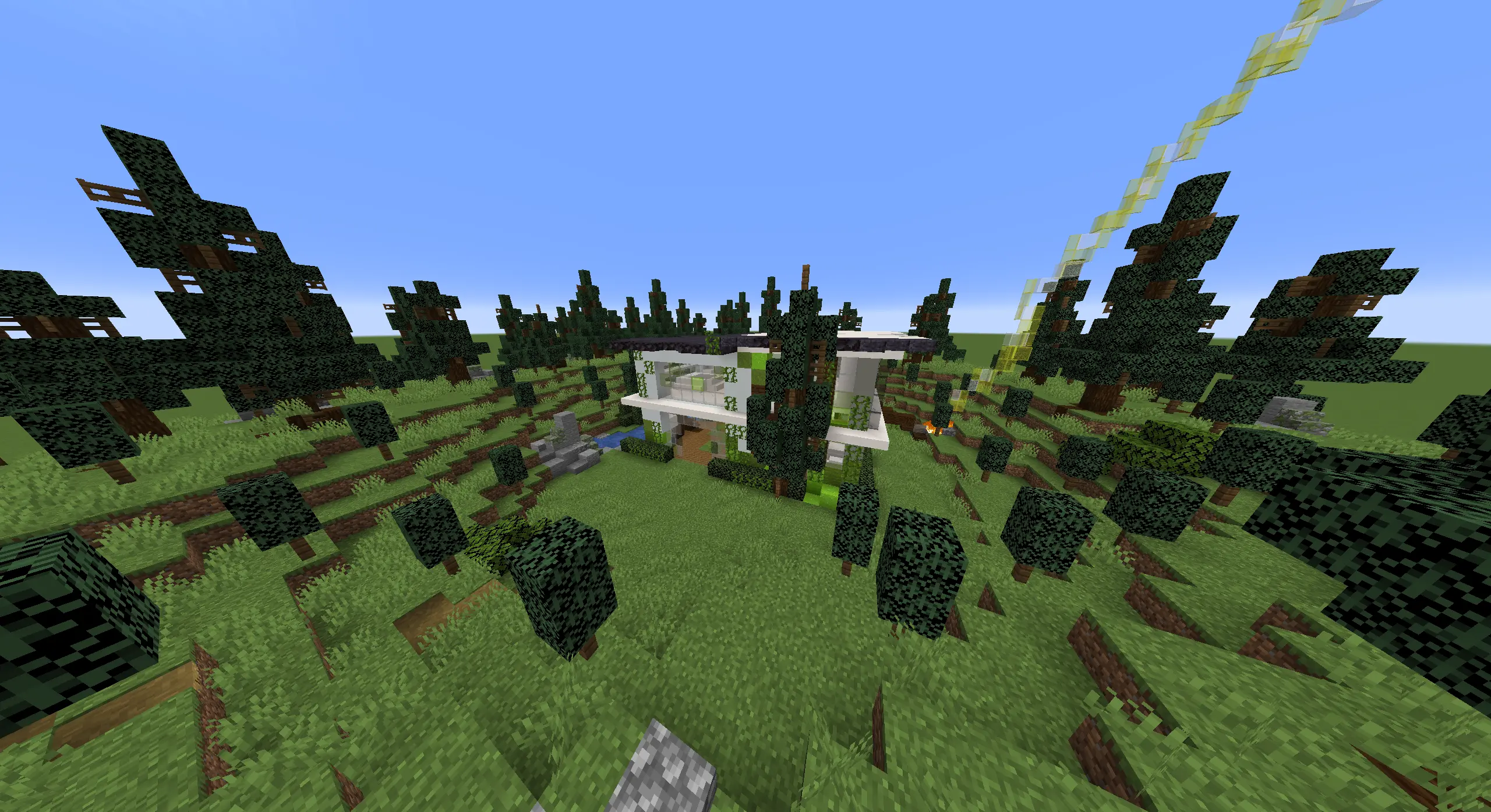 Large scale terraforming done with worldpainter, more specific terrain done with worldedit. I have more pictures of stuff I have built but most of it is extraneous or built on a super-flat world that I sent to clients.
Last edited: